4 Ways To Celebrate Chinese New Year In North Jersey
Ring in the Year of the Tiger with food and festivities in Bergen County and beyond.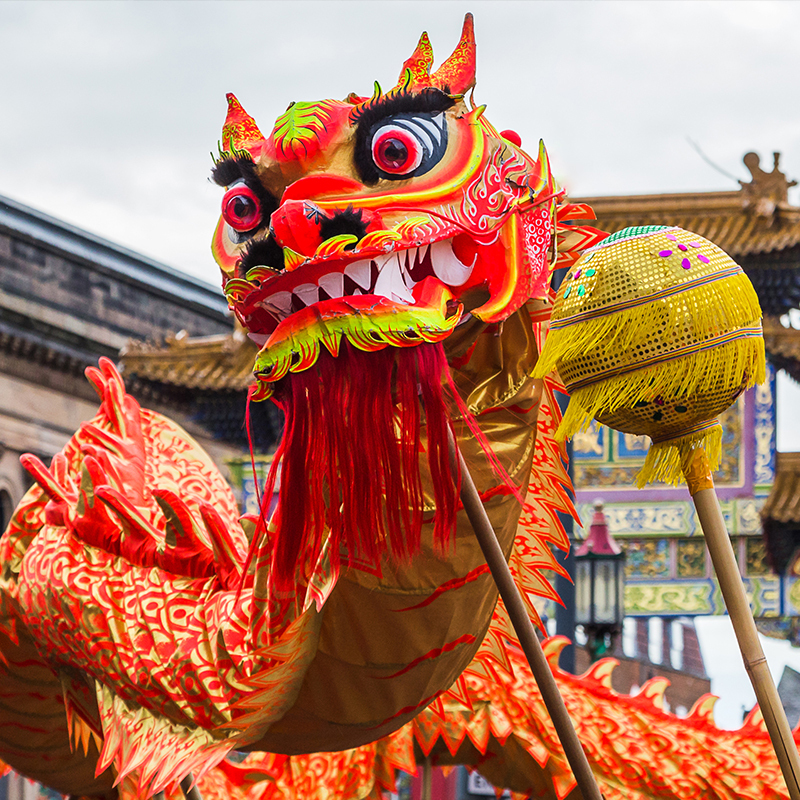 The biggest celebration in Chinese culture takes place next week, so go ahead and keep wishing one another "Happy New Year!" Chinese New Year, or Lunar New Year, takes place Tuesday, Feb. 1, marking the first new moon that appears between Jan. 21 and Feb. 20. It also symbolically commemorates the beginning of spring (though we all know there's plenty of winter yet to come).
Fireworks and dragon-laden parades fill the streets in cities from Beijing and Hong Kong to New York and San Francisco this time of year, as revelers wish each other good luck and prosperity. Here in North Jersey and Bergen County, which has sizable Chinese American populations in towns like Englewood Cliffs, Fort Lee and Paramus, festivities observing the Year of the Tiger on the Chinese zodiac calendar take place all week.
How can you get in on the action? Here are a few ideas:
Dine in at one of Bergen County's fine and tasty Chinese restaurants. Skip your usual take-out order from the corner kitchen and try something new at one of these five eateries that we at BERGEN love. Each has familiar dishes on their menus, but they also feature one or two plates that might be new to your palette (frog or pig's feet, perhaps?):
Enjoy a cultural celebration on stage with the New Jersey Symphony Orchestra beginning 7:30 p.m. on Saturday, Jan. 29 at NJPAC in Newark. The Lunar New Year Celebration Concert will include the Peking University Alumni Chorus and the Starry Arts Group Children's Chorus.
Create a Chinese New Year craft with the kids at the Paramus Library. Children in pre-K through eighth grade can join the hour-long arts-and-crafts program, which starts at 3:30 p.m. on either Feb. 1, 2 or 3. Participants ages 2 and older must wear a mask.
Support local merchants at the Lunar New Year Small Business & Craft Market, noon to 10 p.m. on Feb. 5 at the VFW in nearby Secaucus. Nearly two dozen vendors will sell food, drinks, crafts, jewelry, candles and more. There will also be live music and entertainment throughout the day. Admission is $1, and masks are required for entry.