5 Bergen Christmas Light Displays That Shine
These homes in our county that are decked out for the holidays showcase their owners' creativity and holiday spirit.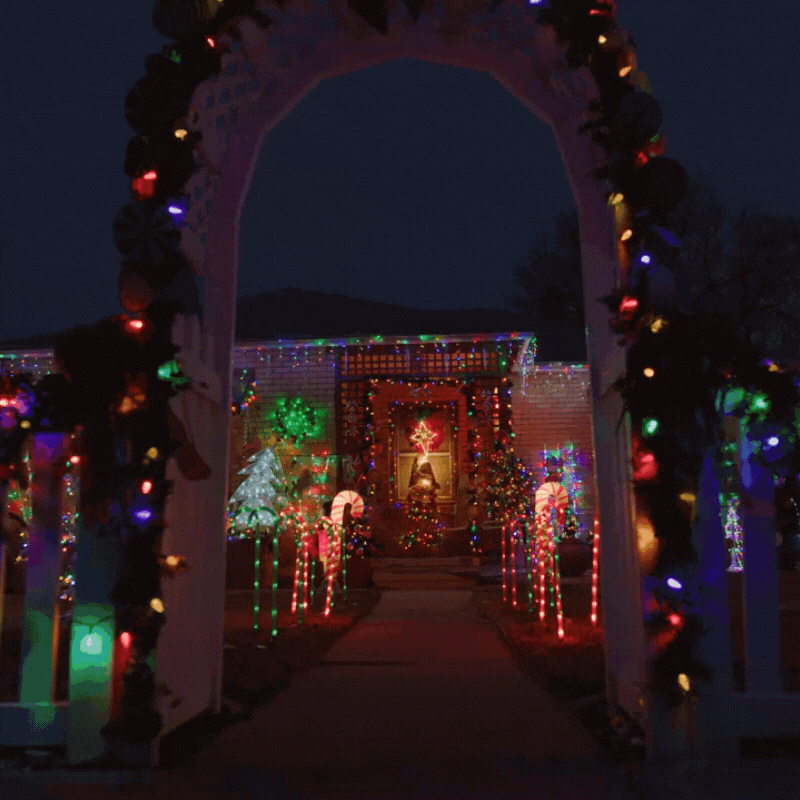 You may not be done admiring the array of Christmas lights displayed on your home, but trust us, there are plenty of other houses around town that are also worth seeing. Decorations abound as Bergenites get creative with everything from colored bulbs and bright white LEDs to hologram projectors and larger-than-life inflatables.
So, bundle up the kids, grab some hot chocolate to go and get ready for the show. Take a slow drive through these five neighborhoods where the lights are bright and the holiday spirit lives.
Forest Avenue, Lyndhurst. A trio of homes around the 220 block has become a holiday beacon for those passing through this south Bergen borough.
Kaufman Drive, Westwood. Many houses on this street are shining bright for the season, but the homes at 107–119 are a real treat.
Ridge Avenue, Park Ridge. This road is lined with decorated homes, but you don't want to miss the ornate exhibit at 144 Ridge (it's tough to miss though).
Lozier Court, Paramus. The homeowners at 181 Lozier, known as "Lights on Lozier Court," ask their visitors to bring an unwrapped toy to donate to a toy drive for children in need.
Chicasaw Drive and Yuma Court, Oakland. You'll find a few homes decked out for the holidays on these quiet streets, but 116 Chicasaw always impresses this time of year.
After you visit these streets, set your GPS for towns like Fair Lawn and Montvale, both of which are holding town-wide decorating contests. You have to be a resident to judge, but anyone can drive by the homes and appreciate the décor.
And if you're into grand displays created by towns and businesses, remember to check out the Fort Lee Community Center, Demarest Farm's Orchard of Lights in Hillsdale and Let It Glow! and Winter Wonderland at Van Saun Park in Paramus.
Where do you go to see wonderful Christmas light displays? Tell us below or send us a DM @bergenmagnj—and remember to tag us in your photos as you tour the neighborhoods!