5 Bergen Fish Markets For Lent (& Beyond)
These local fish markets are stuffed to the gills with options for your meatless Fridays during Lent (or any day, really).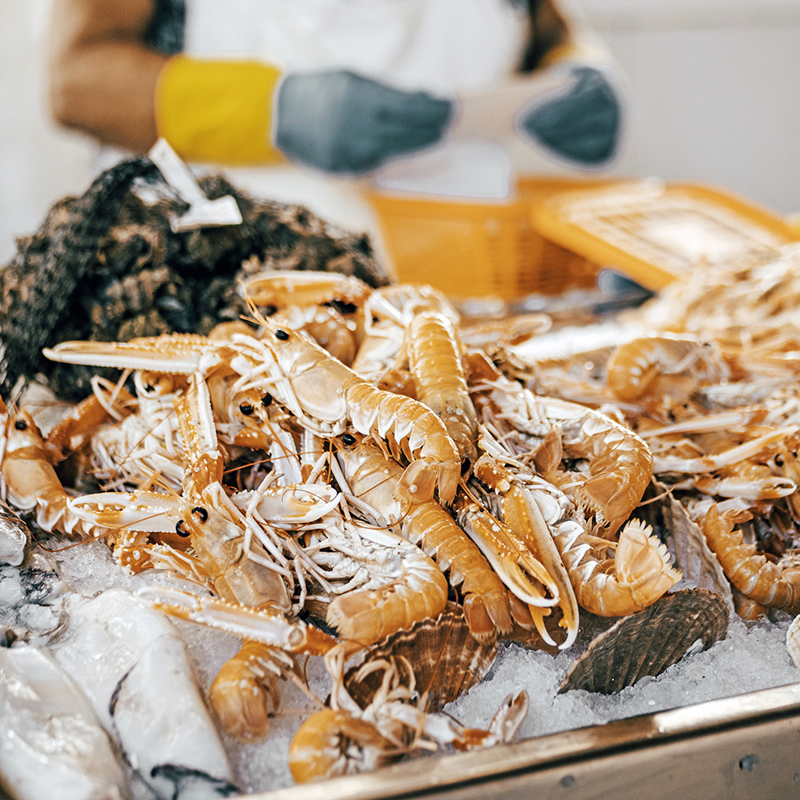 Lent officially kicked off this week on March 2, meaning Catholics will be "giving up" something (a favorite dessert or a bad habit, for instance) for the next 40 days. For many, this also means enjoying a traditional fish dinner on Friday (it's customary not to eat meat on Fridays during Lent) from now until Easter on April 17.
And sure, there's a plethora of great seafood restaurants in Bergen County, but if you'd rather make a fish dinner at home on Fridays during Lent (or any day of the week, for that matter), there are plenty of local markets stocked with fresh, delicious seafood.
Here are a few markets where fishmongers can help you bring home the catch of the day:
Anchor Seafood in Montvale has your typical fresh fish selection, but Anchor customers also enjoy their weekly meal kits; included in these kits are all the fresh ingredients needed to make a fish-centric, gourmet-esque meal for two.
*10 S. Kinderkamack Rd., Montvale, 201.930.9170
The Fish Dock in Closter is the new kid on the block compared to the other fish spots on this list, but don't rule them out. They source their fresh fish and seafood such as haddock, halibut, arctic char and sole both from Iceland and more local waters. They also sell fish already slathered in their homemade marinades.
*219A Closter Dock Rd., Closter, 201.564.7939
Peter's Fish Market in Midland Park has been offering the freshest of fresh fish for more than 40 years, from filets of salmon, sole, cod and swordfish to shellfish faves like clams and mussels.
*190 Godwin Ave., Midland Park; 201.444.3331
Seafood Gourmet in Maywood is both a restaurant and a take-out market with fish entrees and a raw bar. Also check out their weekly specials for an ever-changing selection of fresh soups, sandwiches, appetizers and entrees.
*103 W. Pleasant Ave., Maywood, 201.842.8558
Sonny's Seafood Market in Little Ferry's customers rave about the freshness and the selection of the offerings here. Calamari is a fan favorite, but you also won't go wrong with the fresh catch of the day.
*185 Washington Ave., Little Ferry, 201.807.1646
And while you're at it, don't forget to vote in BERGEN's Readers' Choice Poll 2022 for the best fish market in our county and tons more categories! Where do you get your fish in Bergen County? Tell us on Instagram @bergenmagnj.