5 Bergen Locales That Please Every Cheesehead
Whether you like it saucy, snappy, mild or wild, warm gooey cheese is the cure for winter blues. Here are five places in Bergen to get your fill.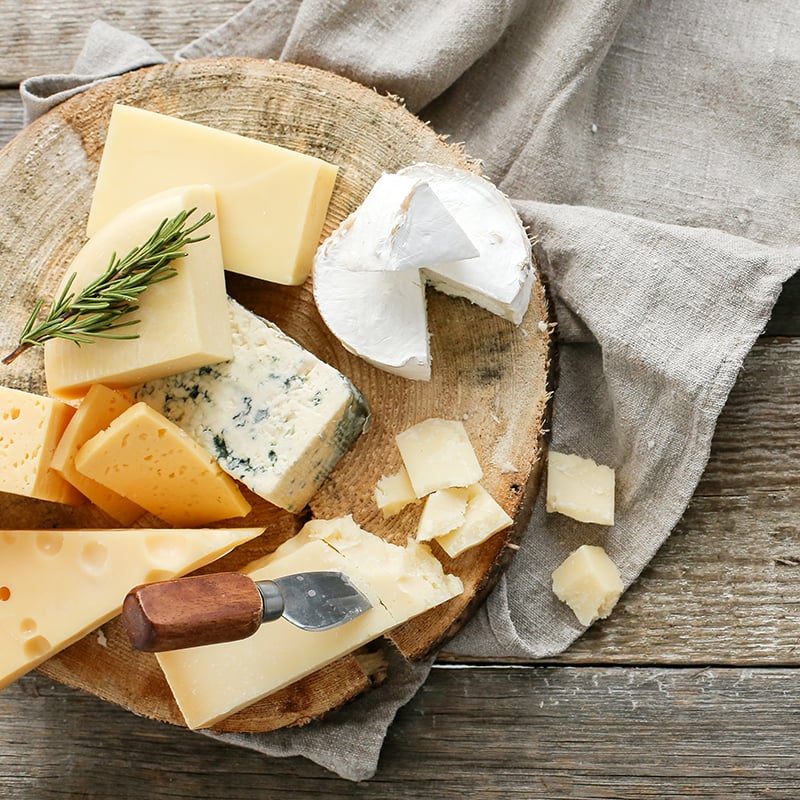 Are the frigid temps forcing you into hibernation yet? Join the club! As we hunker down for the season, it's the perfect time to enjoy warm comfort foods—and we have our eyes on delicious and gooey cheese. It's delectable and heart-warming no matter which form you choose, from cubes of sharp cheddar to spreadable goat cheese to slices of muenster from the deli.
The flavor and saltiness are addictive, one of the main reasons why most of us go for a second slice of pizza or nosh on an entire bowl of cheesy nachos during the big game. The latter is probably the reason why Cheese Lover's Day falls on Jan. 20, smack in the middle of pro football's playoff season. In Bergen County, hungry diners can treat their taste buds to an assortment of cheeses in more than one way. Here are a few ideas to satisfy your cravings:
Annabella's, East Rutherford. Skip the corner pizzeria and visit this popular shop and restaurant to fill your fix for Italian cheese. Order a tasty parm loaded with melted mozz or enjoy just a sprinkle of cheese over a hearty pasta dish. Those who want to bring home the goodness can order their famous mozzarella and other cheeses, as well as Italian cold cuts from the deli.
*900 Paterson Plank Rd., East Rutherford, 201.804.0303
Bin52 Wine & Gourmet, Paramus. Instagram is packed with gorgeous images of charcuterie boards, but when it comes down to snacking, the true star is the cheese assortment. Load your platter with premium gouda, creamy Havarti, flavorful brie and much more from this one-stop shop.
*396 Rte. 17, Paramus, 201.701.1910
Bob-O's Cheesesteaks, Ridgefield Park. The late Anthony Bourdain once said New Jersey was home to the best cheesesteaks (sorry, Philadelphia!), and this local hangout cooks up some of the tastiest. The menu has different varieties and specials, including one named after the hometown high school's sports teams, and the classic sandwich loaded with runny Cheese Whiz is the way to go!
*252 Main St., Ridgefield Park, 201.870.6065
Marc's Cheesecake, Glen Rock. You can find a good slice of cheesecake at any Bergen diner or chain restaurant, but if you're looking for a memorable treat, pull up a chair at this neighborhood dessert shop. Their cheesecakes incorporate fresh, smooth cream cheese with authentic ingredients, nothing canned or bottled: real fruit, for instance, and imported Belgium chocolate for those who fancy a more decadent flavor.
*251 Rock Rd., Glen Rock, 201.857.0880
Melting Pot, Westwood. Enjoy date night or a fun outing with friends at this popular fondue spot, where an assortment of cheesy dipping options is available. Classic Alpine and Wisconsin Cheddar are classics, but spice up your order with the jalapeno-loaded Fiesta fondue.
*250 Center Ave., Westwood, 201.664.8877
What's your favorite way to consume this delightful dairy treat? Email us at rita.guarna@wainscotmedia.com or send us a DM on Instagram @bergenmagnj.