5 Bergen Restaurants With Must-Try Soups
A steamy bowl of soup is the perfect recipe for a chilly autumn day.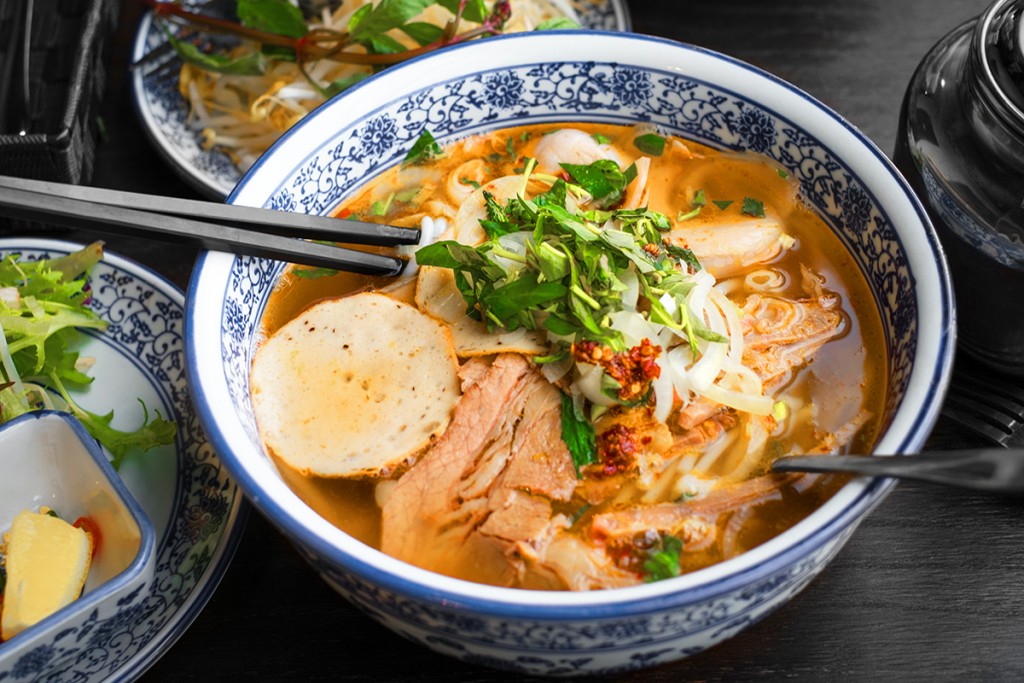 Now that you've pulled out your sweaters and jackets, the next best way to enjoy a brisk autumn day (and perhaps our favorite way) is to warm up with a steamy bowl of soup. There are few foods that can quickly heat up chilly bones and soothe the heart—it's why moms throughout history have been serving it to their families on the coldest days.
If you can't fix yourself a serving of soup at home, you're in luck—Bergen County is a mecca for soup. The restaurants here have just what you crave, whether you're in the mood for something brothy or creamy, with or without noodles, vegetarian or meaty. Below are some of our favorites.
Kosher Nosh, Glen Rock. Voted Best Kosher Deli in BERGEN's annual Best In Bergen readers' choice poll, this neighborhood standout is known for amazing sandwiches and platters. But a meal here isn't complete without an order of their chicken consommé with matzo balls. It's available with or without noodles.
*894 Prospect St., Glen Rock, 201.445.1186 
Ma Mi Eatery, Closter. Like their sister restaurant Simply Vietnamese in Tenafly, this popular Asian eatery has a full menu of sandwiches and rice and noodle dishes. But you can also fill up on pho, the delicious Vietnamese noodle soup that comes in vegetarian, beef, spicy beef, chicken and seafood varieties.
*568 Durie Ave., Closter, 201.660.7826
Soup Maison, Fair Lawn. The offerings at this special soup storefront change every day, and they're all tasty. But head over there if you see Italian wedding soup on the menu (which is updated daily on Instagram)—it's entirely made from scratch just like your grandma used to make!
*11-08 Saddle River Rd., Fair Lawn, 201.254.9281
Ramen Azuma, Englewood, Wood-Ridge. You can make a package of instant ramen at home or venture off to this popular restaurant for a massive, delicious—and photogenic—bowl of noods. For those who love sliced pork and veggies, you can't go wrong with the tonkotsu shouyu bowl. They have plenty of vegetarian and chicken options as well. Pro tip: Slurping is 100 percent acceptable (and expected) here, so don't hold back and enjoy.
*39 S. Van Brunt St., Englewood, 201.567.1283; 271 Valley Blvd., Wood-Ridge, 201.428.9555
The Rolling Pin Café, Westwood. Folks from all over Bergen County visit this old-time eatery for homemade comfort food, including hot soups. Stop by any day of the week to try the freshly made daily specials, all of which are must-try. For an easy way to warm the heart, order the tomato asiago soup and grilled fontina cheese on sourdough. Mmm, mmm good!
*341 Broadway, Westwood, 201.666.4660
Where do you go for great soup in Bergen County? Tell us your favorites on Instagram @bergenmagnj!