5 Burgers to Whet Your Appetite
There's a good chance you'll have a burger at some point this summer. If you're not headed to a cookout, check out one of these restaurants for a unique taste.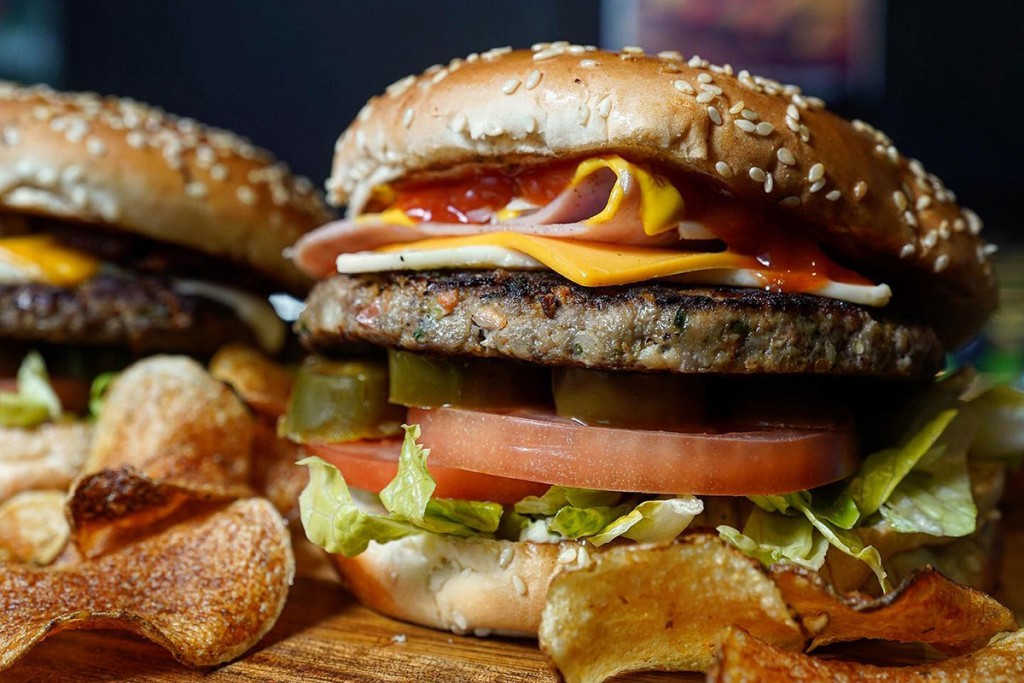 Today kicks off the unofficial start of summer, and what better way to celebrate the season of beach combing and barbecuing than sinking your teeth into a juicy burger? (It's National Hamburger Day after all!) It's a cookout classic: a crumbly beef patty topped with sweet ketchup, a cool leaf of lettuce and a refreshing slice of tomato all elegantly slid between a soft sesame seed roll. If your mouth is already watering, just remember that's the simplest form of hamburger, and you can order it at just about any eatery, from fast-casual chain to white linen tablecloth restaurant.
Bergen foodies, however, always want a little more and something special added to their dishes—and they don't have to go far for a unique taste. We might as well call ourselves "Burgern" County, as our area is home to a plethora of places that serve one-of-a-kind burgers. Of course, we love White Manna's sliders and The Iron Horse's stuffed cheeseburgers as well as the tasty stacks (and shakes) from national chains like Shake Shack, but we can never get enough of the unique creations at the following five restaurants:
Hamburguesa, Carlstadt. The popularity of this second-year eatery has boomed thanks to burgers like the "La Mortal." The Mexican-spiced burger is topped with usual suspects like ketchup, mustard, mayo and cheese—but it also shares bun space with a hot dog, bacon and jalapeno peppers. Who's up for the challenge?
*403 Hackensack St., Carlstadt, 201.580.0222
ReBar and Kitchen, Lodi. The burger bar at this popular eatery is a big attraction, thanks to flavor mashups like the "Five-O." The beef patty is topped with sweet Thai chili, glazed grilled pineapple, roasted red peppers, pepper jack cheese and black forest ham.
*132 Essex St., Lodi, 201.368.8181
Rony's Rockin' Grill, Bergenfield. With burgers named after rock n' roll stars, it's hard to choose a favorite. We like the "Red Hot Chili Pepper," a flavor fiesta with crispy tortilla chips and plenty of heat: sautéed jalapenos, pepper jack cheese, hot sauce and Cajun seasoning.
*83 N. Washington Ave., Bergenfield, 201.665.4755
Steve's Burgers, Garfield. They've become the standard for over-the-top burgers, but one of their classics is the "YDKJ" (You Don't Know Jersey). It's a cheeseburger topped with Taylor ham (don't call it pork roll). Make it a double if you're feeling hungry and extra Jersey.
*506 Rte. 46, Garfield, 973.772.1770; 68 Passaic St., Garfield, 973.955.2882
Valley Burgers and Brew, River Vale. Can't decide between barbecue and a burger? Get both! The BBQ Burger here is a beef patty topped with delectable pulled pork that's smothered with barbecue sauce and cheddar cheese. Remember to ask for extra napkins!
*640 Westwood Ave., River Vale, 201.383.0957.