5 Chinese Restaurants To Try In Bergen County
Celebrate the Lunar New Year this weekend with family, friends—and a delicious feast!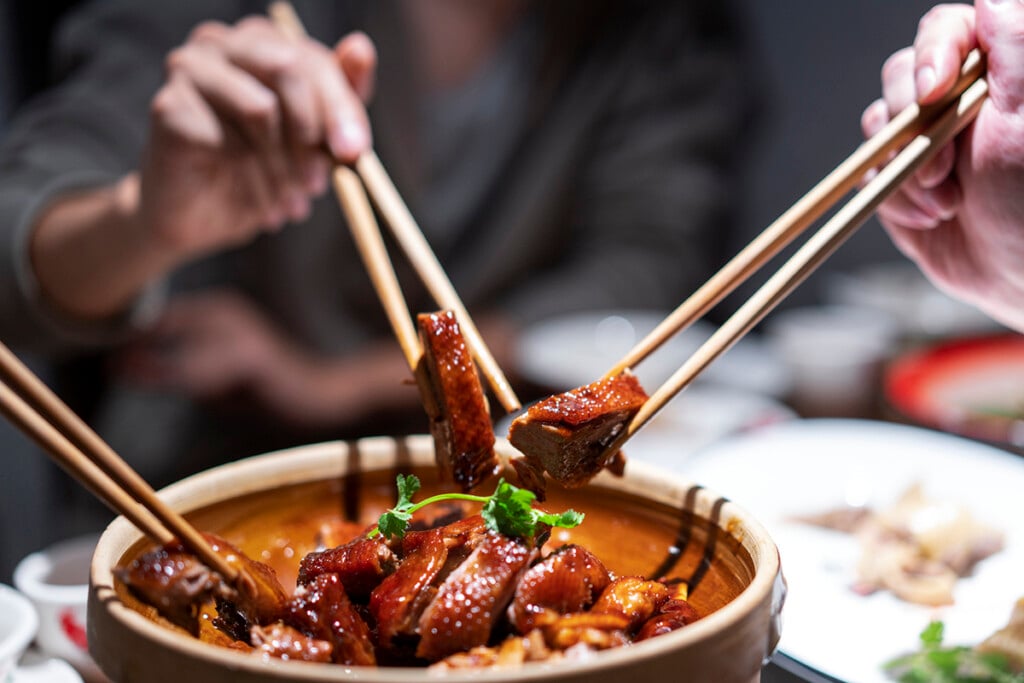 Don't put away your New Year's Eve noise makers and hats just yet because there's another celebration taking place this weekend. Chinese New Year, or Lunar New Year, is Sunday, Jan. 22, representing the first new moon between Jan. 21 and Feb. 20. The holiday also symbolizes the beginning of spring—though we Bergenites know winter can maintain its presence in March and April.
Festivities around the globe are open to everyone, and they include everything from fireworks and lantern festivals to parades and dances. In Bergen County, which has significant Chinese American populations in towns such as Fort Lee, Paramus and Ridgewood, there are many places to join the party, which this year commemorates the Year of the Rabbit on the Chinese zodiac calendar. At the Bergenfield Library on Saturday, for instance, visitors can join a special tea workshop and sample a variety of Chinese teas and snacks. (Registration is required.) If you're into hiking, a Meetup group will take on the Palisades cliffs on Sunday before feasting at Mitsuwa in Edgewater.
Enjoying food is one of the easiest ways to celebrate Chinese New Year. Sure, you can order lo mein and fried rice from your neighborhood take-out kitchen, but why not make it a special occasion? Bergen is home to some of the best Chinese restaurants where you can dine-in and soak up the ambience. Three of them are listed on this year's BERGEN Readers' Choice ballot: Hanami in Creskill and Westwood, Hot Fish in Hackensack and T.S. Ma in Wyckoff. Visit any of that trio or make a reservation at one of the eateries below:
Which is your go-to Chinese restaurant in Bergen County? Vote for your favorite in our 2023 Readers' Choice poll!