5 Facts To Know About Lupus
May is Lupus Awareness Month, a perfect time to learn more about this many-faceted autoimmune disease. A Bergen-based doc brings us up to speed.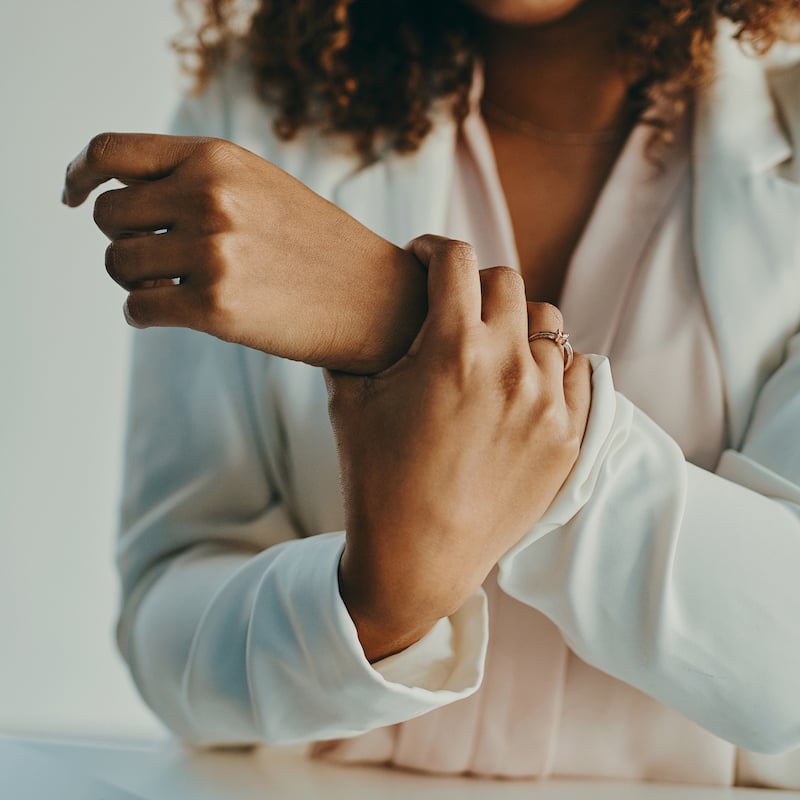 Imagine an illness that's devilishly tricky to pin down. It's permanent—or temporary, severe—or mild. It comes on gradually—or suddenly. Many of its symptoms mimic other diseases, and no two cases are exactly alike. It's frequently marked by a butterfly-shaped facial rash across the cheeks, but it sometimes appears without that distinctive calling card. An estimated 5 million folks worldwide have it—1.5 million of them are Americans.
You've imagined lupus—systemic lupus erythematosus (SLE)—and it's all a mistake.
A mistake made by the human body, that is. In an autoimmune disorder such as lupus (or rheumatoid arthritis, multiple sclerosis, Graves' disease, psoriasis or type 1 diabetes), the body erroneously decides that its own tissues are foreign and proceeds to attack them.
Lupus, or SLE, occurs predominantly in women ages 14 to 60. It can affect the skin, eyes, heart, lungs, blood, nerves, brain and blood vessels.
It's detected with blood work and can present with many symptoms, including fatigue, fever, rashes, joint pains, shortness of breath and a change in the color of fingertips. "Not all symptoms occur at once," says Teaneck-based rheumatologist Alexandru F. Kimel, M.D., Rheumatology Associates of North Jersey, "and that helps to explain why diagnosis can sometimes take years."
Dr. Kimel practices out of Hackensack University Medical Center and Holy Name Medical Center and is an instructor of clinical medicine and rheumatology at Columbia University Medical Center in New York. When BERGEN spoke with the doctor recently, he revealed some facts about the disease.
The cause of lupus is unknown. No one knows the direct causes, but it is strongly believed to be hormonal, genetic and environmental. African Americans and Latinos are found to have more aggressive disease.
It can be triggered by medications. In some individuals, SLE can be caused by many common drugs, such as blood-pressure medications, antibiotics, acne medication, anti-seizure medications and even Parkinson's disease drugs. Once you stop the medications, the disease subsides.
Some forms of lupus affect only the skin. Often the diagnosis will be revealed by a skin biopsy, and the disease will never spread to other organs.
Several famous people have lupus. Hollywood personalities Lady Gaga, Paula Abdul, Selena Gomez and Toni Braxton all have lupus. Even though most sufferers are female, so do Nick Cannon and male British singer-songwriter Seal.
There is no known cure, but there are effective treatments. Many medications can help treat lupus and keep it controlled. And there are new biologic treatments that help regulate the immune function to reduce troublesome inflammation and keep patients stable.
Have questions or concerns about lupus? Check online at lupus.org. And if you believe you have symptoms that suggest the possibility of lupus, see your doctor for a thorough professional workup. It could add years to your life.