5 Fun Ways To Spend Valentine's Day
Everyone appreciates chocolate and flowers, but your special someone will love you more after a fun and memorable date night.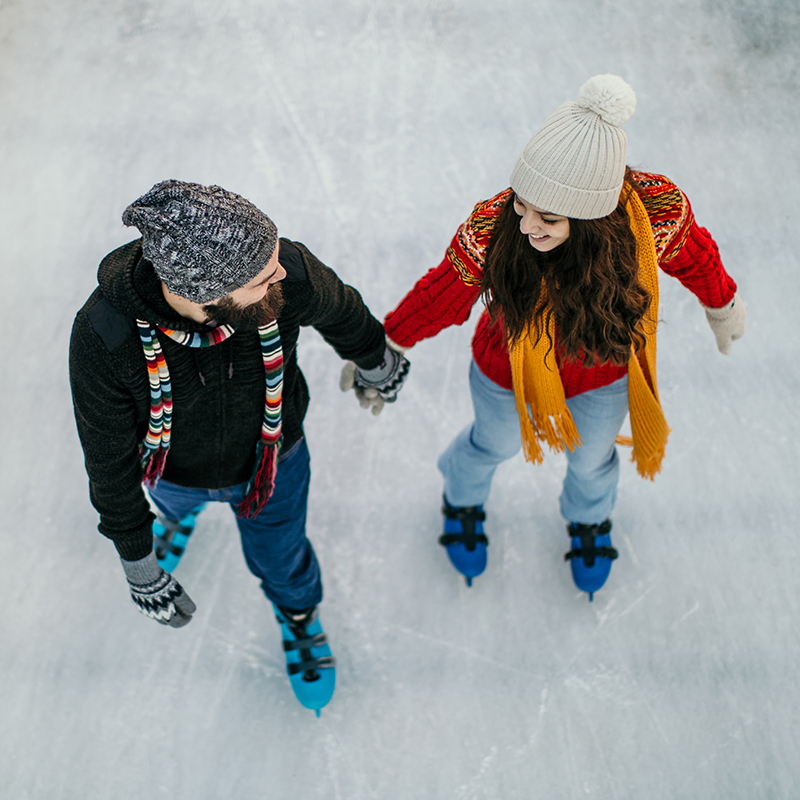 Consider this your friendly reminder that Valentine's Day is coming up. The good thing is the holiday of love is more than a week away, so you have ample time and opportunity to come up with a plan that'll woo and wow your significant other. 
Though grocery store chocolate works in a pinch, you and your sweetheart should try something fun to celebrate. BERGEN has a few suggestions for a memorable experience, whether your big date is on Valentine's Day proper or the weekend leading up to Feb. 14. Reservations are required for some options; for others you can just show up:
Have a skate date at American Dream. Hold your loved one's hand as you glide along the ice during an open skating session. The Rink offers one hour of ice time and skate rentals for the following rates: $25 for non-peak days, $29 for mid-peak days and $35 for peak days. It's the perfect event for couples, as well as family and friends!
*1 American Dream Way, East Rutherford, 833.263.7326
Work together in an escape room. Two minds are better than one, so team up with your special someone to solve riddles, search for clues and unlock doors to "break free." Head to Escape Room NJ in Englewood, The Escape Game in East Rutherford or Cipher Seeker in Waldwick, each of which has different themes for their rooms. Click on individual sites for times and admission.
*Escape Room NJ, 36 N. Dean St., Englewood, 201.815.1784; The Escape Game, 1 American Dream Way, East Rutherford, 201.514.5699; Cipher Seeker, 168 Franklin Tpke., Waldwick, 201.251.CLUE.
Sip and paint at Brushes and Berries. Reserve your spot and create a Valentine's Day masterpiece at this painting and crafting studio in Bergenfield. A special brunch on Feb. 12 caters to couples and includes unlimited mimosas ($50 for paint and supplies). If your little one wants to create a cool Valentine's gift, sign him or her up for the Kid's Valentine's Day Session on Feb. 11. The cost is $30 per child.
*491 S. Washington Ave., Bergenfield, 201.374.9540
Take your best shot at Stumpy's Hatchet House. OK, you might not have an axe to grind with your special someone, but both of you will enjoy tossing a hatchet at a fixed target on a wall. Stumpy's in Upper Saddle River makes for a unique and fun date night, and when you want to take a break from the action, there are plenty of other games like "giant" Jenga to play. A one-hour session for up to four people is $25 per person, so make it a double date!
*107 Pleasant Ave., Upper Saddle River, 201.962.7363
Enjoy dinner for two in Bergen County. A romantic dinner is a must for couples on Valentine's Day, and if you're not preparing surf and turf at home, scoring a table at a great eatery is the next best thing. Consider making a reservation at one of Bergen's finest romantic restaurants, including Café Matisse in Rutherford, Café Panache in Ramsey, Haven Riverfront Restaurant in Edgewater, Ivy Inn in Hasbrouck Heights, Oceanos in Fair Lawn and Saddle River Inn.
Do you have additional ideas to share for a great date night? Send us a DM on Instagram @bergenmagnj.