5 Great Creperies In Bergen County
Pancake's distant cousin can satisfy every craving—whether you want something sweet or savory.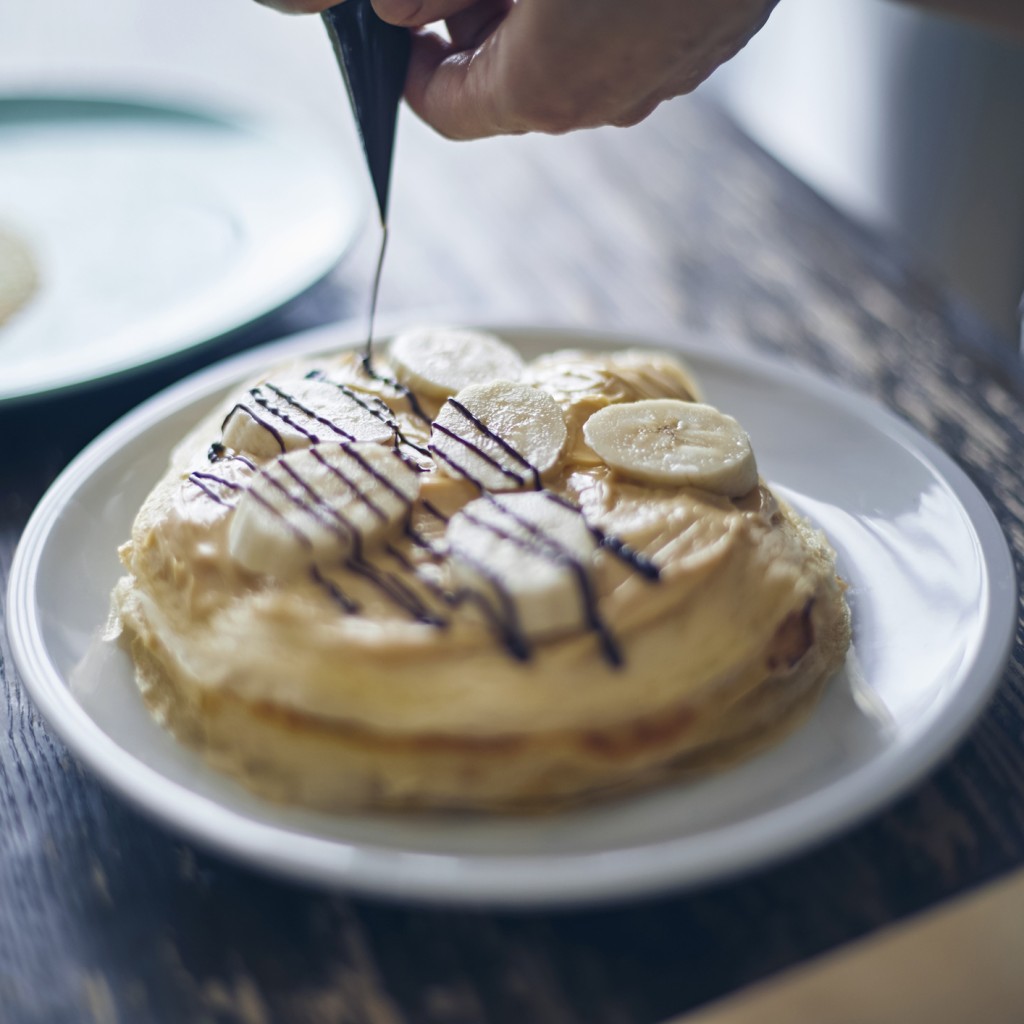 Bergen takes its breakfast foods seriously. Our bagel shops are second to none, every neighborhood diner seems to specialize in flipping fluffy flapjacks and, of course, everyone has a go-to spot for a TEC with SPK. There's one breakfast item, however, that doesn't appear on every menu yet is almost always a crowd pleaser when it appears: crepes.
Crepes are uber-thin pancakes that come in two main varieties: French and Bavarian. In the French version, the batter is cooked immediately; in the Bavarian, the mix is allowed to rest and comes out firmer when cooked. Both are equally delicious and can be buttered up and topped with syrup, just like a stack of hotcakes. Or, you can roll and stuff them with either sweet or savory ingredients. Mouth watering yet?
Below are five places in Bergen County where you can enjoy an order or two of crepes for breakfast—but no one will argue if you have one for dessert! Give it a try on National Bavarian Crepes Day, March 22, or just about any other day of the week.
3rd Wave Café, Lyndhurst. Regulars say the crepes here are always on point. With tempting options like the dessert-like Oreo extreme and s'mores versions or the lunch-like chicken mozzarella and "CrepeOlogy" (turkey, plum tomato, red onion, avocado and Swiss), we think they're right.
*525 Riverside Ave., Lyndhurst, 201.528.8163
House of Crepes, Rutherford. With flavors like banana walnut caramel, granola crunch, pesto turkey and chicken parm, this local standout can satisfy just about every flavor craving.
*47 Park Ave., Rutherford, 201.528.4769
Sogno Coffeehouse & Creperie, Westwood. A favorite neighborhood coffee shop, this eatery attracts a large weekend breakfast crowd thanks to crepes stuffed with ingredients like cannoli filling, Nutella and cookie dough.
*11 Madison Ave., Westwood, 201.497.3628
Sook Pastry, Ridgewood. Don't just stop here for cakes and pastries—there are more than two dozen crepe varieties here. Try the Marshmallow Fluff crepe for something sweet or the duck bacon, egg and gruyere for a savory option.
*24-26 S. Broad St., Ridgewood, 201.493.2500
T-Swirl Crepe, Fort Lee. Rather than serve breakfast on a plate, this eatery makes rolled-up, easy-to-hold crepes for lunch, dinner and dessert. That means you'll find sweet specials like matcha chocolate truffle and blueberry cheesecake as well as savory delights like Thai chicken and Angus short rib.
*244 Main St., Fort Lee, 201.363.8838
Did we miss your favorite creperie? Email us about your go-to place or send us a DM on Instagram @bergenmagnj.