5 Local Nurseries for all Your Spring Gardening Needs
Become an amateur horticulturist with a little help from Bergen's best nurseries, which have everything you need to start and/or maintain your garden.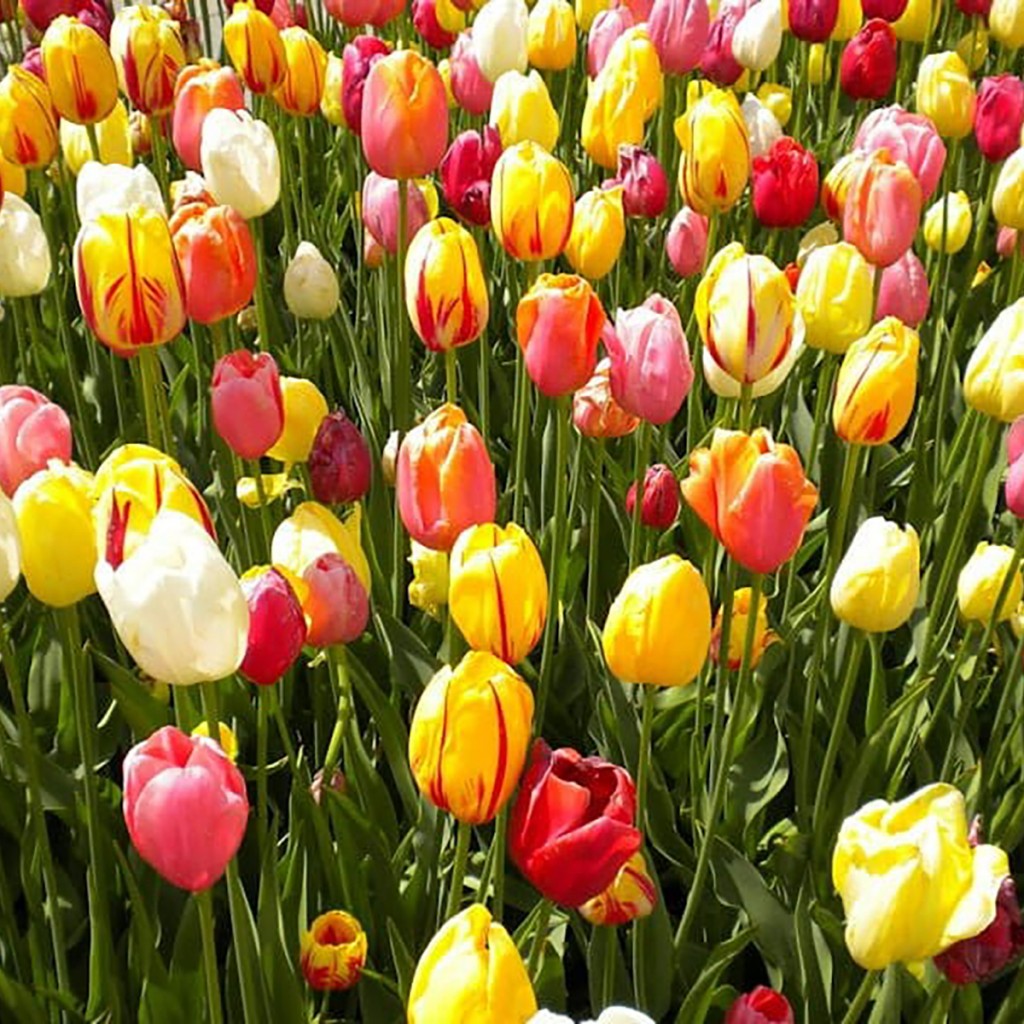 Perhaps your time in quarantine last spring was spent neither baking banana bread nor tie-dyeing loungewear, but instead, cultivating your green thumb and tending to your patch of earth. Maybe you're one of those whose garden has never looked better than it has during the pandemic thanks to more time at home to plant, water and watch over your blossoming flowers and plants.
And if you want to maintain your new hobby this season, you're in luck, because there are tons of local nurseries in our area who have vast selections of plants and flowers and who are at the top of their gardening game. Whether you prefer perennials or annuals, lush greens or colorful blooms, these five Bergen spots, each with its own specialty service, can help you grow your garden into 2021 and beyond:
Eisele's Nursery, Paramus. In addition to selling seasonal shrubs, trees, bulbs and flowers that you can plant yourself, Eisele's also has landscape contractors on staff who will design and execute a stunning work of art in your back (or front) yard. Their specialty is purchasing and selling lots of rare and unusual plant and tree species, which will add some serious pizzazz to your home garden.
*232 Oradell Ave., Paramus, 201.262.1015
 Fairway Estate Garden Center, Midland Park. Owner Scott Meyer had a successful landscaping business for almost two decades before opening Midland Park's only plant distributer in 2008. Now, Fairway Estate Garden Center has three designers on staff who can help you build out your dream garden and potted plant arrangements, in addition to selling all the gardening basics too. Bonus: They recently set up an online store, and offer free delivery for orders over $100.
*11 Paterson Ave., Midland Park, 201.444.9995 
Goffle Brook Farm & Gardening Center, Ridgewood. Since 1968, Bergen County knows when spring has sprung thanks to the pansies blooming at this Ridgewood storefront. The family-owned business prides itself on having everything a homeowner needs for their garden, from the actual plants and flowers, of course, to the corresponding accessories such as pottery, soil, mulch and lawn care products. Goffle Brook Farm also hosts gardening classes and events in the spring/summer season.
*425 Goffle Rd., Ridgewood, 201.652.7540
Lupardi's Nursery, Closter. Springtime is primetime for this family-owned business, who specialize in landscape design, nursery stock, pool and backyard construction and pretty much everything else you can imagine that'll turn your property into an outdoor oasis. They also offer mulch in bulk (and can help you pick out the right one if you're not sure where to start). In the fall, they transform the acreage into a family-friendly farm complete with pumpkin-picking and hay rides for the kiddos.
*75 Blanch Ave., Closter, 201.768.0017
Rohsler's Nursery, Allendale. Rohsler's is another one-stop-shop for all things garden related: they have almost every type of plant, tree and shrub available for purchase, in addition to the tools you'll need for birding, making homegrown fruits or veggie gardens and accent décor for your yard. In addition to landscape renovation and maintenance, which some of the competitors also offer, Rohsler's will also install plants at your home to ensure they're in perfect growing condition. They'll also replace any nursery stock at full price within a given timeframe if you're not satisfied with how they're blooming.
*100 Franklin Turnpike., Allendale, 201.327.3156