5 Looks for Summer 2020
Sue Bahng, owner of Ginger N' Cream in Westwood, shares her favorite women's looks to wear for 5 (social-distancing friendly) activities you'll definitely be doing this summer.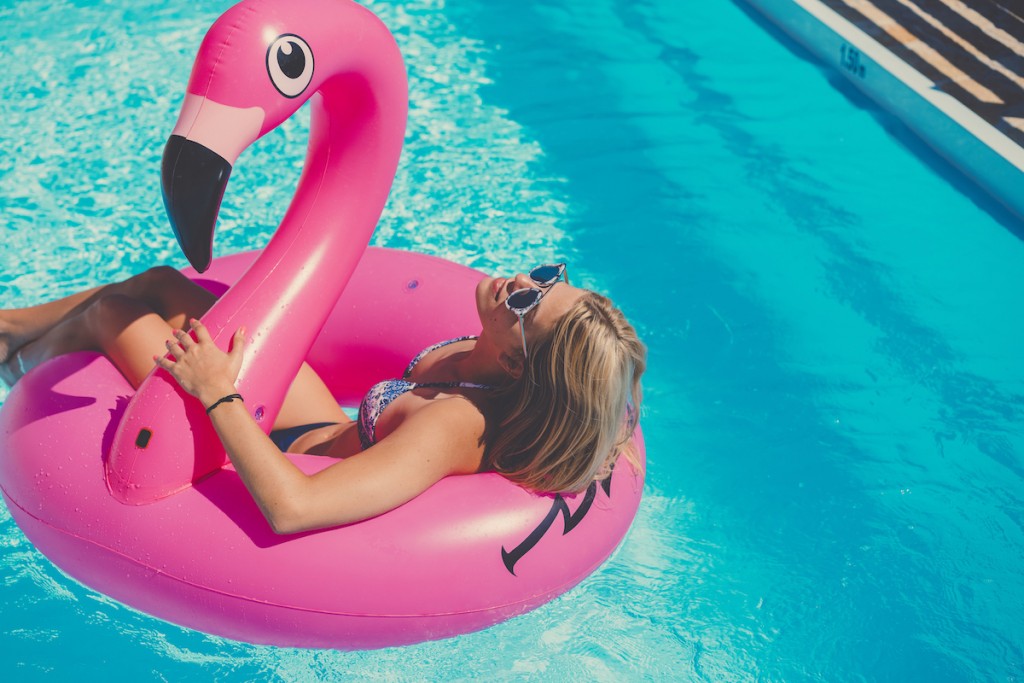 Yes, we know this summer is unlike any other, with only a handful of municipal pools open and summer traditions like July 4th fireworks cancelled in almost every town. But that doesn't mean we're staying home and doing nothing. On the upside, there are Bergen County restaurants offering outdoor dining, stores now open for in-person shopping and small (outdoor) gatherings with friends and family to be had!
So, BERGEN asked Sue Bahng, owner of the Ginger N' Cream stores in Westwood, to suggest five looks for five summer occasions—all social-distancing friendly occasions, of course—and her thoughts on each. Because isn't it time you wore something other than loungewear this summer?
For a pool party
"Blues are great for summer, and this print is reminiscent of the tropical waters of your favorite island. The off-the-shoulder silhouette will show off your sun-kissed shoulders. Accessorize with a straw hat and wedges to complete the beachy vibe."
For an alfresco meal at a restaurant
"We finally get to dine out again! I love jumpsuits because they're effortless and good for warmer temperatures when you want to keep cool yet look stylishly put together. This one is wrinkle-free, and the tropical print will put you in that get-away, relax and enjoy-the-moment mood."
For a backyard BBQ
"There's no traveling needed—have some fun with family and friends in your own backyard. These soft shorts paired with a tie-waist camisole have the perfect amount of casual 'tude, yet still look cute!"
For an errands run/shopping trip
"Now that we are shopping for more than just toilet paper and wipes, we can enjoy our retail therapy again. Run errands in this Parisian print shirt, shorts and a tube top in the sunniest yellow. Pair it with a great nude wedge for that carefree yet styled look."
For a special occasion
"Love is not cancelled. Whether it be a backyard wedding, anniversary, graduation or birthday celebration, we still need to honor these milestones. This is a beautiful dress for that moment—easy to wear and not overly dressy yet still special. Plus, dreamy sky-blue floral is the perfect print for summer."
Photos of outfits courtesy of Sue Bahng, Ginger N' Cream