5 Mac & Cheese Dishes For Kids (And Adults) In Bergen
The mac and cheese at these Bergen restaurants are palate pleasers for pasta eaters, both young and old.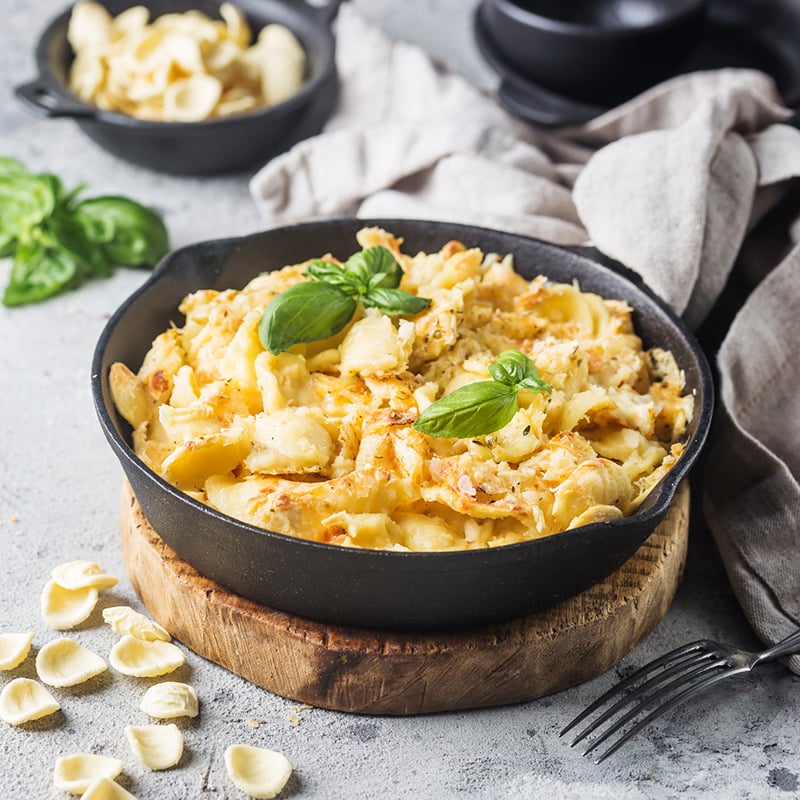 Going out to eat with kids can be frustrating—they're ready to head home before the food arrives, and once it does, they eat a few bites of their kid's meal and then ask for dessert. But eating out can be fun for parents. It's just about choosing the right restaurants where the little one's meals can be enjoyed by adults too!
If your kid (or big kid, aka your spouse) orders mac and cheese—no matter the restaurant or occasion—consider one of these Bergen eateries, where the pasta-and-melted-cheese combo isn't your typical stuff from a box. This way, the kids can get what they want, but you can enjoy a few bites of their leftovers. A win/win, really.
The 130 Club, Tenafly. Sure, this place may not be the most kid-friendly on our list. But if your son or daughter has a sophisticated pasta palate, make sure they try the truffle mac and cheese from the side dish menu; it's corkscrew-shaped pasta, cheddar cheese, truffle oil and breadcrumbs.
*130 County Rd., Tenafly, 201.431.2427
Biddy O'Malley's, Northvale. Craving M&C with a kick? This Irish pub has a killer chorizo mac and cheese on its appetizer menu, featuring corkscrew-shaped pasta, peppers, pretzel crumble and shaved Parmigiano Reggiano.
*191 Paris Ave., Northvale, 201.564.7893
Le Bon Choix, Ridgewood. This spot features French cooking with a Southern flair, and their mac and cheese is baked to perfection with three different types of cheese. It can be a meal for your kiddo or a satiating side dish for you.
*11 Godwin Ave., Ridgewood, 201.879.6157
Paula's Soul Food Café, Hackensack. Mac and cheese is a necessary part of any Southern meal, and Paula's does it right. You can indulge in the fried chicken, beef short ribs or seafood entrées; your kid will feel full on just a side of their delicious mac and cheese.
*331 Main St., Hackensack, 201.880.6888
 ReBAR and Kitchen, Lodi. Burgers are the main attraction here, but kids and their grown-ups will love the mac and cheese, topped with toasty parmesan breadcrumbs. Choose from small or large, depending on the family's appetites.
*132 Essex St., Lodi, 201.368.8181
What's your favorite mac and cheese in the area? Tell us on Instagram @bergenmagnj.