5 Margaritas for Cinco De Mayo
The fiesta resumes in 2021! Don't let the day go by without one of the "cinco" best margaritas in Bergen County.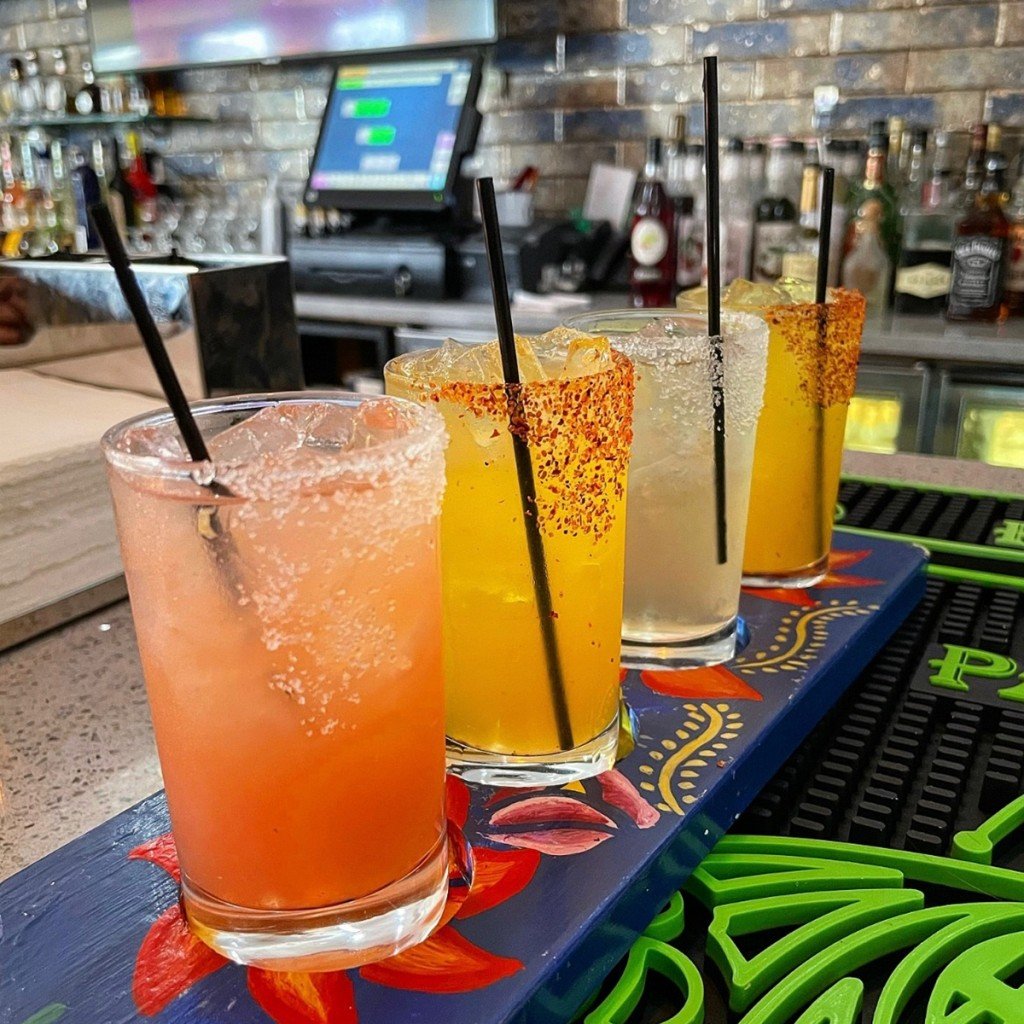 Perhaps you spent Cinco de Mayo 2020 whipping up a margarita at home with a recipe you found online, and you paired it with some store-bought tortilla chips and salsa.
But quarantine is (mostly) over, folks. Step up your Cinco de Mayo game for 2021 by venturing out with your significant other or some pals to one of our county's best Mexican restaurants. While you're there, order a margarita (or two) that will blow you away—and will make you forget that May 5, 2020 (or any day in 2020, for that matter) ever happened.
Here are our picks for the best-of-the-best margaritas in Bergen County. Pro tip: Be sure to inquire with each establishment too to see if they're offering any Cinco de Mayo pricing specials:
Agave Cocina Mexicana, Wallington offers a popular menu item called the "margarita flight"—aka a sampling of four flavored margs if you can't just decide on just one. The current offerings include smokey berry, la piña, blue agave and spring break cocktail.
*32 Locust Ave., 973.246.8531
Переглянути цей допис в Instagram
Casual Habana Café, Hackensack and New Milford, has seasonal cocktails, including the current Hibiscus margarita. But customers keep coming back for the Jalapeño margarita, a spicy take on the drink's traditional flavors and ingredients.
*125 Main St., Hackensack, 201.880.9844; 200 Main St., New Milford, 201.575.0400
Переглянути цей допис в Instagram
Lolita's Mexican Cantina, Westwood, has an entire margarita component to its cocktail menu. Order one on the rocks, one that's frozen and/or a create-your-own with your choice of tequila and fruity flavor: strawberry, mango, pomegranate or passion fruit.
*65 Old Hook Rd., 201.943.6366
Переглянути цей допис в Instagram
Sol Restaurant, Woodcliff Lake, also has a dedicated margs menu. Choose from traditional, apple, blue, grand, grape, melon, peach, pomegranate or raspberry flavors. The drink can be served frozen, up or on the rocks with El Jimador Blanco. One glass isn't enough, you say? Splurge on a 64oz. pitcher for the table.
*42 Kinderkamack Rd., 201.746.9363
Переглянути цей допис в Instagram
Viva Margarita, Cliffside Park, Edgewater and Wallington, has all the standard margarita flavors, but ask about their new black widow. It looks pretty, sure, but also has activated charcoal in it, which supposedly relieves bloating and has additional health benefits.
*163 Old River Rd, Edgewater, 201.917.5432; 790 Anderson Ave., Cliffside Park, 551.313.0760; 413 Paterson Ave., Wallington, 201.935.8484
Переглянути цей допис в Instagram
BONUS:
Jalapeños Mexican Grill, Glen Rock, has award-winning margaritas with a flavor for every palette, including hornitos & Cuervo margs, jimador cabo wabo margs and casamigos margs mixed with patron and riazul tequila.
*930 Prospect St., 201.445.5566
Переглянути цей допис в Instagram