5 Mini Golf Courses To Check Out This Weekend
Add mini golf to your Mother's Day agenda with these spots in Bergen.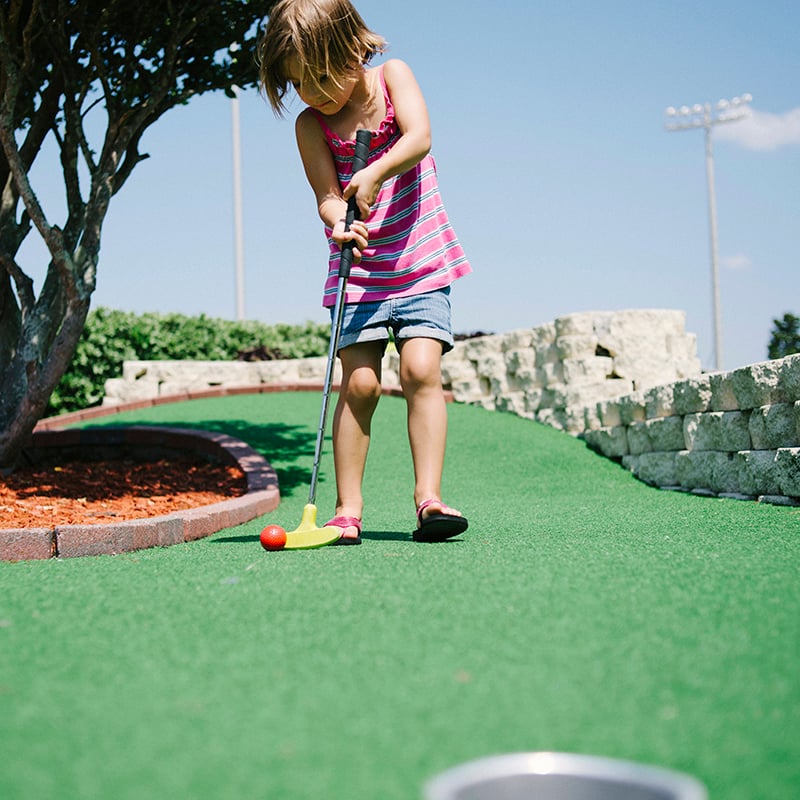 Looking for plans for Mother's Day weekend? There's plenty of gifts to be bought, brunch to be eaten and spa days to be had. But let's be real—you wouldn't be a mom if it weren't for your kids, so they should be in on the fun too.
And talk about good timing, because Saturday, May 13—the day before Mother's Day—is National Miniature Golf Day. And Bergen County has a little something for everyone when it comes to putt-putt.
Here are five mini golf courses in Bergen to check out on May 13 (or whenever the mood strikes really). Click each one's website for hours of operation, pricing and more.
Angry Birds Mini Golf, East Rutherford
Whether or not your kids are fans of the Angry Birds movie franchise, they'll enjoy a round of mini golf at this 18-hole course located within American Dream. Life-sized angry bird characters amp up the family fun.
*1 American Dream Way, East Rutherford, 833.263.7326
Blacklight Mini Golf, East Rutherford
Two mini golf courses within the same entertainment complex are better than one. If you and your crew prefer to play a round in blacklight, check out this intergalactic-themed spot in American Dream, also with 18 holes. Photo ops will surely ensue.
*1 American Dream Way, East Rutherford, 833.263.7326
Closter Mini Golf, Closter
Water features, twists and turns and unexpected obstacles make this outdoor 18-hole course a can't miss for the season. Note: If their mini golf course fills up—or if you're seeking another challenge—head up to the sister course in nearby Tappan, N.Y.
*153 Homans Ave., Closter, 201.768.0990
Monster Golf, Paramus
18 holes of glow-in-the-dark goodness is what you'll find at this family friendly spot, each one with another obstacle to hit or hill to get your ball over. Pro tip: Wear white so you can glow in the dark too! There's also an arcade and mini bowling here for when you're all golfed out.
*49 E. Midland Ave., Paramus, 201.261.0032
Paramus Mini Golf, Paramus
Across from Saddle River County Park and right next to the full-sized Paramus Golf Course, this kid-friendly, outdoor spot has been around since 1967. Its vintage décor at every hole adds to its appeal and character. P.S.: Moms play free this weekend!
*314 Paramus Rd., Paramus, 201.447.6079, ext. 4
What's your favorite mini golf course in Bergen? Tell us on Instagram @bergenmagnj.