5 Salami Spots to Savor
Slip some of this cured meat into the menu during the final weekend of burger-and-hot-dog season.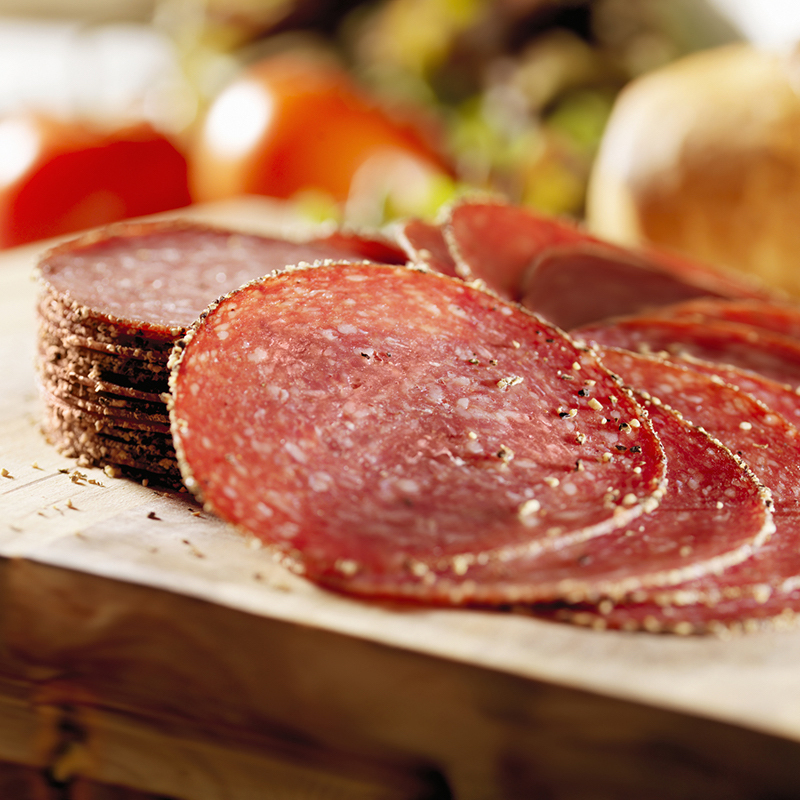 Burgers and hot dogs might be on your menu this weekend—it is the unofficial end of barbecue season after all. But we wouldn't tell if you fixed a fancy charcuterie board or packed a hero roll with a cured Italian meat, namely salami. And with National Salami Day on Sept. 7, there's no better time than now to head to an Italian deli for a pound or two of this overly delicious air-dried sausage.
Bergen residents who have a craving for salami need not book a flight to Parma or even cross the bridge to NYC. There are dozens of Italian delis in our county that can pack a salami sandwich or stack several slices to go with the best of 'em. If you're wondering where to go, here are five of our go-to spots that can satisfy our appetite for salami:
A and S Italian Market, Wyckoff. There are multiple ways to get a taste of salami here, from the fully loaded wrap to an Italian combo sandwich, but ordering the imported Italian cold cut by the pound is the way to go.
*525 Cedar Hill Ave., Wyckoff, 201.447.0800
Annamaria's Deli, East Rutherford. Like the bell triggered Pavlov's dog to salivate, the sight of Annamaria's menu will do the same to you. We recommend the Katherina, a sandwich filled with salami, smoked mozzarella, sun-dried tomatoes, artichokes and roasted peppers.
*216 Hoboken Rd., East Rutherford, 201.438.7203
Clemente Bakery, South Hackensack. This longtime, family-operated business is known for its fresh-baked bread and homemade mozzarella, but don't pass on its cold cuts. Combine Clemente's legendary bread with a heaping pile of salami for a sandwich that's sure to please.
*120 Leuning St., South Hackensack, 201.488.2161
Michael's Salumeria, Lyndhurst. Michael's sandwiches and entrées are works of art, and the mastery starts with fresh ingredients. Salamis like genoa, sopressata and pepperoni are all top-notch.
*536 Valley Brook Ave., Lyndhurst, 201.939.9654
V&T Salumeria, Hackensack. Folks go out of their way to stop at this family-owned Italian market, where hot entrées and sandwiches are supreme. The "Little Italy" sandwich, for instance, boasting sopressata with ham and fresh mozzarella, is a crowd favorite.
*226 Main St., Hackensack, 201.489.0040