5 Studios For Future Gymnasts
Does your child want to be the next Olympic gold medalist? These gyms can teach little ones the ins and outs of gymnastics.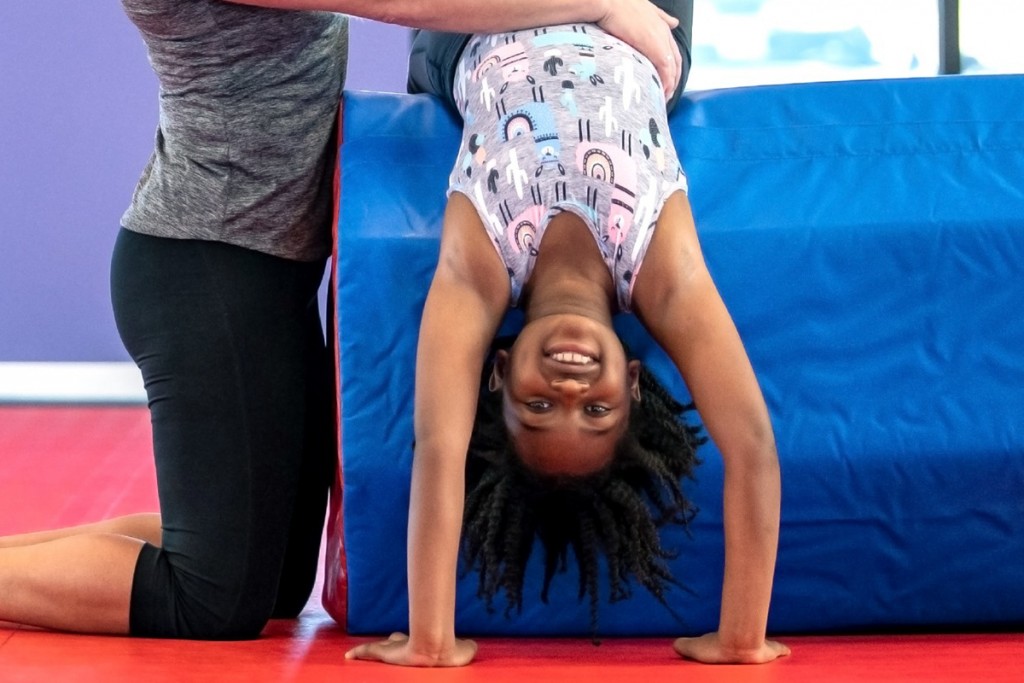 Have you noticed your little ones jumping on the bed and doing cartwheels in the backyard more often these days? This is a common phenomenon unofficially known as the Olympics effect, when youngsters try to emulate the prolific performances of the U.S. gymnastics team. This year, we have gold medalist Suni Lee and company to thank for motivating our kids, their tumbling and acrobatics at the Tokyo Games wowing and inspiring a new generation of future gymnasts.
But we just can't let children bounce in their bedrooms and somersault from the living room to the kitchen all day. Whether they have gold medal dreams of their own or they just want to learn how to do a backflip, aspiring gymnasts should be learning new moves in an appropriate and safe place. Fortunately, Bergen County is packed with gyms and studios where parents can sign up their kids to discover more about gymnastics. Below is a list of five locations where your future Suni or Simone can get started.
Aeon Fitness and Gymnastics, Hillsdale. Kids as young as 18 months can get moving at this gym, which prepares children for recreational and competitive gymnastics in a fun atmosphere.
*157 Patterson St., Hillsdale, 201.664.0304 
ENA Gymnastics, Paramus. Boys and girls ages 5 and older can enroll in different classes, from strength training and basic tumbling to specialized apparatus like trampoline and balance beam.
*600 Winters Ave., Paramus 201.262.6244 
The Little Gym, Hasbrouck Heights, Waldwick. Send your kid to tumbling class or host a party with his or her friends at this popular children's gym. Students learn both the physical and emotional aspects of training for gymnastics and other sports.
*5 Rte. 17 S., Hasbrouck Heights, 201.288.5556; 28 Franklin Tpke., Waldwick, 201.445.4444
Meadowlands Gymnastics Academy, Hasbrouck Heights. Want to move like a ninja? This gym preps young athletes to do moves and skills like competitors in the Olympics and American Ninja Warrior.
*69 Rte. 17 S., Hasbrouck Heights, 973.246.8353
United States Gymnastics Development Center, Leonia, Mahwah. No experience is necessary for recreation programs like Mommy and Me and tumbling, but this academy also fields teams that compete at local meets.
*100 Leyland Ave., Leonia, 201.944.5496; 6 Leighton Pl., Mahwah, 201.891.2496