5 Summer Tips For Your Young Athlete
During National Youth Sports Week, make sure your son or daughter has a fun and safe summer playing their sport of choice.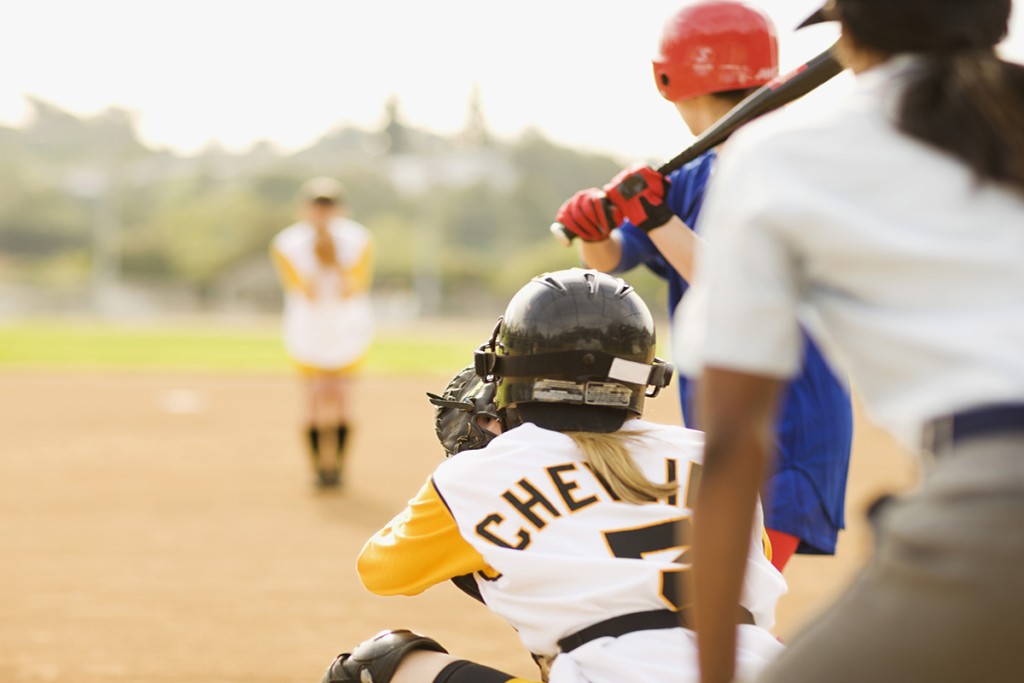 It's never too early to get your kid involved in sports, no matter their age or the time of year. National Youth Sports Week, July 20–26, encourages little ones to get out, stay active and live overall healthy lifestyles. Health.gov recommends kids and teens get at least 60 minutes of physical activity a day. After all, good habits are easier to establish when you're young!
And we as adults know that sports aren't just about winning the game—being a part of a team teaches little ones about teamwork and problem solving and enhances social-emotional growth. There are also studies that link being part of an athletic team to better academic performance. This video from the Office of Disease Prevention and Health Promotion explains some more benefits of youth sports:
So, as your son or daughter, niece or nephew, grandson or granddaughter starts or continues playing their summer sport of choice—soccer, basketball, tennis, swimming, etc.—make sure you and they both keep these tips in mind to make the most of it during National Youth Sports Week and beyond.
Warm up the muscles. If your kid's team has a coach, he or she will likely facilitate some sort of warmup before a practice or a game. But either way, have your child do 10 to 15 minutes of warm-up exercises before playing such as light jogging, jumping jacks or stretches. This will help loosen up their muscles and limit the likelihood of injury.
Apply sunscreen. You'll slather up before a day at the beach, and you should do the same for a few hours on the field. Make sure your player is protected by applying sunscreen to all of his or her exposed areas, including the hands, the ears and the back of the neck. Broad-spectrum sunscreen is ideal, as it protects their skin from both UVA and UVB rays. Look for an SPF of 30 or higher, and if they'll be swimming or playing in the water, make sure it's waterproof too. Reapply sunscreen every two or so hours for maximum protection.
Stay hydrated. Dehydration and heat exhaustion are genuine concerns for kids in the summer, especially those who are outside a lot and playing sports. So, make sure your kid drinks about a half-hour or so before game time, and also takes water breaks throughout. "Kids aged 1-3 should drink 4 cups of healthy liquids per day, including water or milk," says Irene Shevelev, M.D., senior partner of Valley Pediatrics in Ramsey and Ho-Ho-Kus. "From age 4-8, this becomes 5 cups a day, and then 7 to 8 cups for children 9 and older." She adds that athletes who spend a lot of time outdoors in the summer should also replenish with electrolytes such as Gatorade.
Avoid middle-of-the-day heat. In the summer months, the sun is strongest between 10 a.m. and 4 p.m. If possible, have your child play their sport early in the morning or in the evening before the sun sets to limit their direct exposure to the strong UV rays. If their game or practice is scheduled between these peak sun hours, just be sure to follow the guidelines above for hydration and sunscreen.
Know when to take a break. It might be difficult for your child to realize when they need to take a break from their sport, whether that means sitting on the bench for a few minutes or staying home entirely if they're not feeling great. If your child is overheated, overly exhausted or simply stressed out, make sure they know it's OK—even good—to rest and give their body some time to recuperate before they get back into the game.
What other tips do you have for youth athletes? Share them with us on Instagram @bergenmagnj!