5 Things To Know About Flu Season 2022 In Bergen County
Find out when and where to get your vaccine as we gear up for a severe post-pandemic flu season in New Jersey.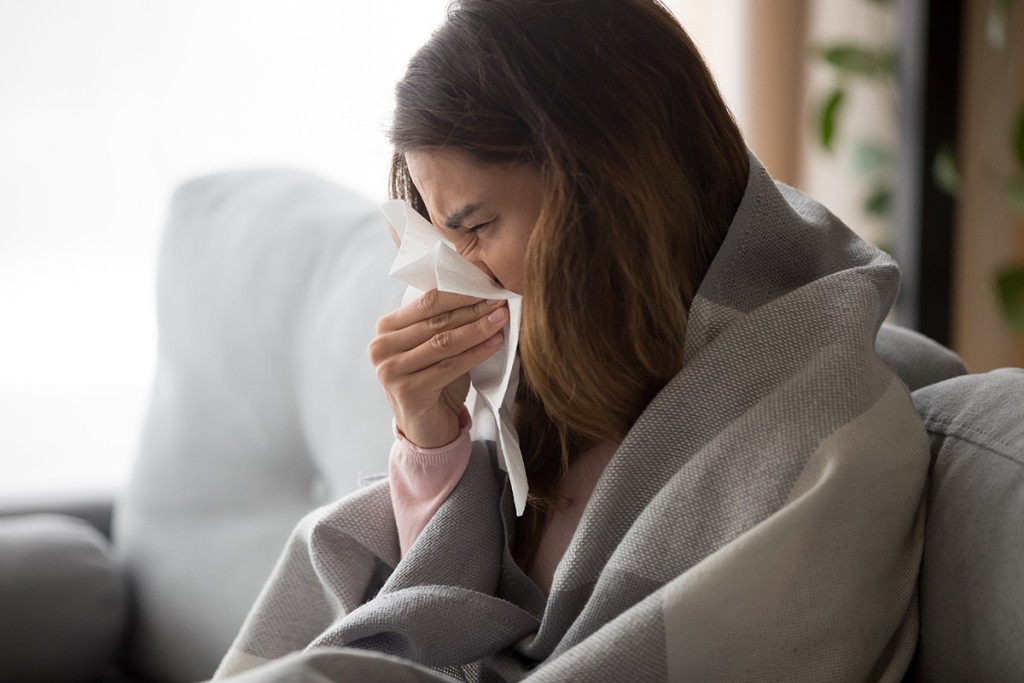 Flu season the past two years has been relatively mild. Why, you may wonder? Because we took extra safety precautions during the pandemic, including mask-wearing, social distancing and incessant hand-washing that helped prevent the spread of both COVID-19 and the flu. But with the pandemic waning and mask restrictions being loosened all around New Jersey (and the U.S. at large), experts predict that the 2022-2023 flu season will be more severe than it has been since 2019-2020.
So, what can you do to keep yourself and your family safe over the next few months when influenza is at its peak? Here's what you need to know:
Get your flu vaccine between mid-October and mid-November, according to Ohan Karatoprak, M.D., director of Family Medicine at Holy Name Medical Center in Teaneck. "The flu shot lasts six months, and the season begins in December, so it's best not to get your vaccine before October," he says. However, you can get your flu shot well into November or even later, the Centers for Disease Control and Prevention notes, since "flu most commonly peaks in February and significant activity can continue into May."
Book your flu vaccine at a local clinic or pharmacy. If you can't get an appointment for the vaccine with your primary care provider (or if you don't have a PCP), many pharmacies around the county such as CVS Minute Clinic offer quick and easy access to these shots. You can walk in during business hours or book an appointment online for your family members at the most convenient time and place for you. Many of our area hospitals, including Valley Health, have flu clinics located throughout the county as well that allow for fast and easy scheduling.
Schedule a high-dose flu vaccine if you're over the age of 65. This medication, called Fluzone High-Dose Quadrivalent, contains four times the antigen of the standard flu vaccine, thus offering older individuals better protection. It's recommended only for those in this age bracket for the 2022-2023 season.
Vaccinate all children over six months of age. This has been the CDC's recommendation since 2010. Your pediatrician should have shots available; otherwise, some pharmacies and hospitals will vaccinate children over the age of 3. Pregnant women should also get a flu shot once per pregnancy; this protects the mother as well as the baby, who will get antibodies if administered during any of the three trimesters.
Continue to wear a mask and wash your hands well. In fact, Dr. Karatoprak advises that we continue to wear masks at all large, indoor gatherings and wash our hands for 20 seconds, since many of us are prone to touching our faces (and thus spreading germs through our nose and mouth) without even knowing it. 
For more ways to stay healthy this fall, check out the September issue of BERGEN magazine, out now!