5 Tips for Your Best Parent-Teacher Conference Ever
It's parent-teacher conference season in Bergen County! Maximize your limited time with your kids' teachers with this actionable advice.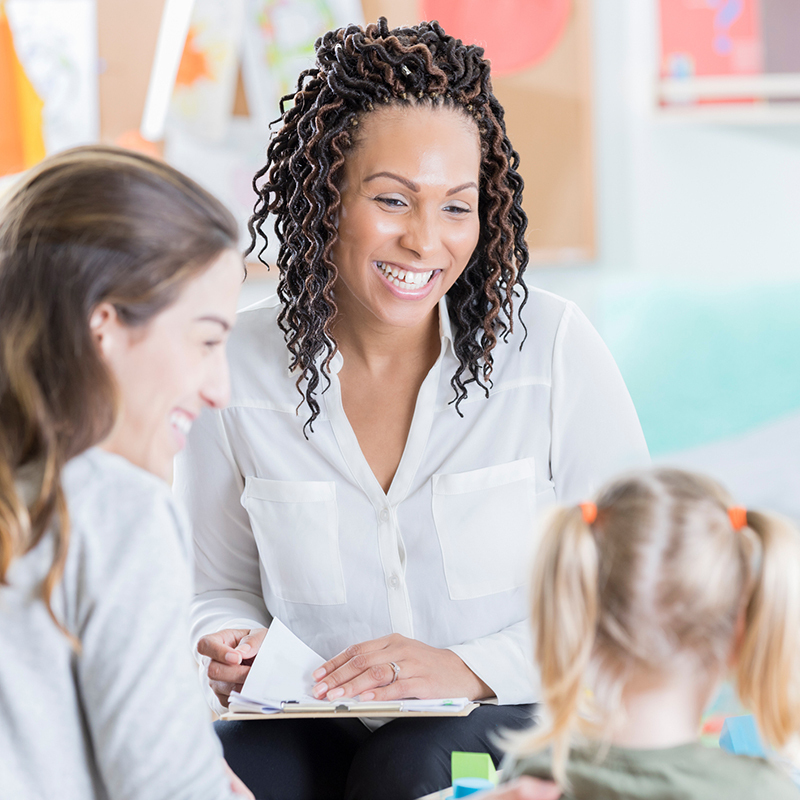 Last week was the 2021 NJEA Convention in Atlantic City, where public school teachers across the state engaged in professional development training and seminars. And this week and the next few are just as important for our educators—it's parent-teacher conference season, ladies and gents!
And whether you'll be meeting with your kids' teachers virtually or in-person (it's nice to have an option this year, isn't it?!), you'll want to make the most of that brief time slot so you can really understand how your child is doing in school and how you can help maximize his or her potential at home.
These tips will help make the 2021-2022 academic year the year of your best PTC ever:
Come prepared. This will mean different things depending on what grade your child is in, but first and foremost and for a child of any age, bring a brief and specific list of questions to ask the teacher(s). Don't worry if they don't have immediate answers—they will definitely follow up. And if applicable, read your child's progress report ahead of time so you have a general idea of their strengths and weaknesses in the classroom.
Be respectful and kind. It's a great idea to start off your meeting by showing up on time, of course. But also, say thank you to the teacher for caring for your child and by telling him or her that your kid enjoys their class (but only if they genuinely do!). Keep in mind that the teacher is probably as nervous as you are to meet the families and make a good impression, so smile under that mask and be nice!
Stay on track. You'll have maybe 15 minutes to discuss a lot of topics, so talk only about your child and don't go off on personal tangents. Trust us—the teachers don't need to know about the family trip you have planned to the Bahamas over Christmas break.
Respect the teacher's feedback. Sure, you might think your kid is perfect, but there is a 99 percent chance the teacher will have some constructive criticism on skills or behaviors your child can improve upon. Ask pointedly what they need help with and for specific activities or tasks that are not necessarily homework, but that you can do with them at home. For example, for a younger kid this might mean praising him or her when sharing their toys on playdates.
Be a team player. It's imperative to understand that you and your child's teachers are a team. The teacher has the professional knowledge and experience, but you know your son or daughter better than anyone else. Your common goal here is to do what's best for your child and to foster their growth intellectually, socially and emotionally. You got this!
What other tips would you give parents (or teachers) for PTC? Share your advice below or on Instagram @bergenmagnj!