5 Tips To Weed Your Bergen County Garden
It's weedin' season! Here's how to get rid of those unwanted patches so your yard can reach its full blossoming potential.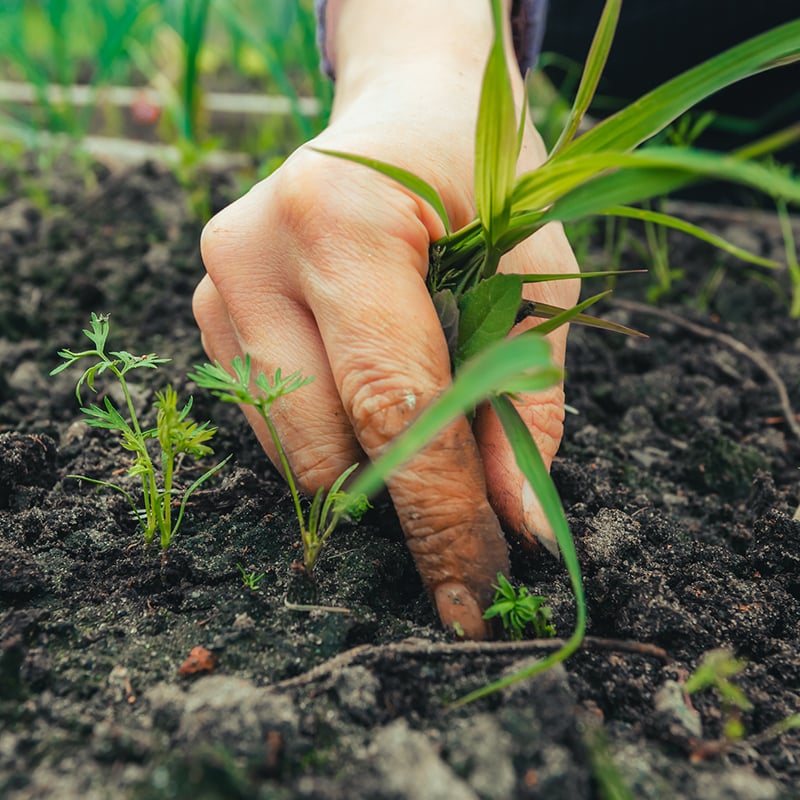 It's a common problem this time of year. Your garden is looking good overall, but pesky weeds pop up out of nowhere, ruining the aesthetic of your plants and stealing nutrients and sunlight from the plantings that should be blossoming. So, what's an upset gardener to do? Weeding regularly is key.
June 13 is National Weed Your Garden Day, a friendly reminder that even just 10 to 15 minutes a day of weeding, or removing unwanted plants, can greatly improve your flowers, plants or vegetable garden. "Part of a weed's invasive nature is that they spread fast," according to Chris James Landscaping in Waldwick. "If you don't remove them from the garden promptly, it's not long before they have taken over the entire area." And their prime time is right now, in late spring/early summer. The best way to prevent an infestation of weeds is to deal with them promptly. Here's a few ways to weed this season in New Jersey:
1. Know your weeds from your flowers. You don't want to accidentally pluck a pretty plant, so you need to know what's what. This New Jersey weed gallery from Rutgers' New Jersey Agricultural Experiment Station can help you identify weeds that are commonly found in our state.
2. Invest in the proper tools. Your hands can definitely help you pick the weeds from the soil, but certain tools are required to get the job done right. That's because you can't merely pluck the leaves from the top and assume it won't grow back. To get deep into the soil and get a good grip on the entire weed from the root, you'll probably need a gardening claw, a Japanese gardening hoe or a shovel, depending on the depth and size of the weeds. You can purchase gardening tools, gloves, shovels and the like at any of our local Bergen County nurseries (stay tuned to BERGEN's September issue to see which ones won the Readers' Choice Awards 2023!)
3. Add mulch to your property. Placing a layer of mulch onto your soil "creates a protective layer on top of the soil, conserving water, suppressing weeds and protecting plants," according to Borst Landscape and Design in Allendale.
4. Weed when the ground is wet. The ideal time to weed is after a big rainfall or after you've watered your garden, because weeds are easier to pull out when the soil is moist and loose.
5. Hire a professional. Many local landscapers and gardening pros will apply a pesticide to your yard that will keep weed-growing at bay. A few to consider are Weed Man Bergen County, Lawn Love and Lawn Doctor.
And most importantly, stay consistent! Keep a trowel in your back pocket, so to speak, so you can nip a weed every time you see one growing.
What's your best weeding tip for summer? Tell us on Instagram @bergenmagnj.