5 Treats That'll Wow At Thanksgiving
You don't have to say goodbye to pie, but these unique sweets from small Bergen-based businesses might deserve a spot at the table too.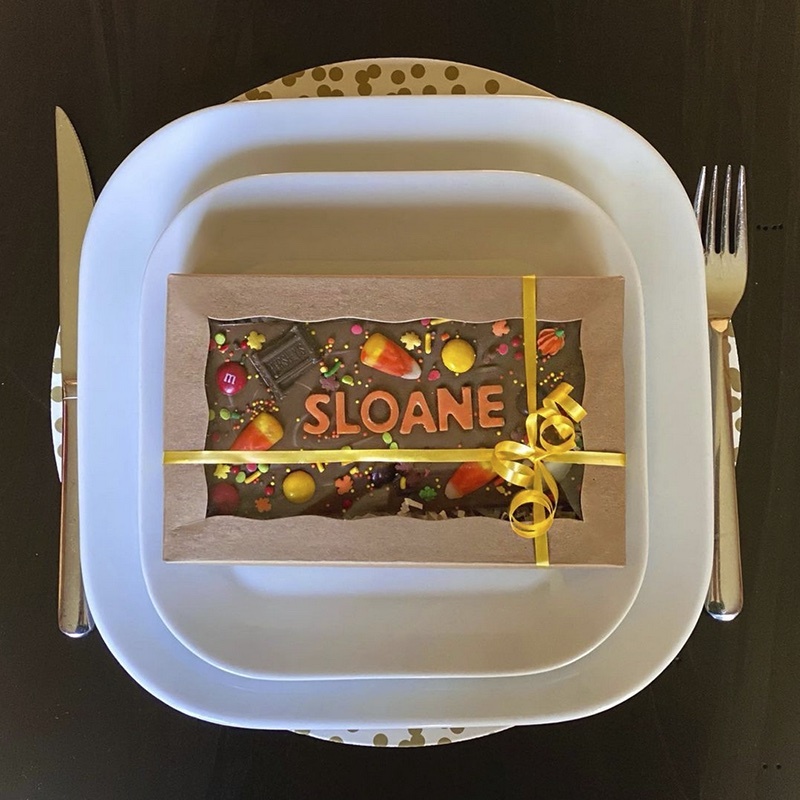 We won't lie—we love a good pie. But sometimes, the best thing about holiday meals is experimenting with new dishes and flavors to serve alongside the tried-and-true pumpkin, sweet potato and pecan goodies.
But if you aren't personally one to start experimenting in the kitchen (especially on high-pressure food days like Thanksgiving), no worries. There are lots of bakers and small businesses in Bergen County that would be happy to oblige.
Because a picture is worth a thousand words, we scrolled through Instagram to find a few Bergen-based culinary creators and discovered five we think are worth a try. Below are their unique sweets as seen on the 'Gram. If they taste as good as they look, we'd say these would be great additions to the table or would be perfect to bring to your hostess for an unexpected treat. Want to order? Just DM the sellers for availability.
These chocolate candy bar place cards made by @cocoaconfectionary
These Thanksgiving biscotti decorated with sprinkles, M&Ms and edible candy turkeys made by @the_biscotti_babe
Переглянути цей допис в Instagram
These chocolate footballs for game day made by @chocolateswithlove
Переглянути цей допис в Instagram
These chocolate-covered Oreos topped with fall-colored sprinkles made by @dena_delights
Переглянути цей допис в Instagram
These Thanksgiving cakesicles made by @_baked_by_bri
Переглянути цей допис в Instagram
What treats will you be serving (or having) on Thanksgiving this year? Tell us below or on Instagram @bergenmagnj!