5 Ways To Celebrate National Drink Wine Day in Bergen
A whole holiday devoted to wine? Cheers! Here's how you can celebrate National Drink Wine Day around the county next week.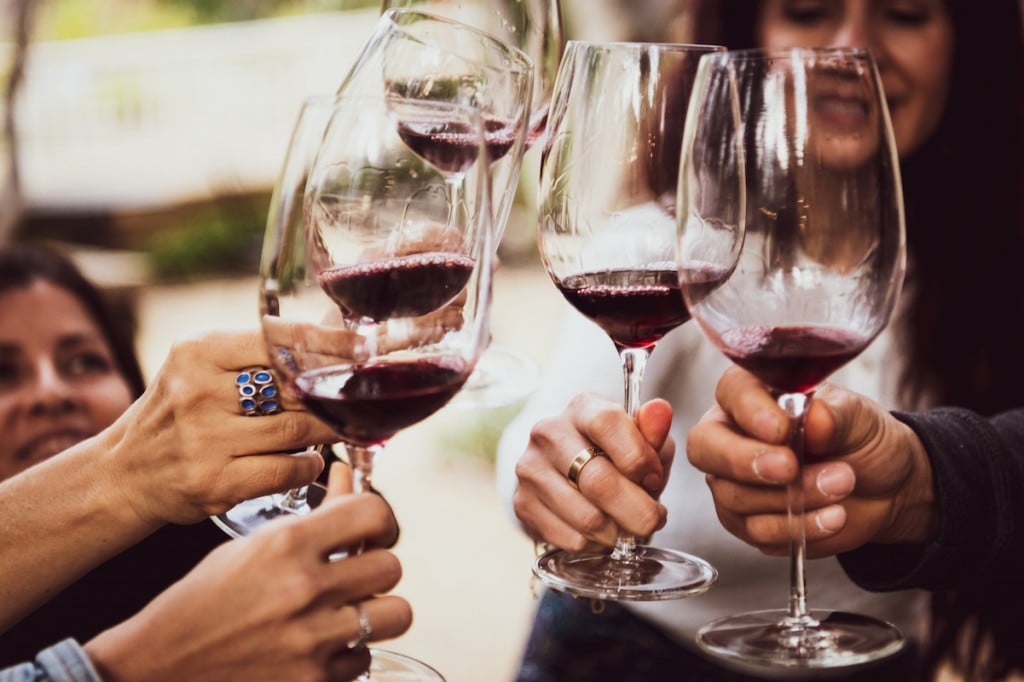 It's impossible to get the metaphorical sour grapes on Feb. 18, as it's National Drink Wine Day! And what more appropriate day to pour yourself a generous glass of the red, white or rosy stuff than a whole holiday dedicated to the art of winemaking? Whether you're a pseudo-sommelier or just a big fan of vino, there's plenty of ways to pay homage to the grape on Tuesday in our county. Here are just five of them:
1. Get to Tastin'
Luckily for us Bergenites, Tomasello Winery has not one but two tasting rooms in the area at Abma's Farm in Wyckoff and at Stokes Farm in Old Tappan. Stop by either of these small shops for an intimate sampling of everything from Cabernet Sauvignon to Pinot Grigio and perhaps pick up a bottle of the winery's own blend for your next gathering.
2. Watercolor With Your Wine
For the ultimate girls' night out, a paint-and-sip class is the perfect spot to relax with your ladies and a glass (or two) of vino. Unleash your inner Picasso with your posse at BYOB spots like Uptown Art in Westwood or Pinot's Palette in either Ridgewood or Edgewater while you enjoy a chilled glass of your favorite wine. And who knows—maybe your refreshing drink will spark some extra creativity!
3. Hit The Wine Bar
Sure, you can get a glass of your favorite wine at just about any bar around the county, but this is a holiday dedicated to the stuff, after all. Treat yourself to an immersive and educational experience at a wine bar like Just Grapes Wine Bar and Lounge in Elmwood Park or Nobo Wine & Grill in Teaneck to sip varietals that you may not regularly order with dinner or out with friends.
4. Up Your Glass Game
What better excuse than a day devoted to wine to buy yourself and someone special a cutesy stemmed or stemless wine glass? Pick up a super Instagrammable one at Francesca's in the Shops at Riverside in Hackensack or Ginger N' Cream in Westwood to sip in style.
5. Enjoy a Bottle at Home
If you're not into getting all gussied up on a weeknight, celebrate National Drink Wine Day by simply treating yourself to a nice bottle at home, courtesy of your local liquor store, to pair with an uber-trendy charcuterie board. Total Wine & More in River Edge and Carlo Russo's Wine & Spirit in Ho-Ho-Kus are hot spots for the latest and greatest in trendy vino, so be sure to pop in and pick up your go-to blend or perhaps try something totally new. Either way, we'll toast to that!