5 Ways To Get Fit
Experts explain today's hot workout trends and how they can work for you.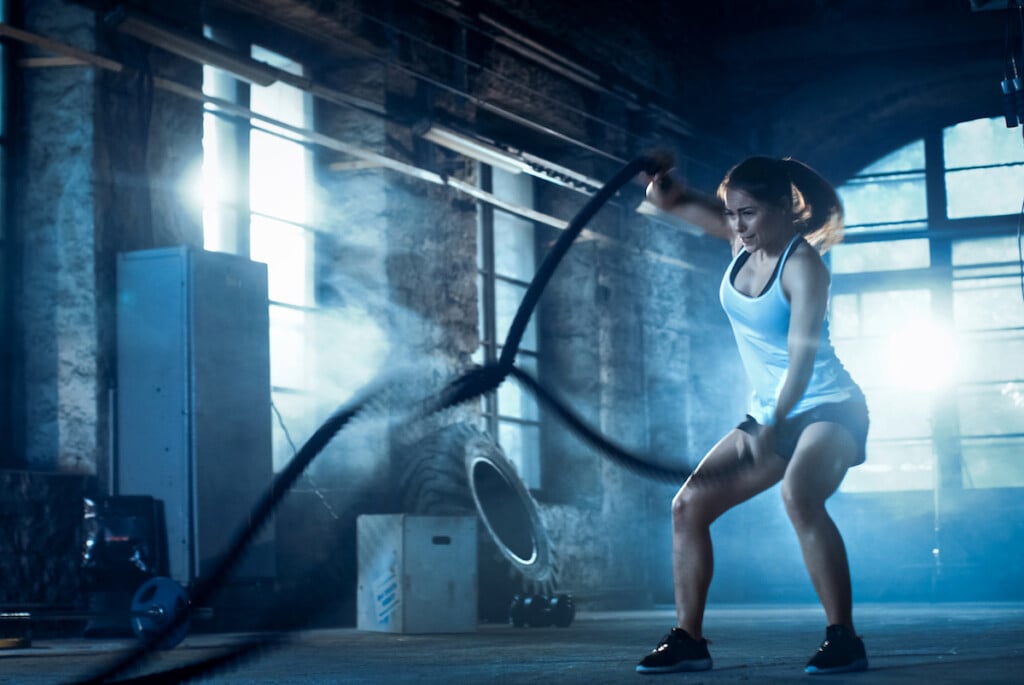 How many years in a row have you put "lose weight" or "get in shape" at the top of your list of resolutions? Don't worry—you've got company. But the benefits of regular exercise could be simpler to achieve than you think. Today's methods offer an efficient route to greater fitness if you use them wisely, and some can be used in the comfort of your home. Here are five current fitness approaches and what the experts have to say about them. (As with any new exercise program, check with your health care provider first to make sure the activity you choose is safe for you.)
HIGH-INTENSITY INTERVAL TRAINING (HIIT).
A workout is considered HIIT if it involves short bursts of intense exercise followed by brief rests or lower-intensity moves in between sets. Overall, HIIT routines help decrease fat, build muscle and improve body composition, and they don't need to be an hour long to be effective. The American College of Sports Medicine's (ACSM) official recommendation is a more doable 30 minutes of moderate-to-intense activity five times a week. What's next: "There are a million different ways to do a HIIT workout, but the takeaway is that you need to change intensities and modalities so that your body can do as much work with as few breaks as possible," says Ronnie Lubischer, owner of Lubischer's Burn & Blast in West Long Branch. Variety is what keeps things interesting and pushes people out of their comfort zone. How-to at home: Eight rounds of 12 dead-lift pull-downs and 20 reps of bicep curls are a great way to combine HIIT with weightlifting. "Try to do HIIT in the morning when your glucose levels are low so as to burn more fat," says Lubischer.
TECH WORKOUTS.
Technology and fitness have collided over the past decade, especially since the pandemic began and brick-and-mortar gyms either closed or imposed limits on users. In fact, wearable technology was the No. 1 fitness trend of 2022, according to the ACSM. With the touch of a button, you can track your steps, your progress, your form, your heart rate and sometimes even your sleep patterns. "These apps are comprehensive and are never going to hinder you; in fact, they help you reach your goals," Lubischer says. His clients use wearables in conjunction with his training sessions to "keep them accountable after the workout, since they're checking in with their workout dashboard and food log." These devices can help you optimize your workout in real time and live a healthier lifestyle. A recent study out of Brigham Young University found that simply wearing a fitness tracker—even if you don't pay attention to it—may increase your time spent walking. What's next: In addition to wearables and apps, experts are projecting 2023 as a big year for AIbased fitness training programs. This means workout aficionados can expect bespoke workouts with moves and intensity levels specific to your body and your needs, resulting in highly personalized regimens and top-notch results. "For all of these apps, the takeaway is optimal," Lubischer says. How-to at home: There are hundreds of apps you can download right to your phone, including FitBit Charge 5, one of Lubischer's favorites, that'll help push you to your personal best. FitnessAI is at the forefront of artificial intelligence workouts; its algorithm adjusts your level of difficulty and your rest intervals based on each workout you track. It also has messaging in the app to keep you accountable, much as a personal trainer would "IRL."
TOTAL-BODY RESISTANCE EXERCISE (TRX).
This is suspension training that improves strength and tightens muscles using just your body weight and gravity—no weights or kettlebells required. All you need is the adjustable straps (the original TRX straps were invented by a Navy SEAL), which amplify standard moves such as planks, pushups, squats, crunches and chest presses. "TRX allows you to use your body weight for the movements and resistance so you can make easy progressions by adjusting your body in position to the anchor," says Matt Wright, chief growth officer at The Fort Athletic Club in Oceanport. You'll probably want to work with a trainer at least at first to perfect your form and limit the risk of injury, but once you're well equipped with the basics, this regimen works for people of almost any age: Wright says he's trained both 6-year-olds and 90-year-olds in TRX! What's next: Some studios offer TRX-specific classes, but many gyms have the straps so that members can utilize them as they please. "It's a weight-bearing activity, so it can help increase bone density and overall strength," says Wright. How-to at home: Alternatively, you can purchase a set of TRX straps for between $100 and $200 online and do this exercise at home.
EXERCISE "SNACKING."
This may be the best life hack for those of us who are busy and can't always commit to a lengthy workout. The idea is that rather than one long session, you get some movement in via "bite-sized" bursts throughout the day, in whatever way feels comfortable to you. "Exercise is cumulative," says Lubischer. "As long as you get to your 30 minutes in the day, it doesn't matter how you break that up." Bonus: Short-but-sweet workouts will make you feel accomplished, which can in turn improve your mood and mental health. What's next: Expect to see more online programs and challenges offering five-, 10- and 15-minute workout snippets you can pepper into your daily routine (Peloton is famous for this). Low-intensity moves such as walking the dog or climbing the stairs count too, so you can feel productive knowing you're doing even just a little something to get your body moving. "There's a benefit to consuming workouts in different ways so you don't get bored and do the same thing too often," Wright adds. How-to at home: The point of exercise snacking is that it doesn't need to be formal and planned out. But if you prefer it to be, in between Zoom calls or the chauffeuring of kids, aim to take three 10-minute breaks each day, with three sets of 10 exercises during each. "This gives you a little bit of everything," says Wright.
YOGA.
Something new? Of course not. But this ancient practice is breathing new life into workouts in '23. It combines breathing techniques, physical movements and meditation to challenge both the mind and the body. Yoga improves strength, balance and flexibility, and it has cardio and circulatory health benefits as well. What's next: Yoga will continue to play into today's huge focus on mental health and wellness by offering more mixed-level classes where people of all experience levels feel welcomed, says Matt Wright, chief growth officer at The Fort Athletic Club in Oceanport. He adds that breathwork and meditation are becoming central in yoga classes too, and the additional element of heat (such as in hot yoga) is growing popular for other types of workouts such as sculpt or toning. How-to at home: Before taking a class, Wright recommends checking out videos online to learn the basics such as downward dog, warrior poses and child's pose. "Some people don't want to try yoga because it's unfamiliar," says Wright. "But the more practice you have, the better and more confident you'll get."