5 Ways To Give A Dog A Bone (And Other Treats) In Bergen
Reward your perfect pooch with natural and homemade goodies from one of Bergen County's top pet stores.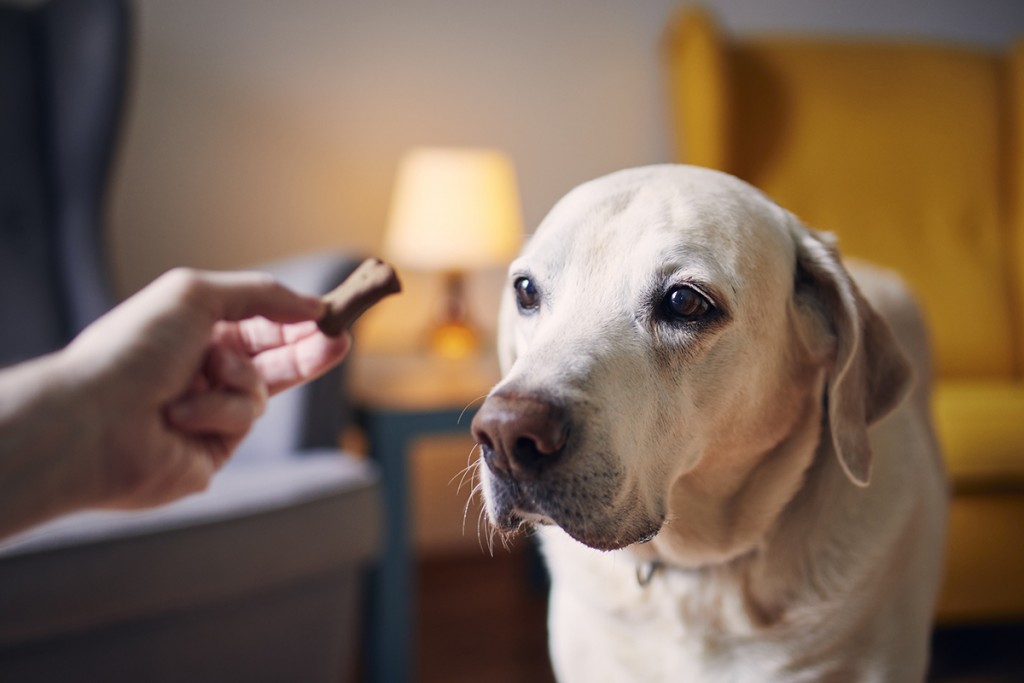 Our four-legged friends are good boys and girls every day of the year, and there's no shortage of ways to show our pooches that we love them back. But let's face it: One of Fido's favorite forms of appreciation is a tasty treat.
When National Dog Biscuit Day rolls around on Feb. 23, be sure you're stocked with snacks that will keep all the doggie tails in the neighborhood (especially your own pup) wagging all day. Sure, you can find a bag of treats in any grocery store, but why not give your furry ones something special to nosh? These Bergen County pet shops offer many natural and homemade treats that your dog would love to chomp on:
Companion Pet Food, Teaneck. Give your dog a gourmet meal with all-natural food, from broths and stews to raw and frozen meats to dehydrated and freeze-dried treats and more!
*441A Cedar Ln., Teaneck, 201.836.3555
La Pet-isserie, Cliffside Park. This boutique offers training and salon services, but your pup will love the treats made from pasture-raised meat and organic plants. Retail shopping is by appointment only.
*358 Palisade Ave., Cliffside Park, 201.906.9435
Natural Tail Treats, Ramsey. This holistic pet food store has all-natural, breed-specific treats and dinners for all dogs—and cats!
*8 Church St., Ramsey, 201.962.8838
Westwood Pets Unlimited, Westwood. This full-service store caters to all pets, but their supply of locally made treats and holistic options for doggos keeps customers coming back for more.
*15 Westwood Ave., Westwood, 201.666.7111
Wholistic Paws, Ramsey and Ridgewood. Bring your furry friends to sample a variety of natural chews and treats, then bring some home for them to enjoy any time they want!
*60 E. Main St., Ramsey, 201.962.3898; 215 Chestnut St., Ridgewood, 201.444.9911
Where is your favorite spot to find treats for your furry friends? Email us here or send us a DM on Instagram @bergenmagnj