5 Ways To Hone Your Horticulture Skills This Spring
These Bergen County garden centers and clubs will help you learn more about gardening and tap into your horticulturist side as we gear up for the season of blooms.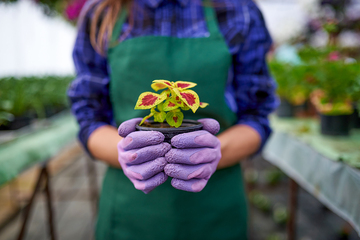 April showers bring May flowers, but why not get a head start on your planting for spring right now? There are dozens of nurseries and gardening centers in Bergen County at which you can buy the supplies and plants you'll need to help your garden grow, but first, you need to learn the basics. And by basics we mean beyond knowing the difference between perennials vs. annuals (which is a good start!).
These Bergen County spots offer classes, tutorials, informational meetings and more that'll help you bring out your inner green thumb:
If you want to learn more about gardening… sit in on a meeting hosted by the Master Gardeners of Bergen County. MGOBC volunteers are trained in the Rutgers Master Gardener volunteer program to bring horticulturist programs to Bergen residents. They also volunteer throughout the county's arboretums and parks. Their next Zoom meeting on April 26 at 4:50 p.m. is free, and will feature speaker Kerry Ann Mendez, garden educator, author and designer. Email info@mgobc.org for details.
If you want to volunteer… you can enroll in the Rutgers Master Gardeners of Bergen County program yourself (the same one the Master Gardeners did!), where you'll learn how to help homeowners solve their garden and landscape problems and provide horticultural therapy programs in hospitals, mental health facilities and schools across Bergen. Volunteers may also work on the Rutgers Master Gardener Helpline, which operates from April to October. Email webmaster@njaes.rutgers.edu for pricing and more details.
If you want to take courses… enroll in a class at Bergen Community College's horticulture department aimed specifically at gardening enthusiasts. You don't need to be enrolled in a degree or certificate program here to broaden your knowledge of plants, and courses are open to anyone above the age of 18. Areas of interest include indoor plants, outdoor tree and shrub identification and care, the basics of gardening, design, lawn care and more. Horticultural classes at BCC are about $46 each.
If you want to tour local gardens… sign up for the Wyckoff Area Garden Club's "Step Into Our Gardens" event on Sunday, June 12. You need not be a member (or a Wyckoff resident) to take part in this walking tour of seven local gardens across Franklin Lakes, Mahwah, Upper Saddle River, Waldwick and Wyckoff. Tickets are $25 per person, but like MGOBC, Wyckoff Area Garden Club also schedules monthly meetings and programs that are free and open to the public.
If you want hands-on experience… local arboretums such as Thielke Arboteum in Glen Rock have year-round educational classes for kids up to high school age, and Tenafly Nature Center has adult group programs where participants can learn more about plants and nature in general. But you'll get useful tips and hands-on experience if you're willing to leave Bergen County and attend Reeves-Reed Arboretum's Gardening 101 class in Summit on April 13. Participants will learn basic gardening terminology and techniques. Register online; admission is $20 for non-members.
Where will you be getting your gardening expertise (and supplies) this season? DM us on Instagram @bergenmagnj and let us know!