5 Ways To Wrap Up The Holidays
Finish off the perfect Christmas gift with personalized and creative wrapping.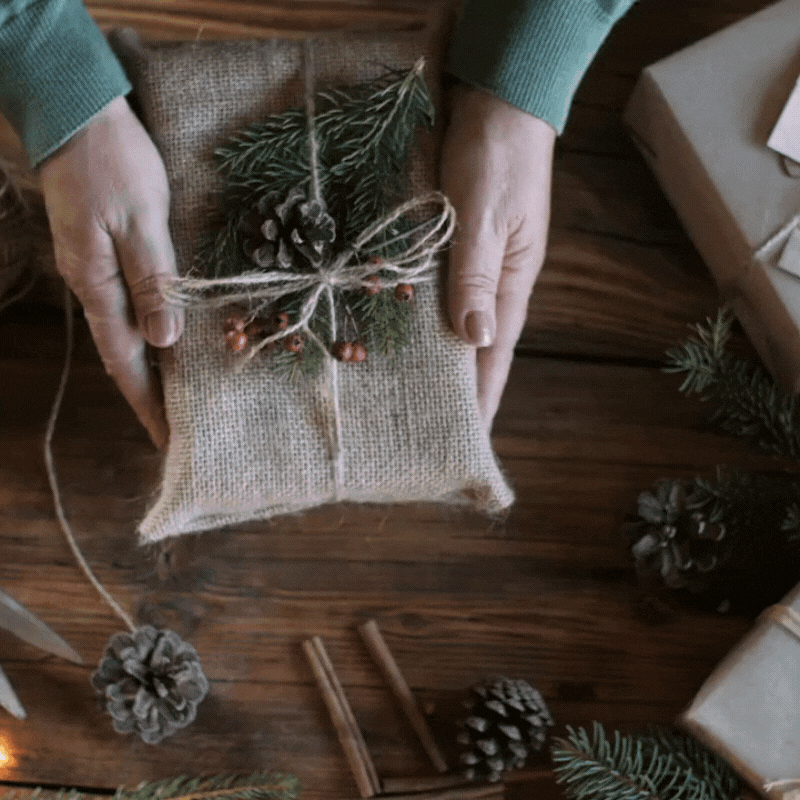 You're thankful that deliveries were made on time and stores were stocked with everything on your list, but there's one last hurdle to climb—it's time to wrap! Those who can't cut a straight line might opt for gift bags and complimentary in-store wrapping, but there are others who see personal gift wrapping as part of the present.
Here are five easy tips and advice to consider before you start cutting and folding.
Simple Schemes: Keep your colors to a minimum (two or three max) and use the scheme for wrapping paper, ribbons, bows and other additions. For a rustic look, Tony Damiano, designer at Mango Interiors in Ridgewood, suggests wrapping gifts in burlap or using satin for something more glitzy. Green and red, of course, are traditional colors but you'd be surprised how an unexpected color can liven things up.
Keep It Coordinated: When you're giving someone multiple presents, especially when they're in varied box sizes, mix and match with coordinating paper. Think about using a simple black or red plaid design with even simpler brown paper, Damiano says. This will give your presentation a rustic but elegant look.
Texture and Dimension: Shirt boxes may be easy to wrap, but their flat surfaces can appear plain under the tree. Give these gifts extra dimension by layering different styles of ribbon—this includes varied prints and materials (think satin or lace). A homemade snowflake made of cardstock secured with twine will add some pop to the box.
No Ribbon, No Problem: If you've run out of ribbon to dress up plain paper, run to your Christmas tree and pluck off an evergreen sprig. Affix it to the gift (top it with a star-shaped sticker, of course) and voilà, you have an elegant mini-Christmas tree on the present. A tiny pinecone or faux flower will work when you've run low on bows.
Chalk It Up: Do you have leftover chalkboard paint from last summer? Swipe some on your wrapped present and write a cute holiday message, or simply use it as a replacement for your "to and from" labels.