5 Ways to…
Dress Your Family for Holiday Pictures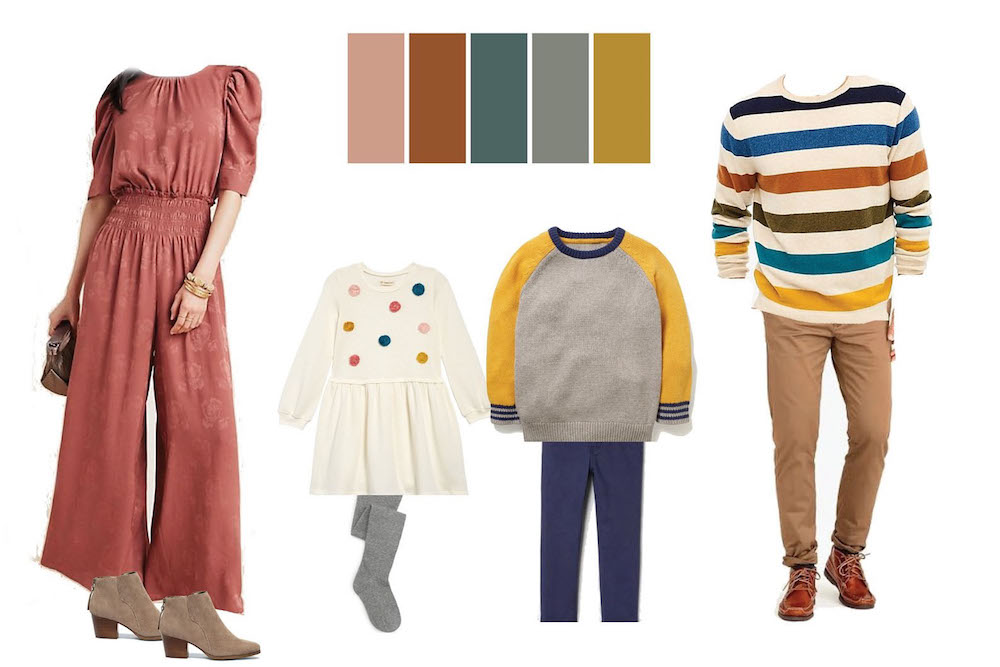 Courtesy of KLP Blog, katelphotography.com/blog
Plaid shirts and red cable knit V-neck sweaters not exactly your family's style? Ours either. Try one of these five creative approaches to styling your clan for a photo sesh that will yield the cutest holiday cards on the block.
1. Choose a color palette other than red and green. Every member of your family can wear clothes that reflect his or her own personality and your photo will still look perfectly composed if you choose pieces in the same color story. This year, try neutral shades of cream, blush and taupe or warm tones like blush, burnt orange and mustard. Similar looks are available from stores at The Shops at Riverside.
2. Who doesn't love a picture of cute kids wearing cute jammies? If cozy and warm is the look you are going for, mix and match holiday or alpine-themed pajamas.
3. Party attire can add holiday sparkle. If you plan on a chic, modern or cosmopolitan card motif, have some fun playing dress up and mixing textures, such as knits, sequence and tulle.
4. Let your outerwear steal the show. Baby, it's cold outside and you'll all be living in coats, hats, scarves and gloves. Let your upcoming photo session inspire you to upgrade your cold weather wear game.
5. Just like the IT folks say, "Always have back up." Whether you have an infant prone to spitting up or a clumsy tween who is notorious for wiping his hands on his shirt, save yourself from potential aggravation by pulling more pieces than you'll need to ensure everyone looks their best when the camera goes click.