5 Ways To…Celebrate Football
Have you caught football fever yet? As the pros reach the mid-point of the season, it's time for you to show off your team spirit.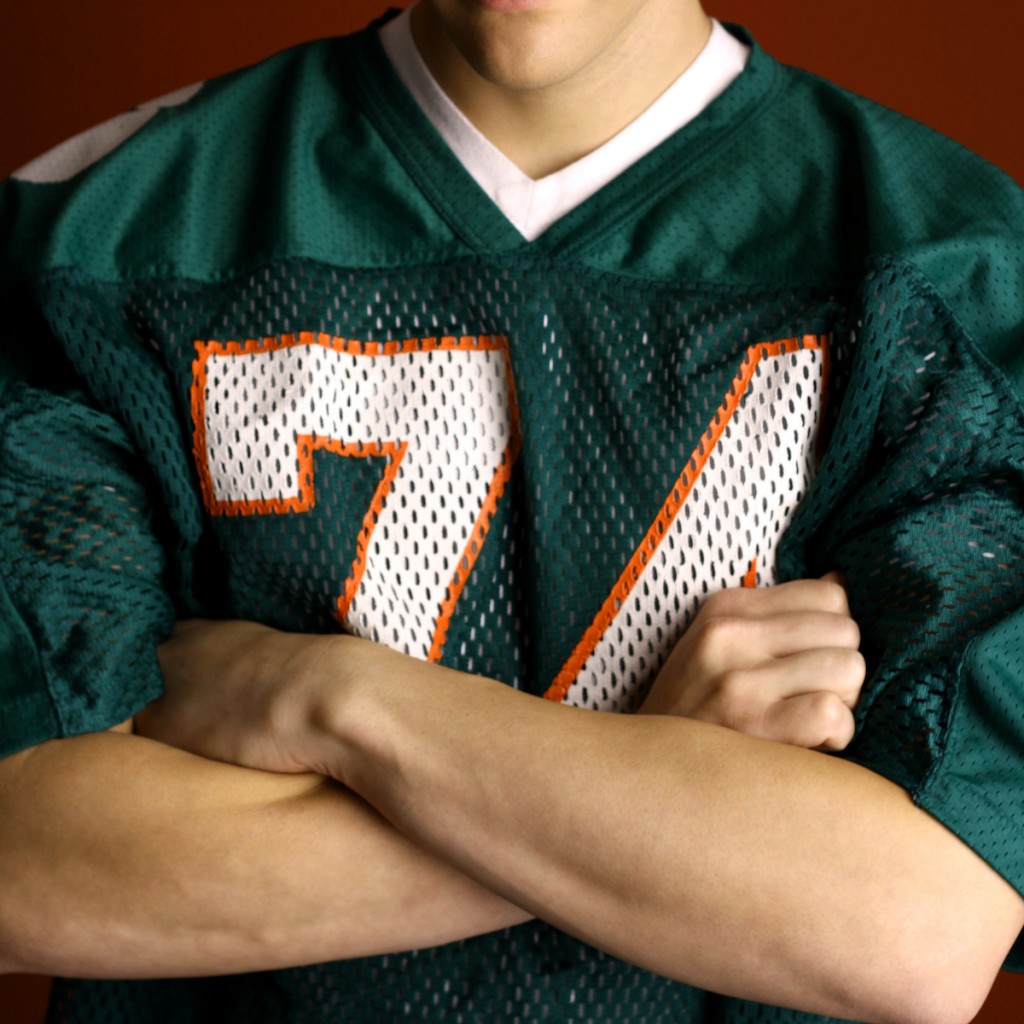 The apples have been picked, trick or treaters have come and gone and the squirrels have chowed down on your pumpkins. Thankfully, we still have football this fall. Now, we know our local pro squads aren't very good this season, but that hasn't stopped us from rooting for them. Because we can't attend games at MetLife Stadium, the next best way to show our support is by wearing the colors of our favorite team.
The half-way point of the NFL schedule happens to coincide with National Jersey Friday, Nov. 6, the day when many workplaces take the casual Friday concept to the next level and give employees the option of wearing a football jersey. Of course, you're not committed to Jets or Giants garb: Any team at any level will do, as there are few rules to this day. And for those still working from home, you can play along too—perhaps you have a cozy sweatshirt or pajama top with your team's logo on it.
Options abound on this fun holiday. If you can't make up your mind or don't own a jersey yet, stores like Buddy's Sports Corner in the Paramus Park mall or Dick's Sporting Goods have good selections. Or, pay homage to the locals and don the name and number of a pro hailing from Bergen County. Here are five of the best guys of the gridiron whose Bergen roots helped propel them to the college and NFL ranks:
Miles Austin, Garfield, Dallas Cowboys, No. 19. Born in Summit, Austin grew up and attended high school in Garfield, playing football, basketball and track there. He played college football at Monmouth University before enjoying a 10-year span as a receiver with three teams (the longest was 2006–13 with the Cowboys) in the NFL.
Tamba Hali, Teaneck, Kansas City Chiefs, No. 91. Hali played football and basketball for Teaneck High School before earning All-America status at Penn State. The linebacker was the Chiefs' No. 1 draft pick in 2006 and was named to six Pro Bowls during his 12-year career in the pros.
Bruce Harper, Englewood, New York Jets, No. 42. Harper started at Dwight Morrow High School in Englewood and Kutztown College in Pennsylvania, then followed with an eight-year stint for Gang Green (1977–84). Now a Closter resident, Harper is still a favorite: The former running back's jersey is worn at games by notable diehard fan Fireman Ed Analone of East Rutherford.
Jabrill Peppers, East Orange, New York Giants, No. 21. This 25-year-old is the only active player on our list, but he's already well known to locals. He won state championships in his freshman and sophomore years at Don Bosco Prep, and then captured another title after transferring to Paramus Catholic. After a brief college career at the University of Michigan, Peppers was drafted in 2017 by the Cleveland Browns. In 2019, Big Blue acquired Peppers via trade.
B.J. Raji, Washington Township, Green Bay Packers, No. 90. The Westwood High School grad and Boston College alum was selected by Green Bay in the 2009 draft. He was with the organization for seven years, winning a Super Bowl with the Packs in 2011.