5 Ways to…Enjoy Your Library During COVID
Public libraries around the county have reopened for business—partially, at least. Here are 5 ways to take advantage of yours this summer, even amid the pandemic.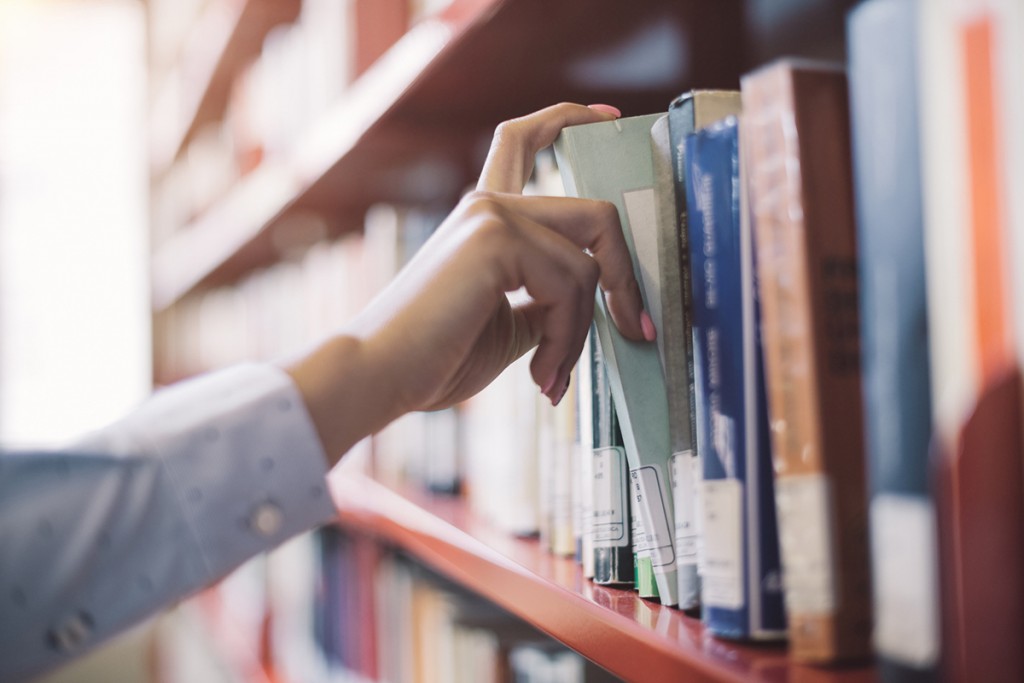 There's a good chance you checked out books for yourself or your kids from your local library before the pandemic hit and you still have them sitting on your shelf—like almost everything else, libraries have been closed since mid-March! But the good news is that now, as the state gradually resumes business in Phase 2 of Gov. Murphy's reopening plan, libraries are offering patrons certain services (and will open their buildings to 25 percent capacity beginning July 2).
So, whether you're a bookworm who's dying for more reading material or you just want to stay connected to your community, here are five ways to take advantage of your town's library right now, with insight from two library directors: Peter Havel of Oakland Public Library and Caitlin Hull from Maywood Public Library.
Register for a membership online. If you don't officially belong to your town's library, you need not wait until you can physically go into the building to become a member. Anyone who's a resident of Bergen County can sign up for an e-card membership at bccls.org. The caveat, though, is this card will only give you access to digital materials across the entire BCCLS system; you'll need a membership to your town's library to access some members-only digital content, such as streaming films and binge-worthy TV shows—because venturing out into the heat isn't exactly one of our favorite summer pastimes!

Go curbside (or doorside). Similar to what many Bergen County restaurants and stores have done during quarantine, you can call or email your library ahead of time to request books or other media. You know the drill: Contact the library, then a staff member will put your items aside and let you know when they're ready for pickup. Oakland offers curbside pickup, where a staff member will bring the materials out to your car during normal business hours during the week and on Saturdays. Maywood is doing doorside pickup—where the bag of items is left outside the front entrance—via appointment in 20-minute intervals with designated pickup windows every morning for seniors and those that are high risk. And rest assured that both methods are safe, as there is no direct contact between the staff and the patron.

Take advantage of digital resources. Many libraries have set up a section on their website for digital resources: All residents have to do is login on the website with their card information. Library card holders in Oakland have access to "e-books, downloadable audiobooks, movies, TV shows, comic books and music," Havel notes. Have a kid who wants to get a jumpstart on learning or perhaps you want a little more 411 without leaving the house? There's access to online databases, test prep help and even car repair information. Maywood card holders can access all of the above as well, adds Hull, and can also borrow DVDs from the library to binge-watch previous seasons of certain shows if the program patrons are looking for isn't available online.

Stay connected via Zoom. Many Bergen County libraries have also been conducting events and webinars via Zoom or Facebook Live, such as story time for kids, Q&As with librarians, book clubs and craft projects. We're not going to gyms yet and working out outdoors can be tricky (humidity, weather, mosquitoes!), so Oakland also offers virtual qi gong and yoga classes for all members to do at home. Maywood meanwhile has hosted resume writing seminars, virtual game nights and ESL conversation classes. Maywood is also doing an online summer reading program, for example, that is open to the public for patrons of all ages.

Drop off your books at your convenience. It depends on the specific location, but many libraries have bookdrops in the parking lot or outside the front entrance where members can return materials they've borrowed. "We're checking out new items and the book drop is available every single day for returns," Havel notes. Most libraries have also done away with late fees for the time being, so that's one less thing to stress about.
One final and important thing to note about borrowing materials right now: Typically you'd be able to use your BCCLS card at any library in the Bergen County system, but that's not the case amid the pandemic. "We are limiting to local use only for safety precautions to limit the amount of contact a particular item has," Hull says. "This is only temporary, as we are just in our first week of doorside pick up."
Check out bccls.org for more info on the Bergen County library system as a whole, and be sure to check with your town's library for its specific guidelines and protocols.