5 Ways To…Hold a Garage Sale During COVID
Now that your quarantine cleaning is complete, finally get rid of your unwanted goods on National Garage Sale Day.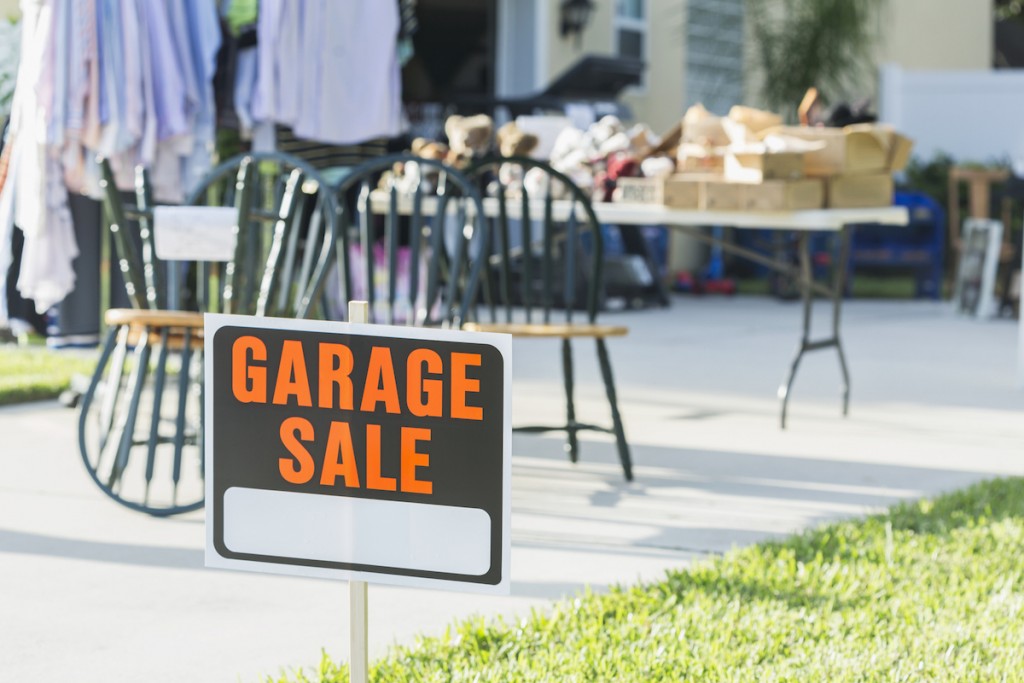 Remember all the quarantine cleaning you finished in April, when you cleared the clutter from your closet and removed old toys from the kids' playroom? If all the unwanted clothes and goods are still stashed away in the basement, National Garage Sale Day on Aug. 8 is the perfect time to finally get rid of them. (Although you can do it when you're ready!)
In case you had any doubt, yard sales are permitted in New Jersey as part of Stage 2 of Governor Phil Murphy's reopening plan—they're subject to the same requirements as indoor gatherings, which earlier this week were scaled down to a maximum of 25 people at one time. Just keep in mind that individual municipalities can impose additional restrictions such as permit requirements and limiting the days in which you can sell. Thinking about selling your stuff? Here are five tips to help ensure your sale goes smoothly in the time of COVID:
Like all the workers who returned to outdoor dining establishments, you and your garage sale associates should wear masks and disposable gloves. Safety should still be your No. 1 priority; making a sale is your 1A.

Display signage that reminds customers to social distance. You don't necessarily have to create one-way aisles like a grocery store, but urge people to remain at least 6 feet away from one another.

Make hand sanitizer and wipes available for you and your shoppers. Unless you place restrictions on who can handle goods for sale, it's likely that customers will have their hands on almost everything.

Depending on the size of your sale, try to limit the number of visitors to 10 people at one time. You'll not only reduce the number of face-to-face interactions, you will comply with the state's rules and won't become one of the governor's knuckleheads.

For those who aren't ready to invite strangers (or anyone for that matter) into their home, consider holding a virtual yard sale or posting items for sale on Facebook Marketplace, Craigslist or similar sites. Be sure to review and follow a whole different set of safety guidelines before going this route.

Of course, if you're a shopper looking for the perfect tchotchke or trinket to fill an empty shelf, wear a mask and be considerate of the garage sale host's rules and property. With a slew of sales on tap this weekend in and around North Jersey as well as virtually, there are plenty of places to find your next treasure.