5 Ways To…Send Your Kid to Summer Camp
Options abound in Bergen County for kids who just want to have fun—and learn—in person or virtually.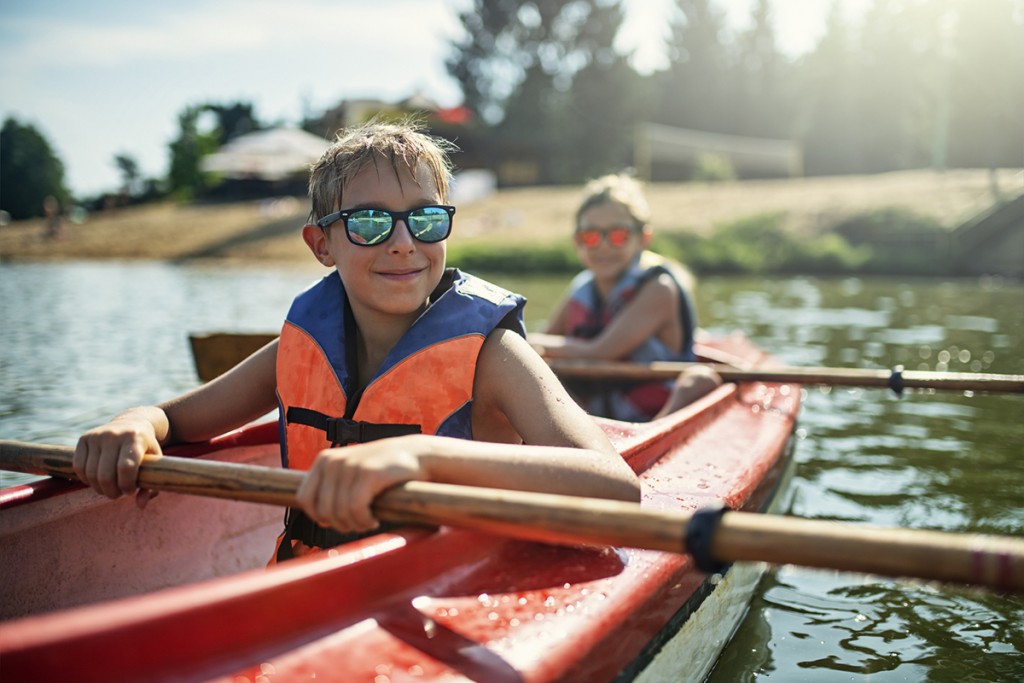 Sending kids to camp seemed farfetched to many parents about a month ago, but the idea has caught on with some as we reach the four-week point of summer. Chalk up the change of heart in part to COVID-era health guidelines like wearing face masks and 6-foot distancing, as well as the range of options now available for those ready to get social in-person and those who prefer to learn and have fun at home. And the best part, especially for moms and dads who were hesitant to sign up their kids earlier, is that several Bergen County camps have rolling registration. Here are five places your children can join the summer action, either virtually or masked-face-to-masked-face.
For the kid who creates
Sure, the little ones had fun chalk-drawing on sidewalks and painting rocks during quarantine, but they'll have a grand old time at Blast of Art!, the Art School at Old Church's annual two-week camp for ages 6 to 12. The Demarest-based camp will host sessions this season in a virtual format and cover a variety of activities and mediums, including Drawing & Cartooning, Fun with Mini Clay, Painting and Collage and Art in Motion (optical illusions and 3D wire sculptures). Registration is underway, and the first week starts on Aug. 3.
For the kid with happy feet
Let kids celebrate summer with a little dance at bergenPAC's Performing Arts School, which resumes this season with online classes. Campers (anyone up to age 21) will communicate with instructors using programs like Zoom and Google Classroom, and they'll use those formats to comfortably and safely review, practice and perform dances from their homes. Classes have started, but new students can sign up at any time.
For the kid who loves science
An unscientific poll says nine out of 10 kids agree that science class isn't as fun without the lab. That's why Kaplen JCC on the Palisades in Tenafly holds a two-week Science Camp for third through sixth graders, covering the entire world of STEAM (science, technology, engineering, arts and math). JCC instructors will lead campers face-to-face in hands-on experiments and projects. The first of three sessions is underway, but you can still join the fun—session two begins July 27.
For the kid who cooks
Quarantine cooking started off fun, but there's only so much homemade pizza and bagels one kid can take. Turn your child on to healthier eating at Ridgewood-based HealthBarn USA's summer nutrition camp for ages 5 to 12. Each week of the in-person camp, which takes place now through Sept. 4, has a specific theme intended to teach campers the various ways food is grown, sold, prepared and more. Virtual camps begin July 20 and offer a healthy dose of fun nutritional lessons—meaning your kid might suggest alternative ingredients to make your banana bread better!
For the kid who was born to be a leader
They were cooped up all quarantine, so it's time to let your kids horse around a bit while learning how to be a leader. Hear us out. A Stable Life at the Bergen Equestrian Center in Leonia is hosting a Horsing Around Leadership Skills program geared toward children ages 9 to 12. Using horses, trained coaches will teach participants in-person how to be better leaders while showing them the effect their thoughts and actions can have on others. Campers will not ride the horses, and the program meets twice a week for four weeks. Send an email to the Bergen Equestrian Center for sign up info.