5 Ways To…Stay Cool Without a Pool
Temps might reach boiling point, but that doesn't mean you have to. Here are tips to beat the heat during the dog days of summer.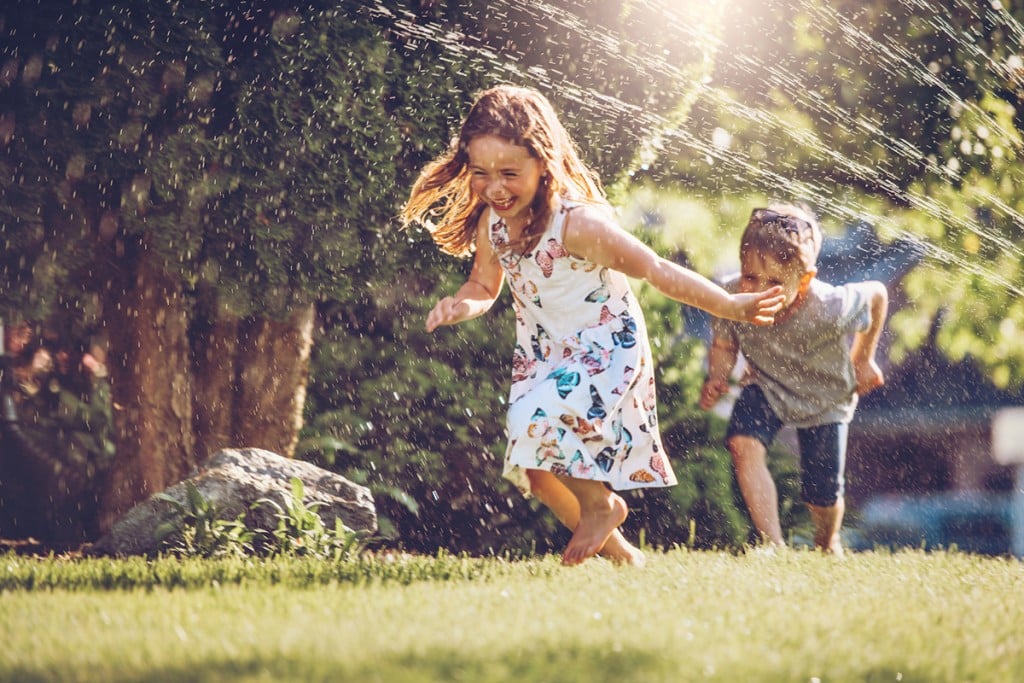 After hunkering indoors for much of spring, the last thing many of us want to do is continue to shelter inside. But if you don't have access to a pool, these Jersey heat waves will have you seeking refuge in any air-conditioned environment. No central air? No worries: If there's one thing we learned during quarantine, it's how to get creative. Here are five ways you and your family can keep cool when the temperatures rise the month.
Set Up A Sprinkler—For many parents, there's something so soothing about the systematic shhh-tick-tick-tick-tick sound of a sprinkler. It must be the childhood memory of darting through streams of cold water on a hot day that bring a smile to any face. Whereas yesterday's sprinklers were made to water the lawn, companies design them today with kids in mind—and just for fun. Want a cool (and cooling) giant inflatable T-Rex or unicorn? Stores like Tons of Toys in Wyckoff have what you need.
Make Ice Pops—Choosing toppings at the local soft serve stand has its appeal, but you and the family can get a true make-your-own experience by following a few simple steps for homemade frozen ice pops. The best part of making the Food Network's blueberry or strawberry fruit ice pops is that you control the ingredients: Add more honey to make it sweeter; toss in 3 cups of berries to make it tarter…you get the point.
Aqua Attacks—Arm your little ones with water guns and balloons and organize playful games of tag or water fights. Just remember to supervise your children during all activities and keep in mind that many water guns sold at toy stores and large chains like Target are fun but are also pressure powered—meaning they can shoot water at a high velocity. Simple and inexpensive models can be purchased at dollar stores.
Paddle Power—OK, setting off in a kayak or canoe might sound like work, especially if you're the only one rowing the boat, but being out on the water and catching the soft breezes can cool you down. Gear up with equipment from Ramsey Outdoor or sign up for a paddling tour at the Overpeck Park boat launch in Leonia or at Laurel Hill in nearby Secaucus. If you're concerned about catching too much sun after you've cast off, consider a late afternoon or evening tour.
Pedal Pusher—Like paddling, riding a bike in the middle of a hot day isn't ideal, so wait until the temperature breaks, say in the late afternoon/early evening hours. An easy bike ride around the neighborhood or along the shady waterside path at Saddle River County Park can put the wind in your hair and create a relaxing, cooling effect. Besides, you'll likely want some physical activity, especially if you've been cooped up all season long.