5 Winter Family-Friendly Ideas To Try During Presidents' Week
While the kids are off from school, enjoy the last few weeks of the season with these cold-weather activities that are close to home.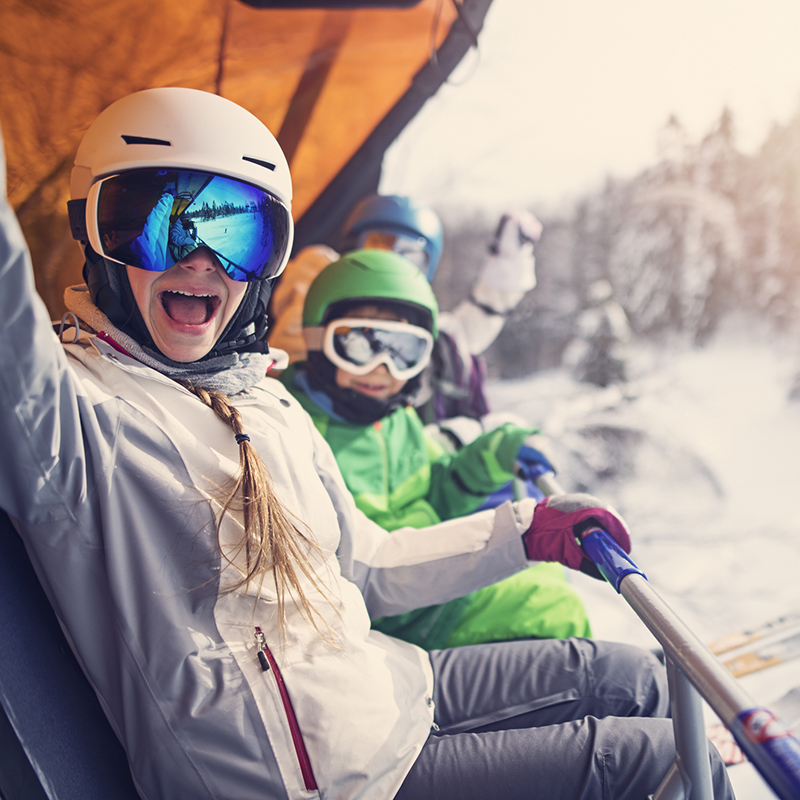 Yes, we're itching for spring and summer too, but we're almost there, folks—there's just a few weeks left of this freezing New Jersey winter. But even if you're not a cold weather person, there are plenty of ways to make the most of it with outdoor family-friendly activities right here in Bergen County.
So, whether your kids are off just for Presidents' Day, which this year falls on Monday, Feb. 21, or they're home from school for the whole week, here are a few to dos from us to you:
Ski the slopes. You could take the trek down to Mountain Creek or up to Killington, or you can enjoy a day on the slopes right here in Mahwah at Campgaw Mountain. Bergen's lone ski resort has skiing and snowboarding lessons for beginners, slopes for the more advanced types as well as tubing, if that's more your style.
*200 Campgaw Rd., Mahwah, 201.327.7800
Slip into snowshoes. Instead of skies or a snowboard, slip your feet into snowshoes for an unexpectedly fun adventure your kids won't soon forget. Ramapo Mountain State Forest offers snowshoeing across nine different trails, ranging from 1 mile to 10. The trek isn't easy (and is best for those with older kids), but the NYC skyline you'll see at the top of the mountain makes it worth it.
*67 Skyline Dr., Oakland
Try maple sugaring. Starting on Feb. 6, Tenafly Nature Center is bringing back its maple sugaring sessions, where participants will learn to identify a maple tree and boil down the sap to make fresh syrup.
*313 Hudson Ave., Tenafly, 201.568.6093
Go for a skate. Though Big Snow, the indoor skiing and snowboarding park, still remains closed for maintenance, The Rink at American Dream is open and raring to go. This NHL-size rink features open skate sessions (in addition to figure skating and hockey tournaments)—you'll get that magical Bryant Park feel without the schlep to the city.
*1 American Dream Way, East Rutherford, 833.263.7326
Shop local. Sure, farmers' markets are typically associated with spring, but the ones that run year-round are even better. Ramsey Farmers' Market, for example, is one of the biggest in Bergen County, and it features vendors that sell more than just fresh fruits and veggies. Think along the lines of fresh honey, dumplings, cold-pressed juices, pickles, beer and more. It's open Sundays from 10 a.m. to 1 p.m.
*Main St. train station at Erie Plaza, Ramsey, 201.675.6866