5 Women-Only Workouts in Bergen
Let other ladies empower and motivate you with these female-only fitness programs in North Jersey.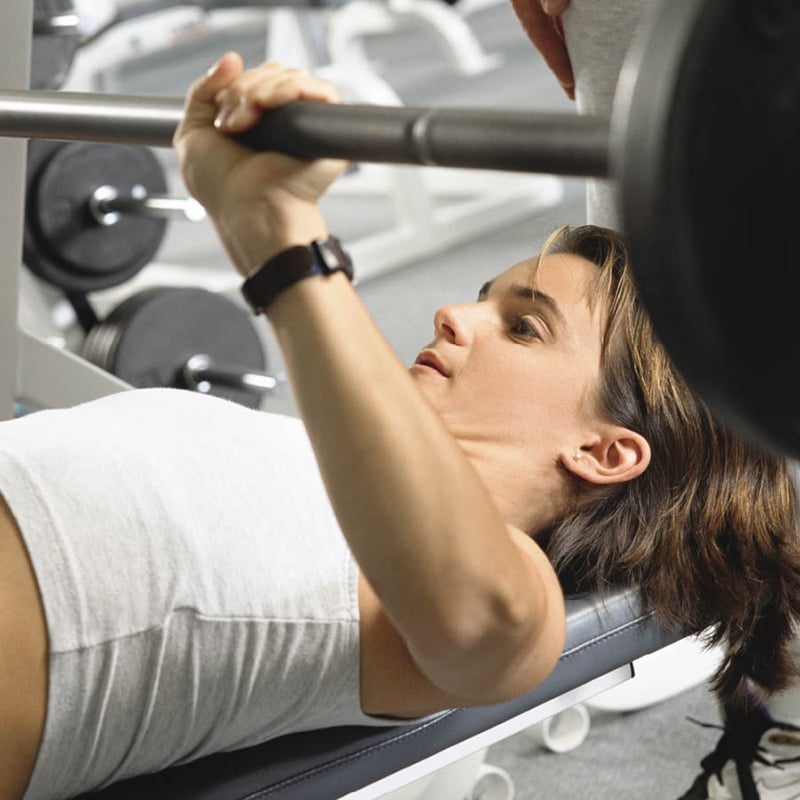 Six months after International Women's Day, the ladies of America can celebrate their very own day devoted to health and fitness: Sept. 29 is National Women's Health & Fitness Day, which brings awareness to the importance of a healthy lifestyle for women. It's a day when females of all ages are encouraged to gather at fitness centers, gym classes, parks and studios to work out together and begin or continue a journey to better health and wellness.
Sure, you could go your usual gym to celebrate, but wouldn't it be extra special to do your workout surrounded by a bunch of other kickass gals? These women-centric workout programs in Bergen County are the perfect place to get going:
American Woman Swim & Fitness, Westwood. Members of this girls-only gym get access to all their state-of-the-art strength and cardio equipment, including spin classes and other group fitness classes for a nominal fee. They also have a pool, sauna and steam room for working out and/or relaxing, along with personal training and swim lessons.
*700 Broadway #46, Westwood, 201.666.6600
Femme Fitness, Hackensack. Whether you prefer one-on-one training or group classes such as kickboxing, Zumba or body boot camp, Femme has a little something for everyone in its 6,000 square-foot facility. Their all-female staff also offers nutritional guidance to help you truly become your best self.
*34 Commerce Way, Hackensack, 201.549.5200
Fit4Mom, various locations. This prenatal and postnatal fitness program has mamas in mind, providing workout classes for all stages of motherhood. It's not a brick-and-mortar gym but rather a group of mamas who convene and train in various locations throughout the county—Westwood, Paramus and Closter, to name a few—to meet other mamas and babies and get those bodies moving.
*201.614.3268
Get in Shape for Women, Waldwick. Young or old, expert-level or total newbie, the purpose of this women's-only fitness program is to "empower women through body transformation." This lifestyle program helps gals achieve that through a combination of weight training, cardio, nutrition and accountability. Trainers teach small groups of no more than eight ladies so it's easy to get the help you need.
*140 Franklin Tpke., Waldwick, 201.207.8590
Jersey Women Strong, Waldwick. If you're looking for a group of women to empower and motivate you to get in better shape, Jersey Women Strong is your best bet. This group of 170+ members across North Jersey enjoy weekly workouts, training programs, monthly social events, morning runs and, perhaps most important, endless motivation to get active and get going.
*78 Wyckoff Ave., Waldwick, 201.560.8640