5 Works Of Art To See In Bergen—FREE
Who says museums are the only place to see a masterpiece? Bergen streets are filled with artwork for everyone to enjoy.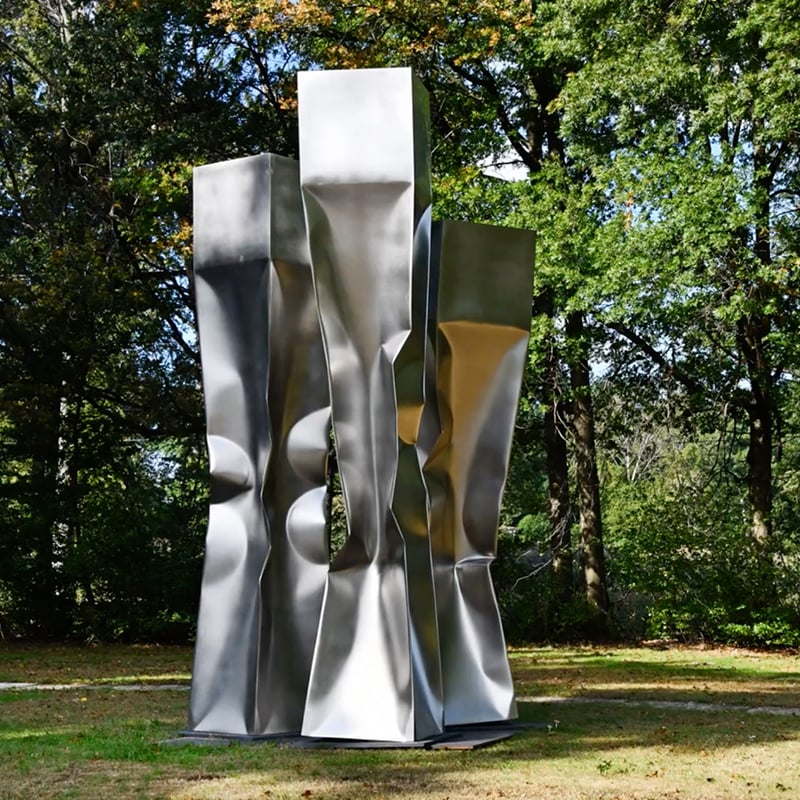 We're fortunate to live in an area that's rich in art, from the grand museums in New York City to the outdoor venues in Hamilton, N.J. and in Orange County, N.Y. But why travel so far when there's much to see in our own neighborhoods?
Bergen County is a gallery in itself, with sculptures, murals, statues and one-of-a-kind signs that can be admired for free. For instance, dozens of artists' works are dispersed throughout Leonia as part of the Sculpture for Leonia campaign (pictured above). And the five pieces below are unassuming works of art that you might stumble upon during your daily commute or while shopping—in other words, have your camera phones handy because you'll want to snap a few pics when you see them!
What are your favorite public art displays in Bergen County? Let us know @bergenmagnj.