6 Bergen County Earth Day Events To Celebrate Our Planet
Throw your arms around the world and celebrate Mother Nature at these Bergen events, each highlighting environmental awareness and our planet.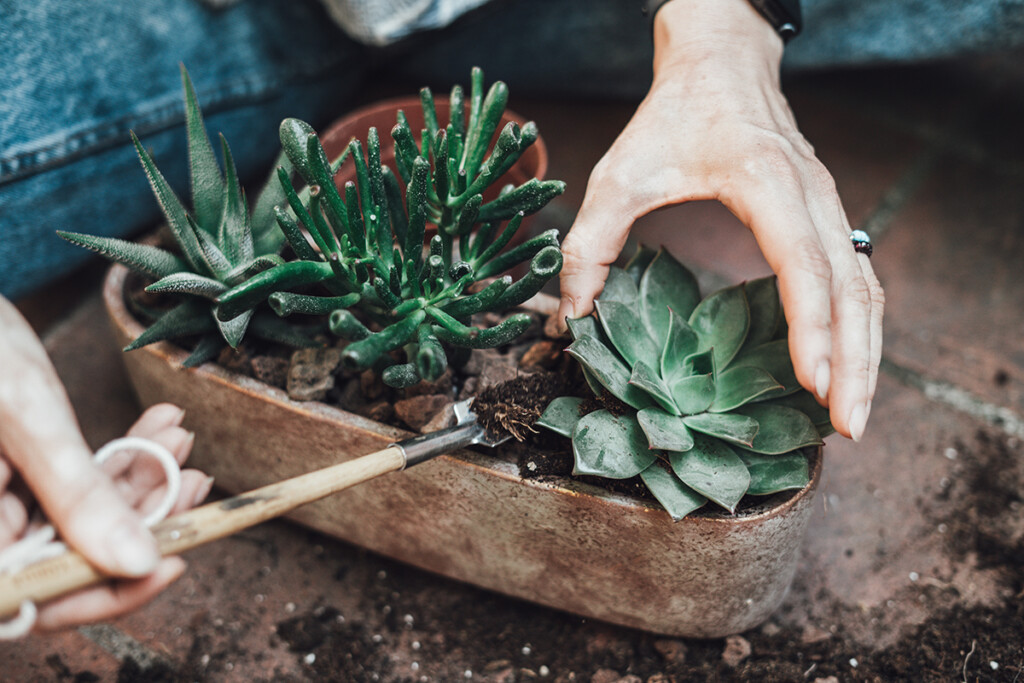 You love Mother Earth all year round, but April 22 is a designated day on the calendar to celebrate this blue and green planet of ours. Earth Day is about more than recycling, gardening and not littering; it's about protecting our environment and educating ourselves (and our kids) about easy ways to help the planet, as well as taking the time to appreciate nature.
The theme for Earth Day 2023 is "invest in our planet," and that starts by putting in your time outdoors, close to home. And you bet that Bergen County is full of fun Earth Day festivities. Here's a few planet-friendly events happening in your 'hood this weekend and beyond:
April 22: Campmor in Paramus is celebrating Earth Day with a special terrarium workshop, where kids and adults can make their own succulent garden. Starting at 2 p.m., the one-hour event will walk you through how to build a terrarium, plant science and after care for your succulent garden when you get it home. Admission is $45, which includes all supplies. Feel free to bring your own food and drink! Register online HERE.
April 22–23: The county's official Earth Day celebration takes place this year at the Bergen Zoo at Van Saun Park in Paramus. The 15th Annual Party for the Planet will be going on from 10 a.m. to 4 p.m. both days, where local conservation organizations will present. Don't miss the Rutgers Master Gardeners Show at 11:30 a.m. on Saturday at the amphitheater. No need to register in advance—just buy your zoo admission at the gate. All ages are welcome.
April 23: Enjoy eco-themed activities with your neighbors when The Conservancy for Ridgewood Public Lands, the Parks and Recreation Department and Green Ridgewood unite for the Daffodil Festival at Memorial Park in Van Neste Square. From 11 a.m. to 2 p.m., there will be a petting zoo, recycling magician, live music, educational demos, displays and crafts. At 12:30 p.m., stick around for the Daffy Dog Parade to see a bunch of cute four-legged friends in costume. Admission is free, you need not be a Ridgewood resident to join and advanced registration is not required.
April 30: Save the date for the Paramus Earth Day 2023 Celebration, hosted by the Paramus Environmental Commission (PEC). This event "provides education, information and resources for the community on environmental issues," says the PEC. The Earth Day celebration takes place from 2 p.m. to 5 p.m. at the Paramus Main Library, followed by a Styrofoam drive at Paramus High School. Admission is free and open to all; Click HERE for a QR code to download for more details.
May 20: Earth Day is officially on April 22, but the Everyday is Earth Day festival in Ridgefield Park keeps the party going all month long. Join the Ridgefield Park Environmental Commission from 10 a.m. to 3 p.m.at 24 Industrial Ave. for live animal shows, fishing, eco-cruises, archery demos, science programs and more family-friendly fun. Tickets are free and not required, but you can reserve your spot HERE.
May 21: Hackensack Riverkeeper and Bergen County Parks team up for Earthfest Overpeck, held at Overpeck Park in Leonia. The to-do list for the festival is packed; there will be free canoeing and kayaking, wildlife presentations, a bird demonstration, kids' activities, food trucks and much more from noon until 5 p.m. Registration is free (unless you're a vendor), but donations are always welcome. The entire county is welcome, but you're encouraged to reserve your spot online HERE.
For more Earth Day happenings—and to find out why our trees in Bergen are threatened—check out the April issue of BERGEN magazine, out now.