6 Piña Coladas To Try In Bergen
Bring the beach to Bergen with one of these signature sips available at local restaurants—they're perfect for the dog days of summer.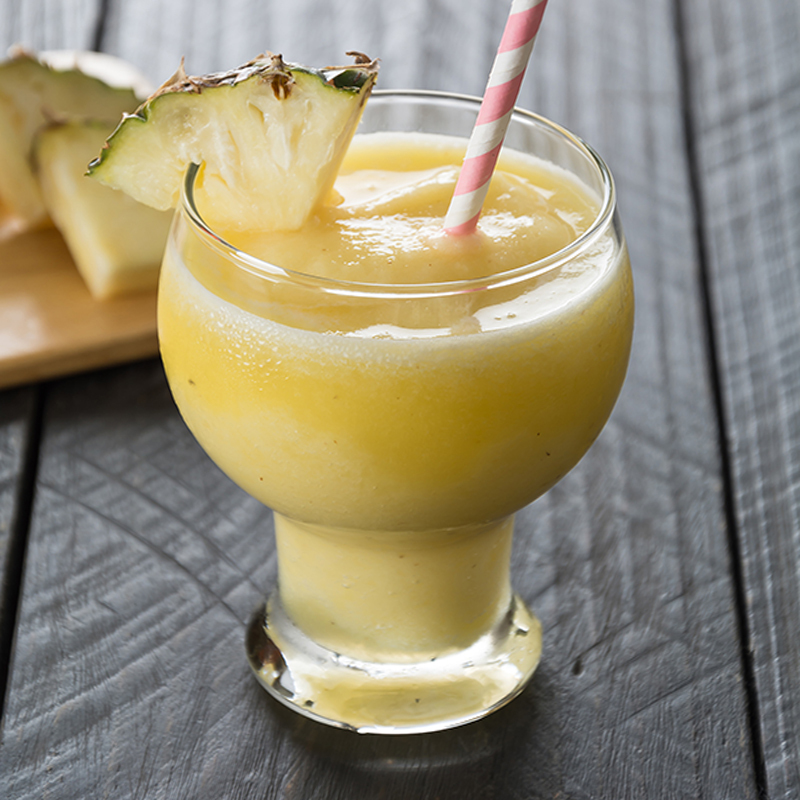 If you like piña coladas…Bergen County is a great place to be. Sure, nothing can quite beat sipping the blended rum, coconut and pineapple juice drink on an exotic beach with your toes in the sand. But with these delish piña colada options close to home, you'll at least feel like you're somewhere in the tropics…maybe?
For National Piña Colada Day on July 10, enjoy a piña colada or two at any of these local spots that have the delicious coconutty goodness on the menu:
Bahama Breeze Island Grille
View this post on Instagram
With the word "island" in its title, you know to expect top-notch beach cocktails at Bahama Breeze. The piña coladas at this popular Paramus chain come in a freshly cut pineapple for a truly authentic experience (and taste).
*1600 Bergen Town Center, Paramus, 201.368.5860
Casual Habana
View this post on Instagram
Mojitos and sangria are popular drinks of choice at this Cuban restaurant with locations in New Milford and Hackensack, but don't skimp on the piña coladas. The drink is touted on the menu as being made from their "own well-kept secret recipe." Intrigued!
*125 Main St., Hackensack, 201.880.9844; 200 Main St., New Milford, 201.576.0400
El Asadero Mexican Grill
View this post on Instagram
At this Mexican spot with two Bergen locations (Fort Lee and Rochelle Park), go all out with your piña coladas. Order this festive drink by the pitcher instead of by the glass so your whole table can enjoy.
*2052 Hudson St., Fort Lee, 201.620.9001; 375 Passaic St., Rochelle Park, 201.909.8880
Hook & Reel Cajun Seafood & Bar
View this post on Instagram
Nothing washes down lobster or a clam bake as well as a piña colada. Drink like a fish at the Elmwood Park restaurant—their signature cocktails menu includes the Hook Punch, made with Malibu coconut rum, Blue Curaçao and pineapple juice.
*100 Broadway, Suite 13, Elmwood Park, 201.367.1858
Noches de Colombia
View this post on Instagram
Served in a pineapple and finished off with whipped cream and a cherry on top, the piña colada at this Englewood eatery is definitely a brunch or dinner menu highlight.
*90 W. Palisade Ave., Englewood, 201.567.4940
Viva Margarita
View this post on Instagram
The pineapple cocktail at Viva Margarita, which has four Bergen locations, is named after itself—the Viva Colada features homemade piña colada mix and exclusive patron barrel select añejo.
*790 Anderson Ave., Cliffside Park, 551.313.0760; 163 Old River Rd., Edgewater, 201.917.5432; 774 Main St., Hackensack, 201.379.7779; 413 Paterson Ave., Wallington, 201.935.8484
What's your favorite piña colada in Bergen? Tell us on Instagram @bergenmagnj.