6 Places To Take Adult Classes in Bergen This Fall
As you send the kids back to school this September, consider enrolling yourself in a fun class, where you can learn new skills and meet new friends.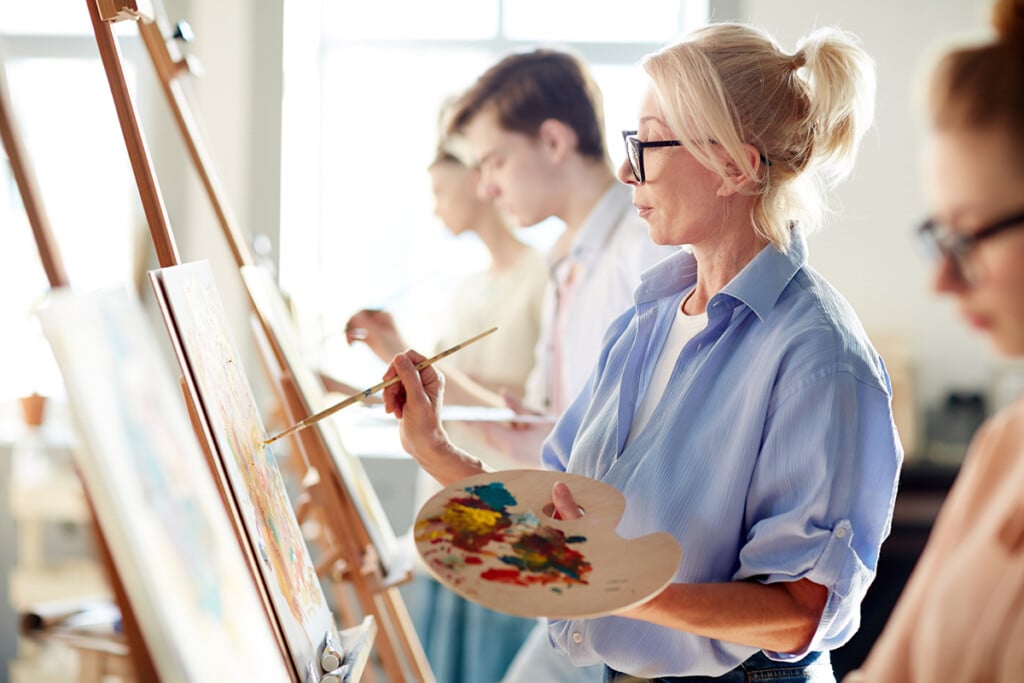 Looking to take on a new hobby or fluff up your resume? Bergen County is the place to be. Our area is home to various educational opportunities for adults of all ages and walks of life, where residents can learn new skills separate from a continuing education degree (but if you're looking to do that, check out the continuing education programs offered at Bergen Community College). Best yet, these classes are a great way to meet new friends with similar interests!
Below is a glimpse of what's on tap for fall 2023 in various towns and across various disciplines. See one or two classes or places that strike your fancy? Just click on the link for pricing, enrollment info—for most, you can sign up online or in-person—and more details.
Passion for photography? Bergen County Camera in Westwood offers adult courses in basic photography, basic digital photography, Photoshop as well as RAW and JPG workflow.
More info: 201.664.4113
Art-inclined folks may want to check out the plethora of adult programs at The Art School at Old Church in Demarest. Some courses to consider for fall 2023 are painting, sculpture, printmaking, jewelry making/metalsmithing, drawing, ceramics and basket-weaving, to name just a few.
More info: info@tasoc.org; 201.767.7160
If you have broader interests, each of the following "schools" offers hundreds of adult courses across the activities spectrum:
The Emerson Community School offers more than 200 courses to Bergen folks, including a range of physical activities from Reiki and Zumba to hiking and pickleball. Not the active type? There are many other interesting and useful classes like retirement money management, public speaking, dog training for humans, guitar lessons and knitting—really runs the gamut, huh?
More info: ecschool@emersonschools.org; 201.262.5502
The Ramsey Community School operates under the Ramsey Board of Education, providing adults with stimulating courses on a slew of topics. And no, you don't need to live in Ramsey to register! The schedule for fall 2023 includes dozens of courses in crafting, culinary arts, dance, computer coding, exercise such as yoga and pickleball, as well as first aid, meditation, bridge and Mah Jong. Want to learn a new language? They also offer three levels of Italian classes, as well as beginner Spanish.
More info: RCSGeneral@ramsey.k12.nj.us; 201.327.2025
Though their fall 2023 schedule wasn't available as of press time, Ridgewood Community School in the past has offered adult courses on subjects such as jewelry making, Photoshop, Canva and crochet. A few more unique classes include boating certification, an introduction to genealogy and intro to scrapbooking.
More info: esudol@ridgewood.k12.nj.us; 201.670.2777
The Wyckoff YMCA has a bevy of programs for kids and teens, and it doesn't skimp on the adult class offerings as well. There are two sessions for fall 2023, where registrants can take courses on cooking, watercolor art, basic French, photography for iPhone, technology skills for social media and Apple products and much more.
More info: info@wyckoffymca.org; 201.891.2081
What course do you want to take this fall and why? Tell us on Instagram @bergenmagnj.