6 Seafood Markets To Find Fresh Fish
Whether you're on a special diet, observing Fish on Friday or just enjoy the taste of seafood, you'll find everything you need at these Bergen County stores.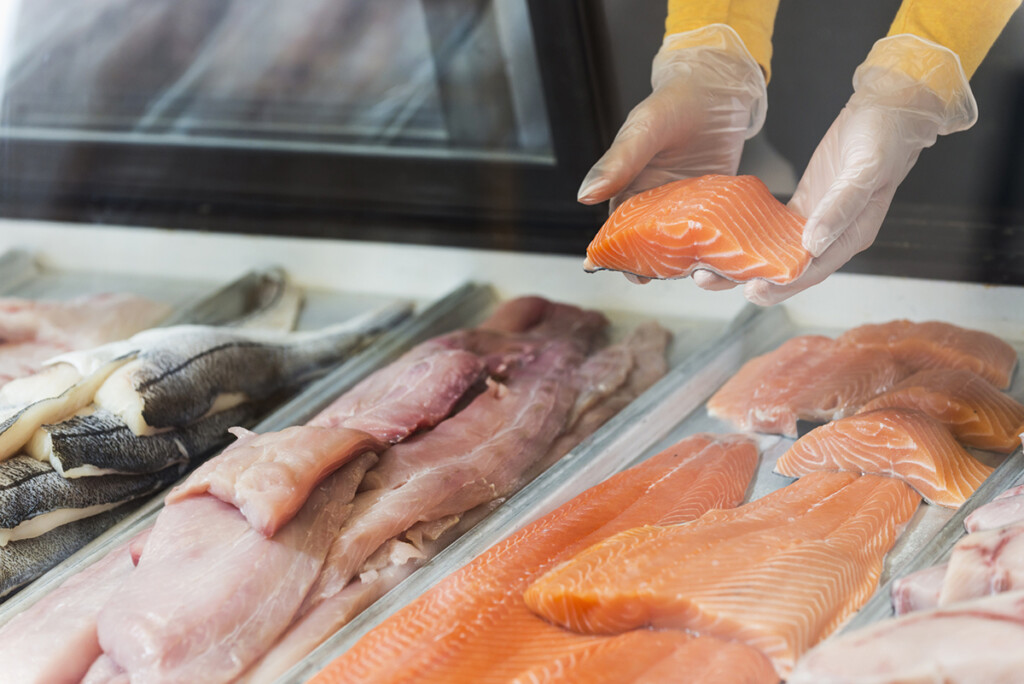 For years, physicians and dietitians have extoled the health benefits of fish, which is filled with heart-friendly omega-3 fatty acids and vitamins like B2 and D. Seafood in general is a Mediterranean Diet staple and often served as a healthier alternative to red meat. Oh, and it tastes good too!
To maximize the healthfulness of seafood at your favorite Bergen County restaurant, be mindful of how the dish is prepared. Baked or grilled fish is almost always healthier than a fried version—and it's just as delicious. Also keep in mind the sauce served with the seafood; many buttery or creamy sauces can boost sodium levels and calorie counts.
Another way to enjoy everything seafood has to offer is to prepare and make it at home, where you're in charge of not only the ingredients but also the cuts and species of fish. So whether you're following a specific diet, observing Fish on Friday or simply craving the catch of the day, head to one of Bergen County's seafood markets and reel in your next meal. Here are a half-dozen places to check out:
Anchor Seafood, Montvale. The line to get in the door can wrap around the corner, and for good reason: The family-owned market hand selects and prepares its seafood daily.
*10 S. Kinderkamack Rd., Montvale, 201.930.9170
The Fish Dock, Closter. This neighborhood market attracts visitors near and far, all of whom seek the fresh Icelandic fish. They guarantee that their seafood, from salmon and halibut to ling and wolffish, was caught along the Iceland shores less than 48 hours before it reached their store.
*219A Closter Dock Rd., Closter, 201.564.7939
Off the Hook, Midland Park. For the seafood lover in you, this market offers more than three dozen types of fresh fish as well as a variety of smoked fish and shellfish, including several types of crab legs.
*126A Greenwood Ave., Midland Park, 201.444.8895
Paul's House of Fish, Cresskill. Make this nearly 50-year-old market your destination for fresh shellfish, salmon and sole. Looking for a large shrimp or crab leg platter? They'll do all the prep work for you!
*17 Union Ave., Cresskill, 201.568.9535
Peter's Fish Market, Midland Park. A longtime BERGEN Readers' Choice winner for best seafood market, Peter's is a go-to for retail and wholesale fish. In addition to fresh fish, they also serve prepared foods, salads and side dishes.
*190 Godwin Ave., Midland Park, 201.444.3331
Seafood Gourmet, Maywood. You and your friends can dine-in at the BYOB portion of this shop, or order your fresh filets, steaks or whole fish to take and prepare at home. The market also has a large selection of cooked dishes, soups and salads that are available to bring home too.
*103 W. Pleasant Ave., Maywood, 201.843.8558
Remember to vote for your favorite seafood market in the 2023 Readers' Choice Awards.