6 Spots for the Perfect Bergen Cheeseburger
Nobody does a cheeseburger quite like these joints and pop-up burger shops in our county.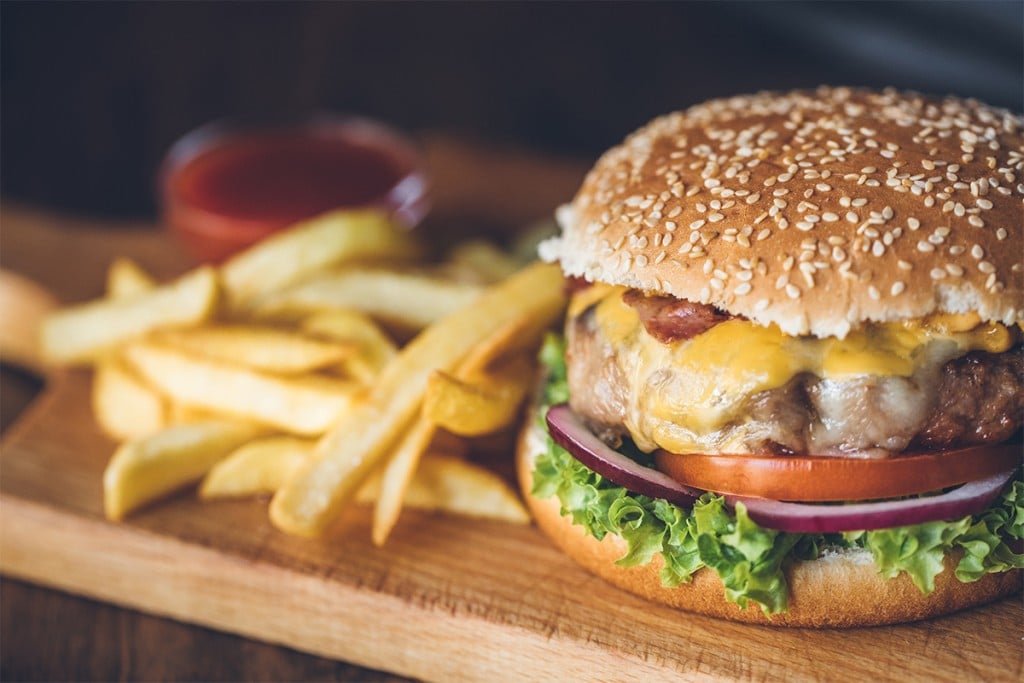 A cheeseburger is always a delicious indulgence, but for National Cheeseburger Day, Sept. 18, not just any run-of-the-mill burger will do between those buns. You'll want your burger to have the perfect ratio of meat to cheese, the best-of-the-best toppings and sauces and the most scrumptious sides to complement the flavors.
Fast casual chains with Bergen County locations like Shake Shack, Five Guys and Bareburger will definitely hit the spot. But so will the meaty goodness at these pop-up burger events:
Eighty Twenty Smash, North Jersey. This pop-up burger shop holds "smashup" events (aka food popups) in Bergen County and the surrounding areas. They partner with local restaurants and sell tickets to these smashups, where customers can indulge in their burger-y goodness. Eighty Twenty Smash also hits up food festivals and local markets and they cater private events.
Holy Grail Burgers, Englewood. Curbside pickup and delivery make consuming the perfect burger a breeze thanks to this Englewood-based burger biz. And no need to get fancy here, as "the original" is as good as it gets: angus beef is topped with thick bacon, cheese, caramelized onions, lettuce, tomato and the special holy grail sauce, all on a buttered brioche bun.
Kuppi Coffee Company, Edgewater. If you thought this Edgewater coffee shop doesn't know what they're doing when it comes to burgers, you thought wrong. Customers and the IG fam go crazy for Kuppi's "Kuppi Pattis," which are specialty burgers offered in-store only (725 River Rd.) on select weekends. Try their signature fried onion short rib patty with cheese for a real treat—and make it a double.
More of a brick-and-mortar kind of restaurant-goer? The cheeseburgers at these locally owned spots are among the best of the best in Bergen:
Steve's Burgers, Garfield. This unsuspecting roadside joint is known to have what just may unanimously be the best burger in North Jersey. Cheese, lettuce, tomatoes, an onion ring and a creamy sauce make for the most perfect cheeseburger concoction.
*506 Rte. 46 W., Garfield; 68 Passaic St., Garfield; 973.772.1770
East Coast Burger Company, Ridgewood. Simple is still delicious at this restaurant, where you can get a single or double cheeseburger topped with whatever you prefer: mushrooms, caramelized onions, bacon, avocado and/or green chile. Make it a meal with house-cut fries or cheese fries.
*75 Franklin Ave., Ridgewood, 201.857.0277
Rony's Rockin' Grill, Bergenfield. All the beef burgers here are made of beef brisket, chuck steak and porterhouse tips, and most of the menu items are named after famous rockers or rock songs, from the Stevie (with pineapple and bacon) to the Yolko (with a sunny-side-up egg) to the Hendrix (with grilled mushrooms, grilled onions and swiss cheese).
*83 N. Washington Ave., Bergenfield, 201.665.4755
What's your favorite cheeseburger in Bergen County? Tell us below or via DM on Instagram @bergenmagnj, and check out our September issue, out now, to see the best burger winners for 2021 Readers' Choice Awards!