7 Bergen Parks To Enjoy A Picnic
Spread out and enjoy your spread at these picnic friendly locales.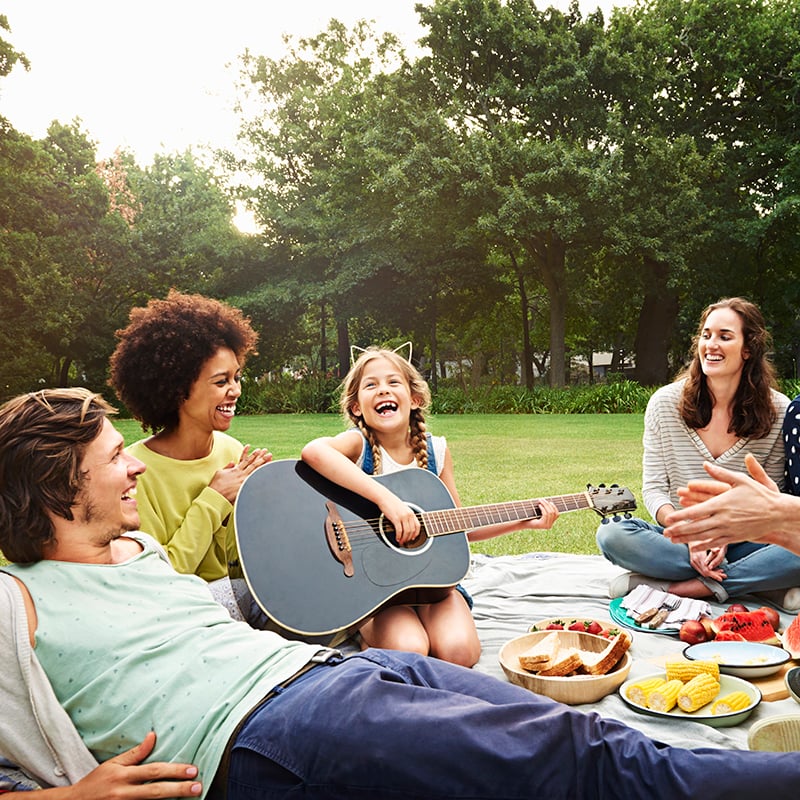 If you've yet to spend quality time outside this season, this weekend is as good as any to breathe in some fresh air. Not only can you attend and participate in a variety of Earth Day events, you and your squad can celebrate National Picnic Day on April 23.
Not the picnic-going type? We'd encourage you try it: It's an easy way to destress and get some much-needed sunshine and vitamin D. You can also save a few bucks and boost your health by prepping your own food instead of dining at a restaurant. Plus, our unscientific research indicates food—from sandwiches to sushi to a bucket of fried chicken—tastes so much better when it's packed in a basket and enjoyed while lounging on an open field of grass.
Whether you're bonding with family, sharing laughs with friends or spending time with a significant other, add a little charm to the afternoon by packing a picnic and serving everyone a light outdoor feast. While many parks in our county have designated areas with tables and benches, we enjoy the romance of unfolding a cozy blanket and sitting atop the green grass. Though popular locations like Darlington Park in Mahwah, Van Saun Park in Paramus and Palisades Interstate Park along the Hudson River have spots for traditional picnics, they often filled up quickly. Below are some of our other favorite locations to hang out with a nice spread:
Dahnert's Lake Park, Garfield. Grassy areas scattered around this 10-acre park are picnic-perfect spots for you and your family. There are plenty of walking trails, a gazebo and a small picturesque lake to enjoy before or after your meal.
James A. McFaul Environmental Center, Wyckoff. Residents from all over visit the center's nature exhibits, gardens and trails, but you and your crew can set up on the grass for a quiet picnic.
Overpeck Park, Ridgefield Park. An expansive open lawn is located adjacent to the amphitheater and Overpeck Creek, so you can catch a stage show and kayakers in action as you chat with your company in peace.
Pascack Brook Park, Westwood. Several acres of open grass surround walking trails, a creek and a small pond—they're ideal for small picnics and get-togethers.
Riverside Park, Lyndhurst and North Arlington. Most visitors will spend time at this park's ballfield or the dog park, but you and your family can pick any spot on the lawn for bonding time and an easy bite.
Memorial Park at Van Neste Square, Ridgewood. This pocket park sits above the hustle and bustle of the town's business district, so you won't be disturbed while eating and lounging on the lawn with friends.
Votee Park, Teaneck. The township's largest park offers something for everyone, including quiet walking paths and open grass surfaces for those seeking passive recreation and a place to picnic.
What's your favorite picnic location in Bergen County? Tell us on Instagram @bergenmagnj.