7 Bergen Parks To See Cheery Cherry Blossoms
You don't have to travel far to see these spectacular signs of spring—our county will be full of flowering cherry blossoms.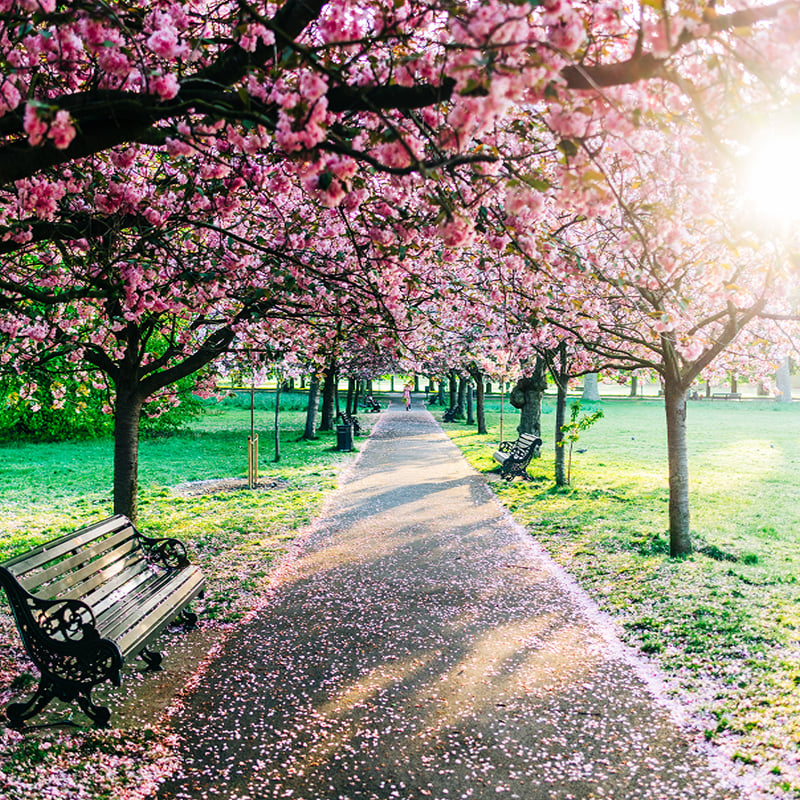 We know April showers bring May flowers, but some plants don't wait. Tulips and daffodils started popping up two weeks ago, and now cherry blossoms—perhaps the most spectacular sign of spring—are on their way.
New Jerseyans know all about Branch Brook Park, Essex County's cherry blossom heaven, as well as the pink and white blooms that grow at the New Jersey Botanical Garden in Ringwood, but Bergenites need not travel far to see these spring beauties. You may be blessed to have blossoms in your backyard or in your neighborhood, but there are several parks in the county where several varieties of these trees flower and flourish. Below are a few suggestions to check out now and throughout April.
Cherry Blossom Park. The name of this River Edge park says it all: Enjoy a variety of plants, flowers and, of course, cherry blossoms at this quaint neighborhood retreat.
Davis Johnson Park & Gardens. This Tenafly park boasts a serene rose garden, sunken garden and plenty of flowering trees.
Overpeck County Park. Cherry blossoms in the Leonia and Ridgefield Park sections of this park feature dozens of cherry blossoms that are starting to bloom.
Pascack Brook County Park. Before you walk through the woods or grab a seat next to the pond in this Westwood oasis, take an easy stroll (and snap a bunch of photos) along the tree-lined path.
Saddle River County Park. Bike, jog or walk along the path from Ridgewood to Saddle Brook to see blooming cherry blossoms and other trees and flowers.
Van Saun County Park. One of Bergen's most popular spots for families in Paramus is also a gathering place to see cherry blossoms. Head over to the Washington Spring Garden section for some great photos.
Van Neste Square. Tucked into downtown Ridgewood is this green space, where short walking paths take visitors around the tree- and cherry blossom-lined park.
Where are your favorite places to see cherry blossoms? Tell us on Instagram @bergenmagnj.