7 Food Banks To Donate To This Season
Healthy meals are important all year long—but they're especially crucial for families in need who have kids going back to school.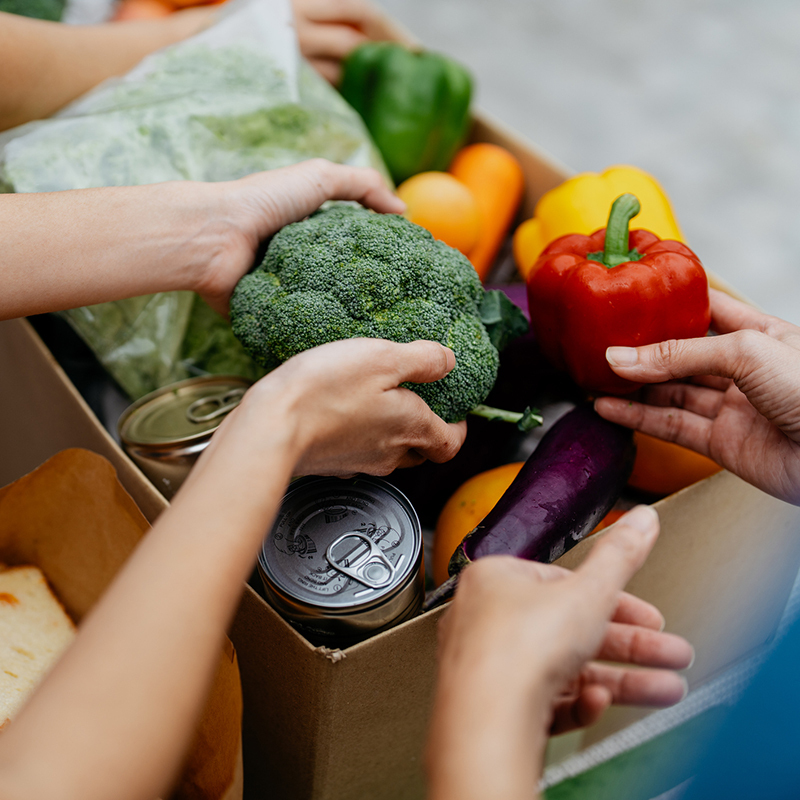 Maybe you've done your big grocery shopping already where you bought a boatload of healthy snacks and satiating ingredients to make lunches for your kid's lunchbox. But unfortunately, not everyone has that luxury. As kids return to school, the need for healthy meals is more important than ever, especially for families that don't have the resources to put food on the table for their families.
That's why donating to local food pantries is especially important this time of year, not just during the holiday season. Here's a list of food pantries in Bergen County that are accepting donations, plus the items they're in dire need of. Just click on each link to learn more about where, when and how to donate. P.S.: Coincidentally, Sept. 1 is National Food Bank Day!
American Eagle Food Pantry, Lodi, doesn't have an open drop-off for donations, but rather will accept your funds or food from a scheduled pick-up or drop-off time. Click here to see their full list of suggested donations, including condiments, canned foods, toiletries and more.
Center for Food Action, Englewood, points out that a $6 donation creates a "snack pack" for a person in need, which volunteers then assemble and distribute (they're urging people to donate $60 to create 10 snack packs!). Alternatively, you can volunteer your time at the nonprofit's upcoming Snack Pack Event on 9/11 at Fairleigh Dickinson University to help put together these snack packs.
Fair Lawn Food Pantry, Fair Lawn, accepts non-perishable donations during business hours or during evening town meetings. A few items they're in particular need of are shampoo/conditioner, cleaning supplies, canned tuna, peanut butter and jelly and instant mashed potatoes. Alternatively, you check out their Amazon Wishlist and send donations from there directly.
The Food Brigade, Dumont, accepts monetary donations via check, Zelle, Paypal, Venmo or on their site. You can donate physical items as well. They get donations of large amounts of fresh produce and packaged foods donated from organizations, but they'll happily accept your smaller portion sizes of shelf-stable items too.
Helping Hands Food Pantry, Teaneck, distributes hot meals (and packaged foods like cereal, pasta and bread) to those in need. Check the link for their hours of operation, at which point they accept non-perishable donations.
Social Service Association Food Pantry, Ridgewood, says that they're in need of a few particular items for the back to school season, including lunchbox-friendly products like fruit and applesauce cups, juice boxes/pouches and small snack bags. They also will gladly accept coffee or tea items, which are pricier items that aren't often donated.
Tri-Boro Food Pantry, Park Ridge, which covers the Pascack Valley area, accepts physical donations during their business hours or, if more convenient, at the Borough Halls in Park Ridge, Montvale and Woodcliff Lake. To make a monetary donation, you can mail them a check or send it digitally via Venmo. P.S.: Cereal, peanut butter, jelly, canned fruit and oatmeal are high on their wish list.
What's your food pantry of choice to donate to in Bergen and why? Tell us on Instagram @bergenmagnj.