7 Outdoor Activities With Love
Bergen County is packed with green grass, great waterways and open spaces where you can soak up fresh air. So slather on some sunscreen and enjoy Mother Nature!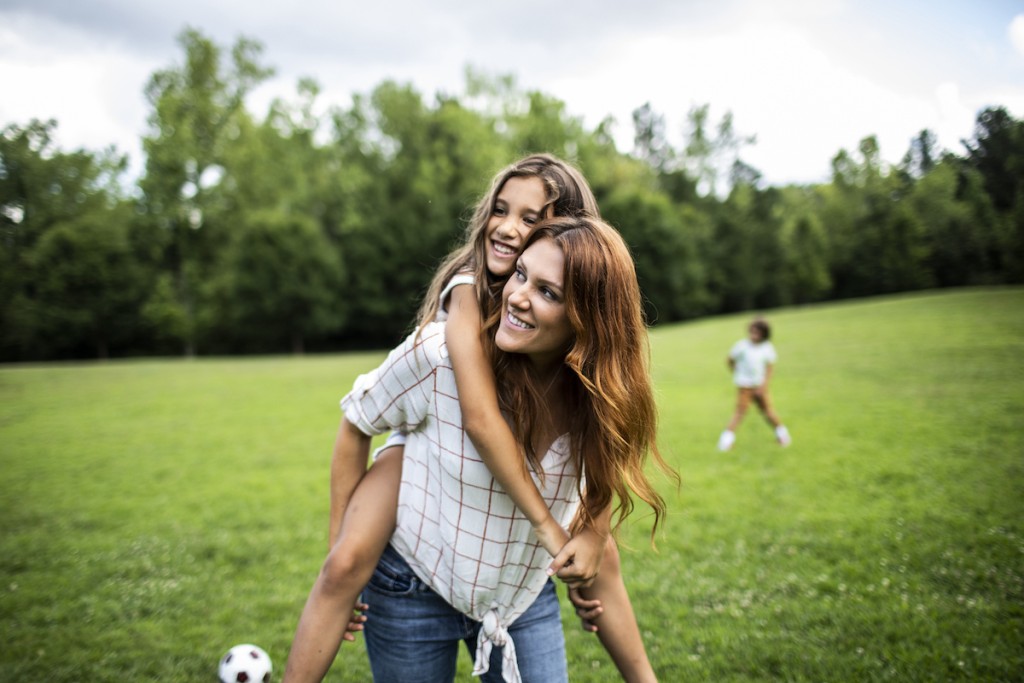 BOATING
ALPINE MARINA
Alpine Approach Road, Alpine
ENGLEWOOD BOAT BASIN
Henry Hudson Drive, Englewood Cliffs
FOSCHINI PARK
River Street, Hackensack
FRANKLIN LAKES NATURE PRESERVE
Nature Preserve Way, Franklin Lakes
JOHNSON PARK
River Street, Hackensack
KENNETH B. GEORGE MEMORIAL PARK
Riverside Way, River Edge
LAUREL HILL PARK *
(canoes and kayaks available for rent)
Laurel Hill Road, Secaucus
RIVER BARGE PARK AND MARINA
Outwater Lane, Carlstadt
NEW YORK WATERWAY
River Road, Edgewater
OVERPECK PARK KAYAK CENTER
(canoe, kayaks, standup paddleboards available for rent)
Fort Lee Road, Leonia
PALISADES INTERSTATE PARK
Rte. 9W, Alpine and Englewood
WANDA CANOE CLUB
Industrial Avenue, Ridgefield Park
DOG PARKS
FORT LEE DOG PARK
Stillwell Avenue, Fort Lee
GARFIELD DOG PARK
Hobart Place, Garfield
OVERPECK COUNTY PARK
HENRY HOEBEL AREA
Fort Lee Road, Leonia
RIVERSIDE COUNTY PARK (NORTH)
JOSEPH A. CARUCCI AREA
Riverside Avenue, Lyndhurst
SADDLE RIVER COUNTY PARK
Wild Duck Pond Area
East Ridgewood Avenue, Ridgewood
SADDLE RIVER PARK
Dunkerhook Area, Paramus
SAMUEL NELKIN COUNTY PARK
Rose Street, Wallington
VAN SAUN COUNTY PARK
Continental Avenue, River Edge
WESTWOOD DOG PARK
Sand Road, Westwood
WOOD DALE COUNTY PARK
Prospect Avenue, Woodcliff Lake
FISHING
A few hours along the water can provide all the relaxation you need—whether you hook the catch of the day or not. Happily, the county offers many promising spots. Here are a few of our faves:
Launch your kayak or canoe at 157-acre Overpeck Lake in Ridgefield Park, where you might find a largemouth bass, catfish or carp tugging at your line. Bass and catfish also can be found at 120-acre Ramapo Lake in Oakland, but you're more likely to catch pickerel and yellow perch there. Head to the Ramapo River, which is accessible at points in Mahwah and Oakland. Every spring the NJ Division of Fish & Wildlife stocks the river with rainbow trout. For a spot on the Hudson, cast off at the Englewood Boat Basin in Englewood Cliffs. There are plenty of fish here, and you'll get a gorgeous view of the NYC skyline.
Don't forget that a New Jersey fishing license ($22.50, $12.50 for seniors) is required for anyone between the ages of 16 and 70. Pick one up at Dick's Sporting Goods in Paramus or Ramsey Outdoor in Ramsey.
COOPER'S PARK POND
Church Street, Bergenfield
DAHNERT'S LAKE COUNTY PARK
Midland Avenue, Garfield
DARLINGTON COUNTY PARK (DARLINGTON LAKE)
Darlington Avenue, Mahwah
FRANKLIN LAKES NATURE PRESERVE LAKE
Nature Preserve Way, Franklin Lakes
ORADELL RESERVOIR
Oradell
BIKING
Get moving with a little pedal power! The Saddle River County Park Bike Path extends for more than seven miles through the towns of Ridgewood, Glen Rock, Fair Lawn, Paramus, Saddle Brook and Rochelle Park along the Saddle River and Ho-Ho-Kus Brook. It goes by the historic Easton Tower on Route 4, as well as near a scenic waterfall in the Dunkerhook area. Riders can also trek along Route 9W through Alpine, Tenafly and Englewood Cliffs before stopping at Fort Lee Historic Park at the foot of the George Washington Bridge.
HORSEBACK RIDING
Saddle up and get ready for the ride of your life! Bergen County has plenty of paddocks where residents can go to watch, groom and learn to ride these excellent equines.
BERGEN EQUESTRIAN CENTER
40 Fort Lee Rd. Leonia
201.336.3370
bergenequestrian.com
LOWER CROSS FARM
9 Lower Cross Rd, Saddle River
201.818.5640
MISFIT FARM
40A Fort Lee Rd, Leonia
201.233.7410
pennysmisfitfarm.com
PONY POWER THERAPIES
1170 Ramapo Valley Rd, Mahwah
201.934.1001
ponypowernj.org
RI-ARM FARM
127C McCoy Rd, Oakland
201.337.0431
riarmfarm.com
ROCKLEIGH EQUESTRIAN CENTRE
24 Piermont Rd, Rockleigh
201.768.9745
reqcenter.com
SADDLE RIDGE RIDING CENTER
900 Shadow Ridge Rd, Franklin Lakes
201.847.9999
saddleridgeridingcenter.com
WINTER HAVEN EQUESTRIAN CENTER
695 Ramapo Valley Rd, Oakland
201.644.7230
winterhaveneq.com
GOLF
Practice your putts and straighten out your swing at one of the driving ranges in the county or head straight to the course—there are several open-to-the-public greens to choose from in our area.
DRIVING RANGES
21 GOLF DRIVING RANGE
1 Rte. 46 W, Palisades Park
201.941.4455
21golfrange.com
BOGOTA GOLF CENTER
30 Cross St, Bogota
201.489.2400
bogotagolfcenter.com
CLOSTER GOLF CENTER
153 Homans Ave, Closter
201.768.0990
clostergolfcenter.com
COURSES
DARLINGTON GOLF COURSE
279 Campgaw Rd, Mahwah
201.327.8778
golfbergencounty.com
ORCHARD HILLS GOLF COURSE
404 Paramus Rd, Paramus
201.447.3782
golfbergencounty.com
OVERPECK GOLF COURSE
273 E. Cedar Ln, Teaneck
201.336.7298
golfbergencounty.com
PARAMUS GOLF COURSE
314 Paramus Rd, Paramus
201.447.6079
paramusgolfcourse.com
RIVER VALE COUNTRY CLUB
660 Rivervale Rd, River Vale
201.391.2300
rivervalecc.com
ROCKLEIGH GOLF COURSE
15 Paris Ave, Rockleigh
201.768.6354
golfbergencounty.com
SOLDIER HILL GOLF COURSE/EMERSON GOLF CLUB
99 Palisade Ave, Emerson
201.336.6031
golfbergencounty.com
VALLEY BROOK GOLF COURSE
15 Rivervale Rd, River Vale
201.664.5890
golfbergencounty.com
MINIATURE GOLF BOGOTA GOLF CENTER
30 Cross St, Bogota
201.489.2400
bogotagolfcenter.com/mini-golf/
CLOSTER GOLF CENTER
150 Homans Ave, Closter
201.768.0990
clostergolfcenter.com
PARAMUS MINIATURE GOLF
314 Paramus Rd, Paramus
201.447.6079, ext. 13
PARKS
You may love spending time in your yard, but the county's greenery scene is not to be missed. Head to one of the many parks in the county, where you can take a leisurely stroll along a well-manicured path, ride your bike, launch a canoe or kayak or try your hand at fishing.
ARTESIAN FIELDS COUNTY PARK
Boulevard and Gilbert Street, Elmwood Park
BELMONT HILL COUNTY PARK
Palisade Avenue, Garfield
BORG'S WOODS NATURE PRESERVE
Allen Street and Fairmount Avenue, Hackensack
CELERY FARM
Franklin Turnpike, Allendale
CLOSTER NATURE CENTER
154 Ruckman Rd, Closter
DAHNERT'S LAKE COUNTY PARK
County Rd. 67, Garfield
DARLINGTON COUNTY PARK
600 Darlington Ave, Mahwah
DEMAREST NATURE CENTER
90 Park St, Demarest
FLAT ROCK BROOK NATURE CENTER
443 Van Nostrand Ave, Englewood
FORT LEE HISTORIC PARK
Hudson Terrace, Fort Lee
FRANKLIN LAKES NATURE PRESERVE
Nature Preserve Way, Franklin Lakes
HACKENSACK RIVER COUNTY PARK
Hackensack Avenue, Hackensack
JAMES A. MCFAUL ENVIRONMENTAL CENTER
150 Crescent Ave, Wyckoff
OVERPECK COUNTY PARK
40 Fort Lee Rd, Leonia
PALISADES PARK RECREATION AREA
Undercliff Avenue, Edgewater
PASCACK BROOK COUNTY PARK
150 Emerson Road, Westwood
RAMAPO VALLEY COUNTY RESERVATION
608 Ramapo Valley Rd, Mahwah
RIVERSIDE COUNTY PARK
Riverside Avenue, Lyndhurst
SADDLE RIVER COUNTY PARK
Dunkerhook Road, Paramus
SAMUEL NELKIN COUNTY PARK
Rose Street, Wallington
TENAFLY NATURE CENTER
313 Hudson Ave, Tenafly
VAN SAUN COUNTY PARK
216 Forest Ave, Paramus
VOTEE PARK
Palisade Avenue, Teaneck
WOOD DALE COUNTY PARK
Prospect Avenue, Woodcliff Lake