7 Spring Break Camps For Bergen County Kids
Keep the little ones busy when school is out with these week-long camps for those who love sports, art, cooking or nature.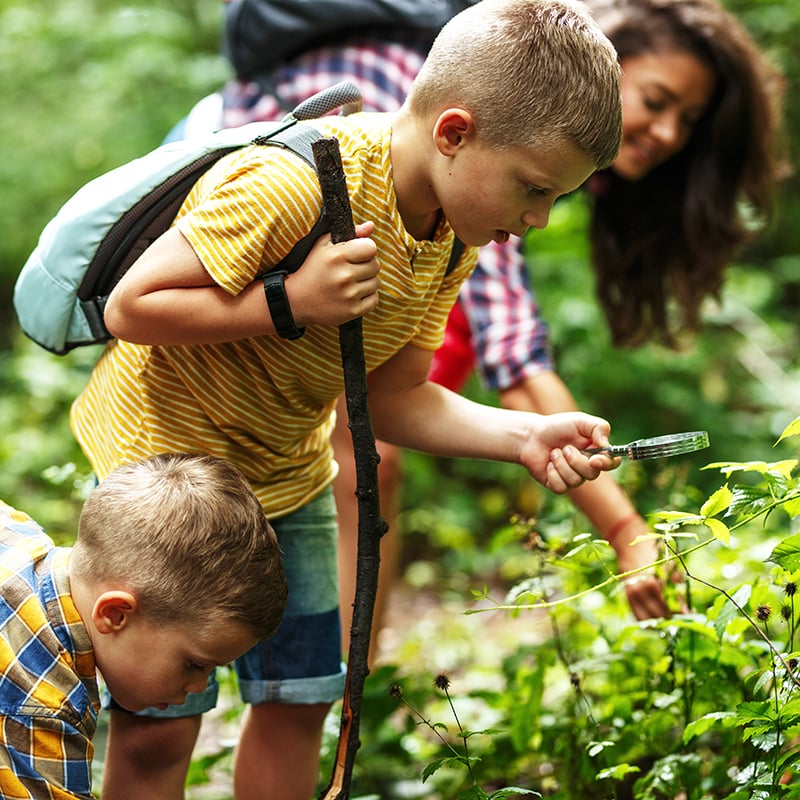 Spring break is coming, and we can hear it already: "Mom, I'm bored!" Save yourself a headache by booking your kids' spots in spring break camps ASAP. These week-long sessions will keep your children busy during the school vacation and stimulated and engaged during their time away from the classroom.
There are many options here in Bergen County tailored to kids of different ages with varying interests. And to make things easier for parents, some offer half-day or full-day options.
Here are seven Bergen County spring break camps for 2023—just click each of the links to enroll and to get more details and pricing.
April 3–7: When school's out, the kids should be out too—outside, that is. The spring break camp at Tenafly Nature Center features hiking, crafting, stories and games, as well as hands-on interactions with animals. Kids are split up by age group: There's one group for the Pre-K and K set and another for grades 1-6. Seventh and eighth graders can sign up for "Junior CIT" program to assist with the younger kids.
*313 Hudson Ave., Tenafly; 201.568.6093
April 3–7: There's a 3-to-5-year-old group and a 6-to-12-year-old group for spring break camp at the Ridgewood YMCA, which will include a mix of everything for all sorts of kiddos—art, sports, outdoor play and more.
*112 Oak St., Ridgewood; 201.444.5600
April 3–7: Creatively inclined children will enjoy a week of woodblock painting, landscape painting and clay molding at Cr8 School's spring break art camp in Fort Lee. The full-day option is 9 a.m. to 3 p.m., or choose just a morning or afternoon session.
*210 Main St., Fort Lee; 201.203.7010
April 3–7 or April 10–14: Sign up your little ones between the ages of 4–13 at Healthbarn USA in Ridgewood, where from 9 a.m. to 3 p.m. culinary lovers will cook, compost and, weather permitting, go on nature hikes.
*1057 Hillcrest Rd., Ridgewood; 201.444.2955
April 3–7 or April 10–14: Kids ages 4 and up will have a blast at Northern Valley Sports Academy's spring break camp in Closter, which features a variety of sports-related activities and crafts. The best part is lunch and snack are included; the second-best part is you can choose a single full-day (9 a.m. to 3 p.m.) or half-day (9 a.m. to 12:30 p.m.) if you don't want to commit to the whole week.
*100 Oakland Ave., Closter; 201.750.3275
April 3–7 in Fair Lawn; April 11–14 or April 17–21 in Waldwick: Your sports-obsessed son or daughter aged 5-14 can choose from two programs at Superdome Sports in Waldwick: Soccer or All Sports, the latter of which includes kickball, dodgeball, flag football and even crafts. Superdome Sports in Fair Lawn offers the All Sports option the first week of April. Fair Lawn is a full-day option for first to fourth graders; Waldwick parents will appreciate the flexible half- or full-day options.
*21-05 Morlot Ave., Fair Lawn, 201.796.8000; 134 Hopper Ave., Waldwick, 201.444.7660
April 10-13: Kids of literally all ages—PreK up to high school—are welcome to the turf at Torpedoes in Wyckoff for three hours (9 a.m. to 12 p.m.) of soccer camp, where participants will learn drills and play fun games that will improve their soccer skills. Kids are divided up according to age group.
*Pulis Turf Field, Spring Meadow Dr., Wyckoff; andymeaney100513@gmail.com
Any other spring break camps we should know about? DM us on Instagram @bergenmagnj!