7 Spring Break Camps For Kids Of All Ages
School's out for spring break, and these one-week-only camps in Bergen County have a little something for everyone.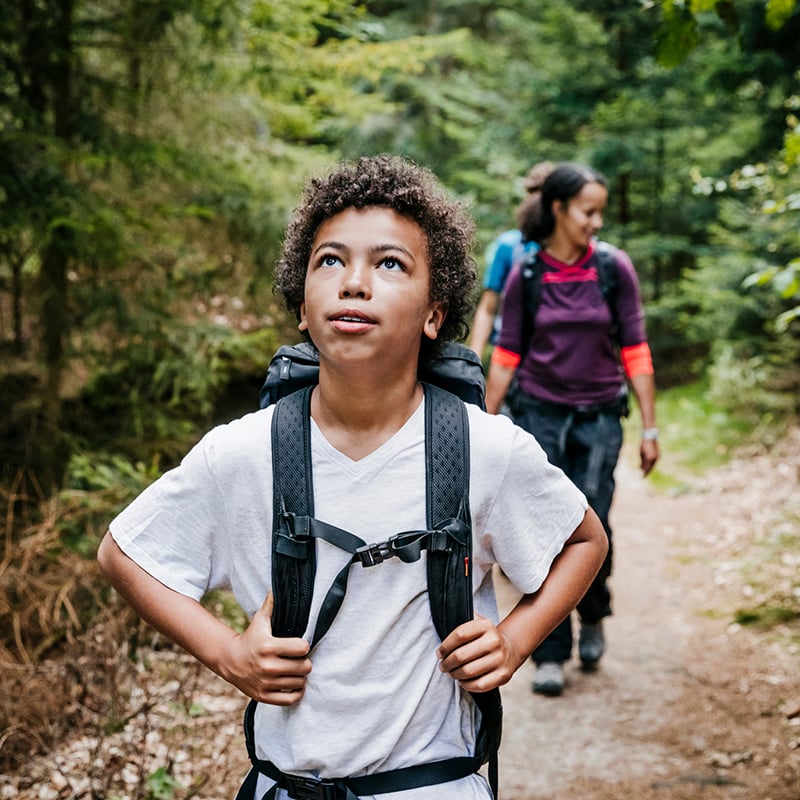 Trying to plan fun activities for your kids when they're off next month for spring break? It's not always easy, especially for working parents whose days off are limited. Luckily, plenty of places in Bergen County will be offering week-long camps while the kids are off from school, at which you can drop them off and feel good knowing they're having fun and making good use of their time out of the classroom.
No matter your children's ages, interests or the week they're on vacation, here are seven fun and local spring break camps that you can enroll your kids in ASAP:
April 11-14: Find out if your kid has what it takes to be the next American Ninja Warrior at High Exposure's Survival Camp, featuring four days of training on real ninja obstacles as well as rock climbing, bouldering, games and more. Kids ages 5–17 are invited to participate, and are grouped according to age and skill level. Pricing varies.
*266 Union St., Northvale; 201.768.8600 
April 11-15: Sign up your little ones between the ages of 4–12 at HealthBarn USA in Ridgewood, where from 9 a.m. to 3 p.m. they'll cook, compost and go on nature hikes. Pricing starts at $120.
*1057 Hillcrest Rd., Ridgewood, 201.444.2955
April 11-15: When school's out, the kids should be out too—outside, that is. Tenafly Nature Center's camp features hiking, crafting, stories and games, as well as hands-on interactions with animals. Kids are split up by age group: there's one group for the Pre-K and K set and another for grades 1-6. $85 for a full day, $55 for half. Rain or shine.
*313 Hudson Ave., Tenafly; 201.568.6093
April 11-15: Paper Street Play is an indoor playground in Park Ridge perfect for babies, toddlers and preschoolers with big imaginations. Their spring break activities aren't drop-off events, but all week long they'll be hosting open play and music classes, as well as opportunities to book private play sessions for your kid and their friends (and parents). Pricing varies.
*40 Park Ave., Park Ridge, 201.383.9083
April 11-15 or April 18-22: Kids ages 4 and up will have a blast at Northern Valley Sports Academy's spring break camp in Closter, which features a variety of sports-related activities and crafts. The best part is lunch and snack are included; the second-best part is you can choose a single full-day (9 a.m. to 3 p.m.) or half-day (9 a.m. to 12:30 p.m.) if you don't want to commit to the whole week. Pricing varies.
*100 Oakland Ave., Closter; 201.750.3275
April 11-15 or April 18-22: Your sports-obsessed son or daughter aged 5-14 can choose from two programs at Superdome Sports in Waldwick: Soccer or All Sports, the latter of which includes kickball, dodgeball, flag football and even crafts. Parents will appreciate the flexible half- or full-day options. Pricing varies.
*134 Hopper Ave., Waldwick; 201.444.7660
April 18-22: JDK Social Station in nearby Secaucus helps your child work on their social and emotional development through fun activities, play and games that involve teamwork. The theme for this year's spring break camp is space, where kids ages 3-14 will explore what it's like to be an astronaut, make slime, learn about rocket ships and more. Camp runs from 9 a.m. to 2 p.m. (choose three days or five days). Pricing varies.
*780 Post Pl., Secaucus; 833.JDK.1212
Any other spring break camps we missed? DM us on Instagram @bergenmagnj and let us know!