7 Tips For A Healthy Autumn
A Teaneck-based family physician offers advice about staying well this season.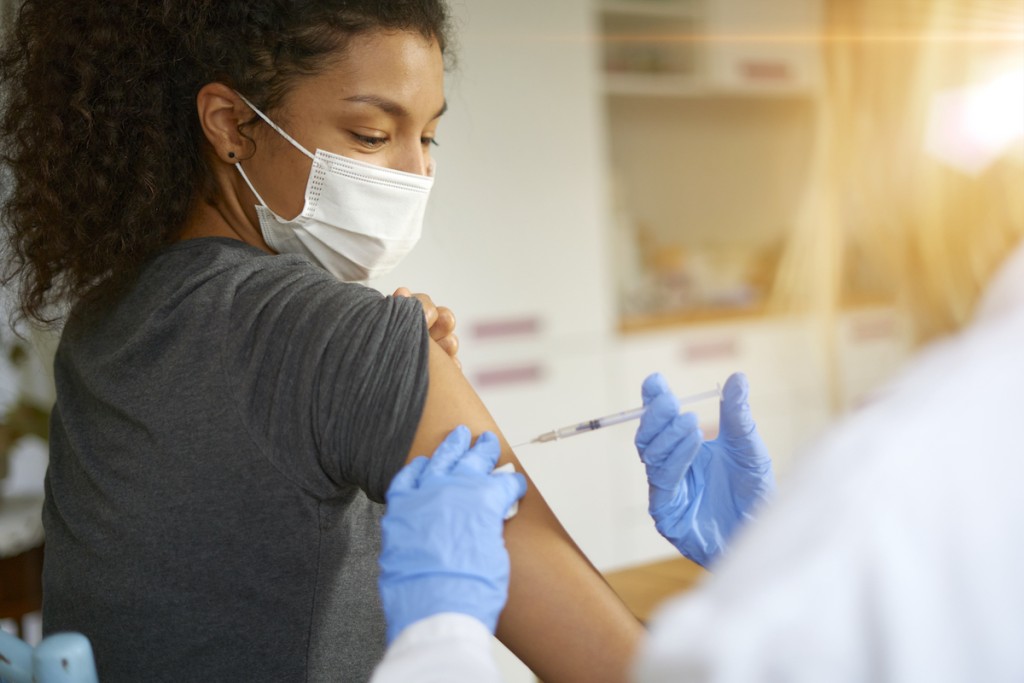 Fall is a time when many of us tend to fall into bad habits. Even with health concerns in the headlines, we're apt to let our busy schedules interfere with healthful eating and exercise and make us procrastinate about doctor visits and medical screenings. But keeping health top of mind and taking care of yourself pays off in the long run. Ohan Karatoprak, M.D., internist and director of family medicine at Holy Name Medical Center in Teaneck, shares seven tips with BERGEN on how to make this season a healthy one:
Get your vaccinations. Have you heard about the new BA.5 strain of COVID-19 that began spreading during the summer? It's proof that the pandemic isn't over, which is why you need to get your booster—or your second booster—if you haven't already, urges Dr. Karatoprak, especially if you have risk factors such as heart disease, lung disease or diabetes. The doc also advises that everyone, particularly those in the 65+ age bracket, get a flu vaccination, ideally between October 15 and November 15; he says the vax stays in the system for six months, and peak flu season is in December. Pneumonia vaccination is essential for seniors as well; one shot will typically cover you forever, but smokers should get the inoculation every five years.
Mask up—and wash up. COVID infection rates are all higher than is being reported, since people who test positive at home aren't reflected in these numbers, says our expert. But we can help "flatten the curve" by remaining diligent about masking and hand-washing. "Indoor masking with a KN95 is a must for everyone, especially at indoor meeting places and gatherings like weddings," says Dr. Karatoprak, who says even a surgical mask is better than no mask at all. "Young people can get the virus and then transmit it to older people." Aim to wash your hands for at least 20 seconds throughout the day too to combat germs, especially since we're all guilty of touching our nose, eyes and face and thus spreading germs.
Start or maintain an exercise regimen. Of course, some exercise is better than none, but Dr. Karatoprak cites a new study out of University of Massachusetts–Amherst that says that people who get 7,000 steps per day live 30 percent longer than those who don't. "Walking every day is the best thing you can do," he says. Staying active also increases the neurotransmitters in the brain, which release serotonin, something that helps regulate sleep, digestion and mood—and that we don't get as much of in the colder months. Still, resistance training is just as important; the official recommendation is to get moving for 30 minutes a day, five days a week. "Sit-ups, squats and push-ups help prevent muscle loss and tone muscle," he notes. "These moves are excellent for our bones and overall longevity."
Stay hydrated and eat healthy. You may find it less automatic to drink up when the temperatures dip, but it's important year-round to get at least eight eight-ounce glasses of H20 a day, or to drink half your weight in ounces of water a day. For example, if you weigh 180 pounds, aim for 90 ounces. Fill your diet with healthy foods such as fruits, vegetables, legumes, nuts and dairy products like cheese and yogurt. And if you find yourself invited to lots of gatherings this season—they'll surely heat up come Halloween, Thanksgiving and Christmas—always bring a crudité platter to prevent yourself from eating too many sweets. "Bring a tray with carrots, celery and hummus and munch on that [before a meal] so you have less space to fill up on unhealthy foods."
Stock up on supplements. Dr. Karatoprak feels strongly that (almost) everyone should take a Vitamin D supplement, which aids both the bones and the immune system, because we only get so much D through sun exposure and via the foods we eat. He recommends 5,000 units per week, but even more for African Americans; the darker your skin is, the more vitamin D supplementation is needed. (Talk to your primary care physician for your recommended dosage if you're not sure.) "For almost everybody I also recommend fish oil supplements, which help with inflammation," he adds. "Fish oil usually has DHA [docosahexaenoic acid] and EPA [eicosapentaenoic acid]; the EPA should be double the dosage of DHA."
Prioritize your mental health. Seasonal affective disorder (SAD), a mood disorder that is amplified when there's less light outside, is highly prevalent this time of year as the days get shorter. One easy way to combat SAD, he says, is to illuminate your home and your office with bright lights that can counteract the darkness outside. But if you need professional help, there are hundreds of therapists, psychologists and psychiatrists in Bergen County who can help you manage your emotions and symptoms.
Visit your doctor annually. Unless you're already seeing specialists for specific conditions, Dr. Karatoprak notes, there really is no reason to make appointments with a specialist (such as a dermatologist or gastroenterologist, for example) unless your primary care practitioner (PCP) sees fit. Schedule a routine checkup with your PCP at least once a year, but more often if you have a specific condition that requires it. "For example, I see my patients with diabetes every three months," he notes. And don't forget those pearly whites; dental cleanings should be twice-yearly.