7 Ways to Shop Local for Face Masks
With face coverings required just about everywhere, you'll need to stock up. Here are some local boutiques and businesses that are selling great ones for the whole family.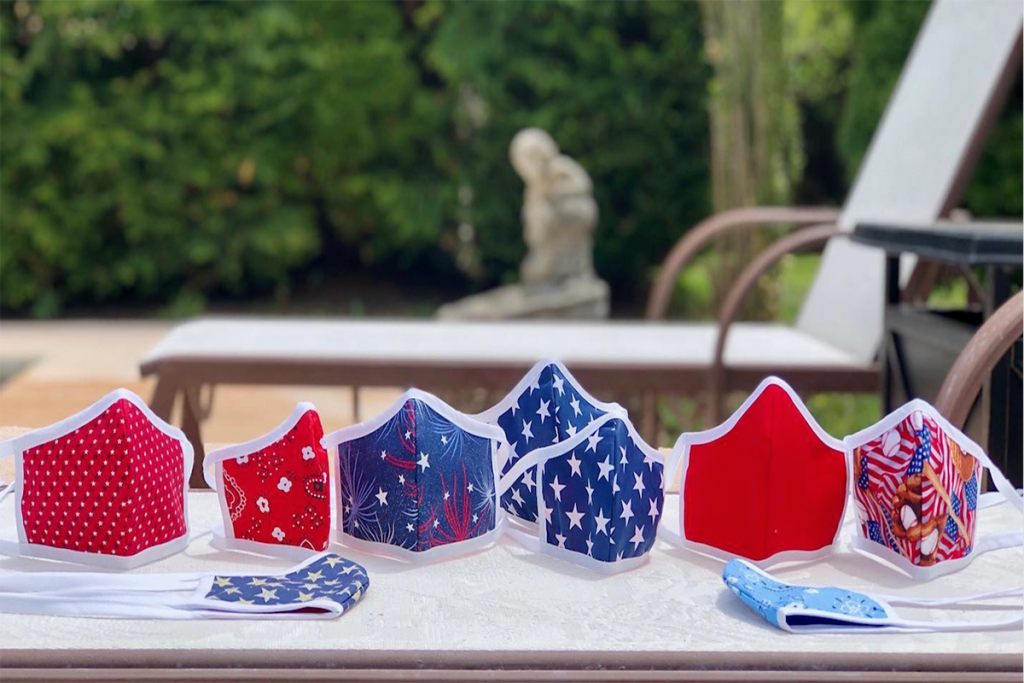 Have you heard? Face coverings are the new "it" accessory of summer 2020—you're going to be wearing one just about every time you leave your house, after all. But instead of buying them at a big-box chain store or website, you're better off shopping local for face coverings. Think of it as a way to both keep yourself and your family safe during errand runs and in the process support local businesses that need our help right now more than ever.
Here are seven of our favorite Bergen County retailers that have tons of options at great price points:
Ginger 'n Cream in Westwood sells a variety of face masks for women and kids for no more than $10 each. Choose from a large selection of patterns; there are both three- and two-layer varieties, both of which come with a filter pocket.
Gracie Greene in Franklin Lakes is a local handbag company where proceeds go to The Zahn School in Cambodia to fund teachers' salaries and classroom items. With bag production on hold due to the pandemic, they're instead making masks in nearby Passaic for men, women, teens and kids. The three-ply face coverings have two sets of ties behind the head and built-in filters for an average price of $10. And did we mention they're super cute?!
Hunt & Orchard in Westwood is selling face coverings for gals (and their kids) who want to really use their masks to show off their personalities. From tie-dye to camouflage to leopard print, these masks and bandanas average for about $22. Hunt & Orchard even sells too-cute-to-handle matching mommy and me face mask sets that retail for $36.
Kavka Designs in Glen Rock operates mostly online, but often hosts pop-up shops around the county to support local artists. Their website is currently selling "comfortable, form-fitting and stylish" masks featuring unique designs from original artists. Best yet, a percentage of profits from each $11.99 poly mask purchase goes back to the designer and to COVID relief.
The Purple Bow in Teaneck is your one-stop shop for face masks for the whole family, from kids and teens up to men and women. Their options are endless (and inexpensive, with prices starting at just $6 a pop), whether you want a spandex mask, a reversible one and/or a six-pack of disposables for your kid who will undoubtedly lose at least five of them.
Sewn Cute in Tenafly hosts sewing classes for kids and adults, but they're using their resources during the pandemic to sew handmade masks for the community. The masks sold online range in price from $15–25 and are double-layered, lightweight and washable. Of course, there are tons of fun prints to choose from too that'll fit your style.
Tomas the Tailor in Upper Saddle River operates in normal times as a dry cleaners and tailor, but amid COVID the store is also selling (and donating) washable fabric masks for $5 each. They also take custom orders (perfect for the picky kid who only will wear a mask with Peppa Pig on it), and can even sew you a mask out of an old T-shirt you love but don't wear anymore.