8 Bergen Boutiques to Shop for Shades
On National Sunglasses Day, June 27, treat yourself to a pair of UV-protectant frames from one of our county's best independently-owned opticians.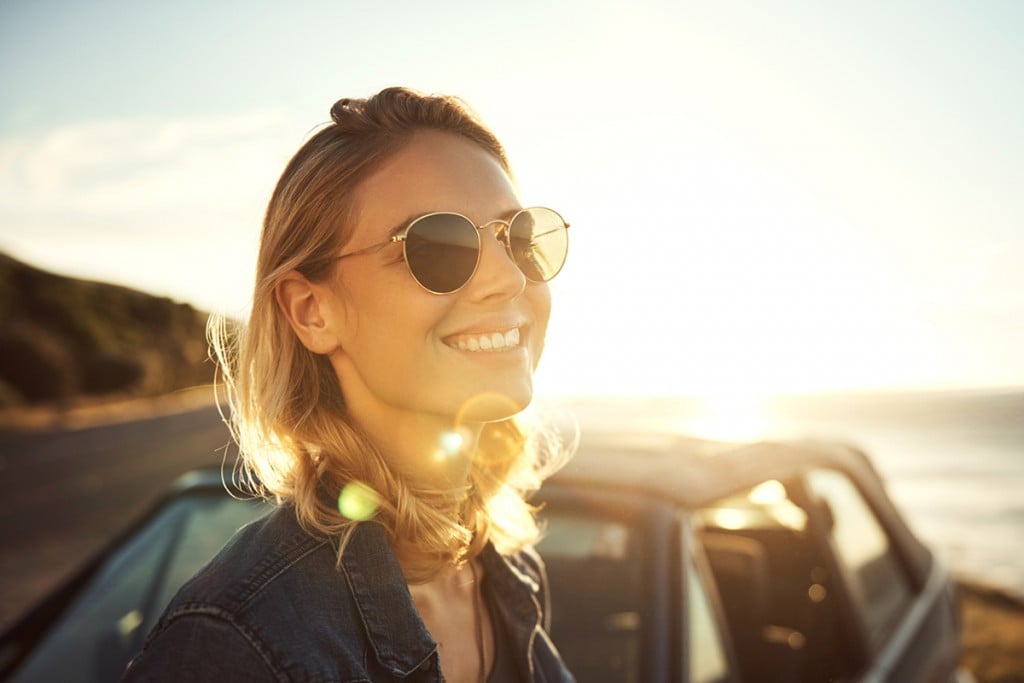 Sunglasses don't just prevent us from squinting at the sun—they prevent us from damaging our eyes too. Sure, fashion-forward sunnies make us look great, but Sunday, June 27 is National Sunglasses Day, which emphasizes the importance of wearing sunglasses that protect from the sun's harmful UV rays. "UV protection for sunglasses is critical because it can reduce the risk of macular degeneration and cataracts," Aanand N. Geria, M.D., medical director of Geria Dermatology in Rutherford, tells BERGEN. "The label on the sunglasses [you purchase] should say '100 percent protection against both UVA and UVB,' or 'UV400.'"
If you need a new pair of sun-protectant sunnies for summer '21, look no further than this collection of independently-owned eyewear stores in Bergen County that we checked out. Once you get your new pair(s), join the movement by snapping a #SunglassesSelfie and posting it to social media. We'll see you there!
This long-running small business in Western Bergen County has sold eyewear to famous actors, politicians and athletes—you could be next! Stop by for an eyewear or contact lens consultation, a frames fitting, eyeglass repair and more.
*6-19 Fair Lawn Ave., 201.733.4212
This optical boutique sells sunglasses, eyeglasses, prescription lenses and even personal protective equipment such as face shields for men, women and kids. They also have tons of designer frames from the likes of Tom Ford, Burberry, Versace, Dolce & Gabbana and more. The customer service is top-notch here too—they offer free shipping if purchased online, as well as 30-day money back guarantee on all orders.
*381 Kinderkamack Rd., 888.316.5831
Lenswear, Hasbrouck Heights
A small but versatile selection of sunglasses and eyeglasses awaits you at this local shop in southern Bergen County, owned by a longtime optician Joel Schlossberg who customers rave about. He'll help you find your perfect pair, fix your own glasses or choose the fit, shape and size frame that works for your face.
*186 Boulevard, 201.393.9717
Levato Eyewear, Ridgewood
Visit the pros at Levato to find out if your current pair of sunglasses provides 100 percent protection against UVA and UVB rays. If not, they'll help you find a new pair that's both fashionable and functional, and either polarized (which offers even more sun and glare protection) or not polarized. Bonus: This shop also sells protective eyewear not for the sun, but for construction workers, auto repair workers, welders and the like.
*21 Oak St., 201.445.3189
Linwood Optical, Westwood & Fort Lee
This is a one-stop-shop for eyecare, offering routine eye exams, diagnosis and treatment of eye disease as well as the latest in digital ophthalmic lenses. If you don't see a pair of glasses on the floor that you love, take advantage of their "concierge" service, where they will place a special order just for you.
*104 Linwood Plz., Fort Lee, 201.461.0010; 55 Westwood Ave., Westwood, 201.722.2222 
Main Fashion Optical, Bergenfield
This mom-and-pop shop specializes in eyeglasses, sunglasses and contact lenses and even offers a selection of exclusive designer eyewear from OWP, Shuron and Caviar. Bonus: They only sell ophthalmic quality sunglasses which meet minimum standards for protection from ultra-violet light.
*1 N. Washington Ave, Floor 1, 201.384.5349
In addition to hundreds of stylish designer eyeglasses and sunglasses from which to choose (including many that protect against UVA and UVB radiation), Ridgewood Eyewear also has two opticians/eye doctors on staff who perform comprehensive eye exams for adults and kids age 6 and up.
*160 E. Ridgewood Ave., 201.652.8080
Right across from Holy Name Hospital sits this optical neighborhood gem, which carries many brands of lenses and frames for adults and children. They even offer contact lenses with special UV-protective coatings to prevent sun damage to your eyeballs.
*751 Teaneck Rd., 201.837.5599